As many of you keen football fanatics will know, that the Leicester City FC recently brought home its very first ever Premier League title. The English football club managed to defy countless odds and brought home the trophy. And for that magnanimous victory the team's chairman Vichai Srivaddhanaprabha decided to reward each of the 19 players by buying them a brand new BMW i8 cars.
Also Read: Pakistan's First BMW i8 Is Equipped With Lasers
All 19 i8 hybrid cars are finished rather befittingly in a shade of blue that greatly resembles the team's livery. A BMW i8 is typically worth somewhere around US$140,000, so by doing the math, the whole fleet is worth somewhere in the neighbourhood of around US$2.66 million. Vichai Srivaddhanaprabha is a Thai billionaire so a gesture like this was expected. You might think that is a massive amount of money, but considering the approximate worth of mr bossman is nearly US$ 3.2 billion, 2.6 million sounds like a spare change in the console of his private jet.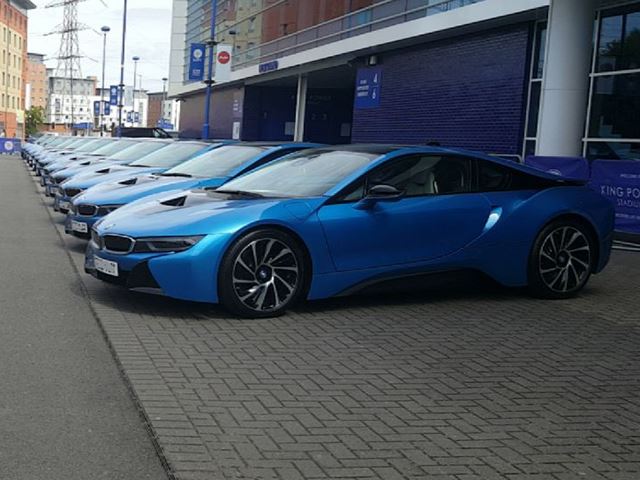 As perks go to being a professional footballer, there is no denying this has to be one of the best of them all. Doing something like this for the players by a team boss is right up there. We're sure these i8's will be thoroughly enjoyed by there new owners, we just hope they don't go and crash them in typical footballer fashion.