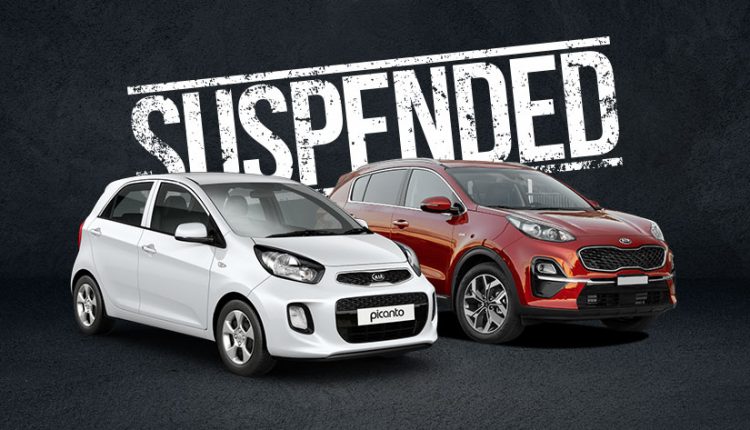 Bookings for KIA Picanto & Sportage FWD Suspended??
After Suzuki halted the bookings for Cultus and Alto VXL, media reports are suggesting that KIA has suspended the bookings for Picanto. The news did not come as a shocker, but still, we needed to find out if it was true or not. So, we reached out to KIA dealerships to get the picture. 
KIA dealership has confirmed that the company has put a hold on bookings for KIA Picanto (Automatic variant) and KIA Sportage FWD until further notice. Although they did not say anything about the reason behind this step, we have a strong feeling it's about the chips. 
Not Enough Chips for the Cars
The same thing that's poisoning the sales of BMW, Ford, Tesla, and Toyota has now infected KIA Lucky Motors. The global semiconductor chip shortage. Like every other company, we think KIA does not have enough semiconductor chips to run its cars, which led the company to halt the bookings.
The global semiconductor chip shortage is hammering automakers all over the world, forcing them into shutdowns. Companies around the globe are losing billions of dollars in lost production and sales. 
Overall, the global auto industry will produce 4 million fewer vehicles than planned and lose $110 billion in sales. The biggest names in the international auto market are feeling the heat of this crisis. Unfortunately, the global chip crisis has started to slowly take down our local auto industry.
It's not the first time we are hearing about a local company halting the car bookings. Hyundai-Nishat, Al-Haj Proton, Pak Suzuki, and others have already done it, and now KIA's in the same tight spot.
Experts say the global chip crisis might last until 2023. All the car production crunches will go away eventually, just not in the near future. Even after the crisis is over, it will take another year or so for the auto industry to recover. 
Let's see how long the bookings for KIA Picanto (Automatic variant) and KIA Sportage FWD remain suspended. Stay tuned for more information and updates.