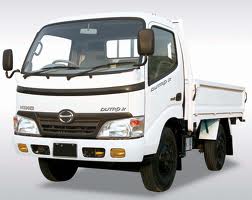 Budget increases cost of common man's transportation
In 2006, government had forbidden the sales tax on the heavy (commercial) vehicles industry to help it modernize in order to cope with the country's transportation demands. Now, the government has decided to take back that luxury for sales tax exemption called zero-rating facility from the commercial vehicles industry.
Apart from the predicament economic situation in which the commercial vehicle's industry has to operate, this new blow will not just hurt the industry but also the common man as transportation companies will transfer this added cost to the consumer like they have always done.
After the implementation of 16% GST (General Sales Tax), the prices of complete truck chassis and bus hover will increase by 300,000 PKR to 1.3 million PKR. However, government did offer relief in only one category where government was charging 17% sales tax and 2.5% FED (Federal Excise Duty) on buses with capacity of less then 40 persons, now though, government has in this budget killed FED on such buses and reduced sales tax to 16% bringing some relief to the industry but Shahab Anwar, DGM Sales and Business Development, Hinopak Motors Limited says otherwise, "Withdrawal of sales tax exemption on commercial vehicles like trucks and buses will hurt common man by increasing unemployment and inflation", he further added, "It will have a direct inflationary impact as high transportation cost will increase prices of goods", and also he said that, "The commuters will also suffer owing to high fares of buses, he said.
He said, "Unemployment will rise because decline in sale will force manufacturers and vendors to lay off workers.  The removal of sales tax exemption will adversely hit the commercial automobile industry. The automobile industry has been facing a lot of economic problems for almost two years, such as the falling value of the rupee, slowing economic growth, power cuts and double-digit inflation. Imposition of GST on commercial vehicles will devastate the commercial automobile industry, which is already working on almost half of its capacity", said Shahab Anwar.
Despite the fact that the industry has been selling around 4,000 to 5,000 units yearly, the government has decided to leave no leaf unturned to meet its revenue target. Perhaps they forgot that the agriculture sector is still exempted from the tax bracket and bringing it in the tax bracket might save some jobs and money for the common and powerless citizens.