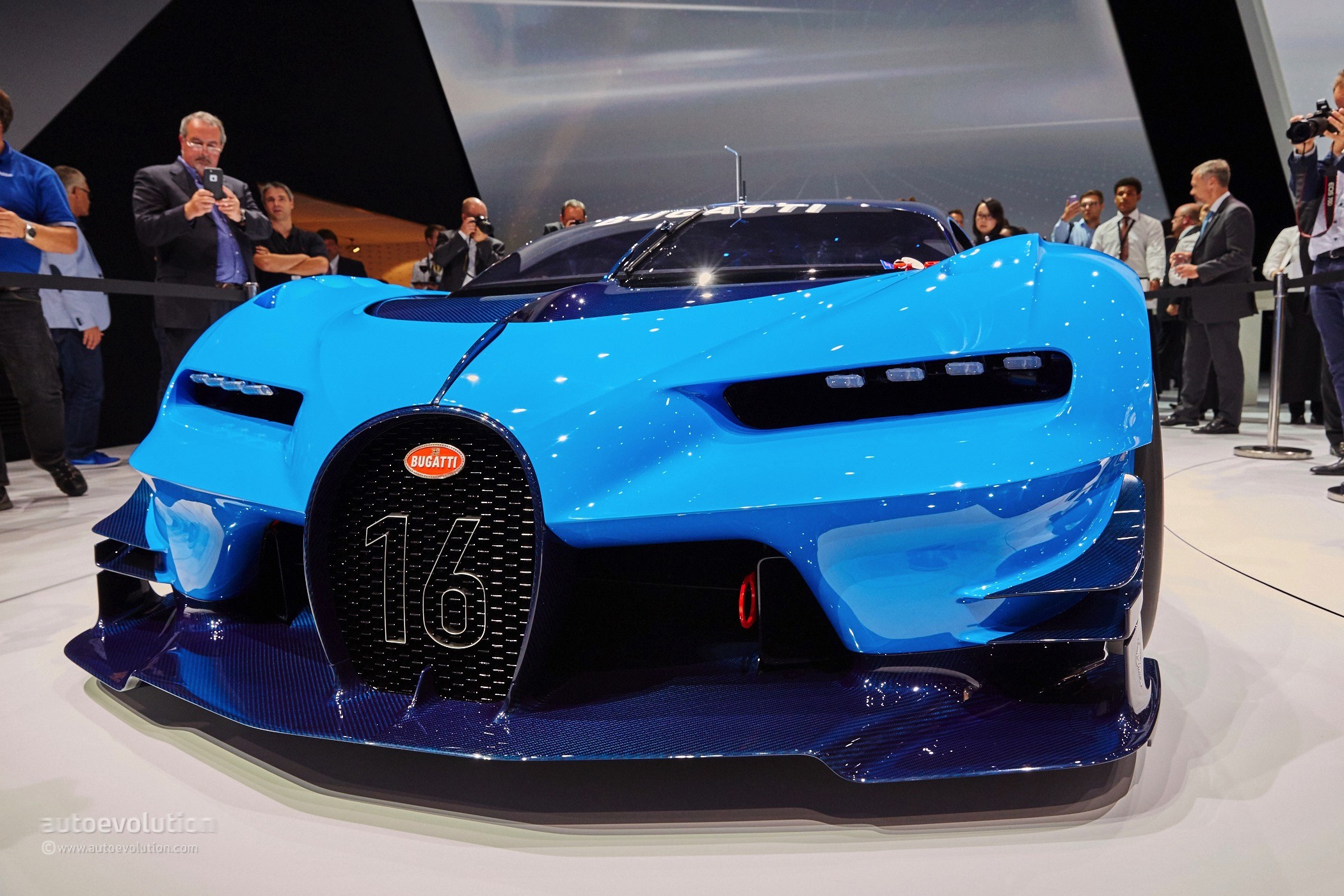 Bugatti Gran Turismo Concept Hints Design Lanuguage For Chiron
Bugatti just introduced the public at the Frankfurt motor show to their brand new concept car called the Gran Turismo, which is to feature in the upcoming PlayStation exclusive racing simulator series also known as Gran Turismo. The Gran Turismo concept car was designed to appeal to the fans of Bugatti as the company claims it is a Bugatti everyone can drive (virtually), though you will need a Platstation 4 is order to play the game.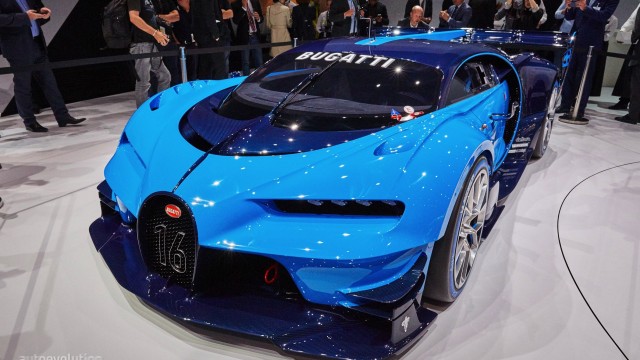 While the people who were expecting Bugatti to unveil the successor to the Veyron rumored to be called the Chiron were left disappointed. Though according to some including the president of Bugatti, Wolfgang Durheimer, the Gran Turismo is actually a preview of how their next record breaking hypercar will look a like. While the Chiron won't exactly be a mirror image of the Gran Turismo but it will defiantly borrow some styling cues and the overall new design language of the company that Bugatti wanted to portray with this concept car. They wanted to take the company design on a different path which is why the Gran Tursimo features a massive unique rear wing, sleeker front and headlights and tailight, and generally a much more aggressive and powerful look.
Bugatti's design DNA has reached a new stage in its evolution. Given the nature of the project, our concept car for Vision Gran Turismo is overstated and pushes performance to the limits, but its progressive design language will clearly show the direction that Bugatti's design will take in the coming years
And if all of that is true then the Chiron might just quite possibly be one of the best and most futuristic looking hypercars in the world if the Gran Turismo concept car is anything to go off when it is launched. Rumored specifications for the performance of the car includes an updated version of the 8.0 liter W16 featuring brand new quad electric turbos pushing out 1500bhp and 1,106 lb-ft of torque, a 0-60 time of under 2 seconds and top speed nearing 280mph(451km/h). Needless to say we all are very pumped for the Chiron.
Story: AR