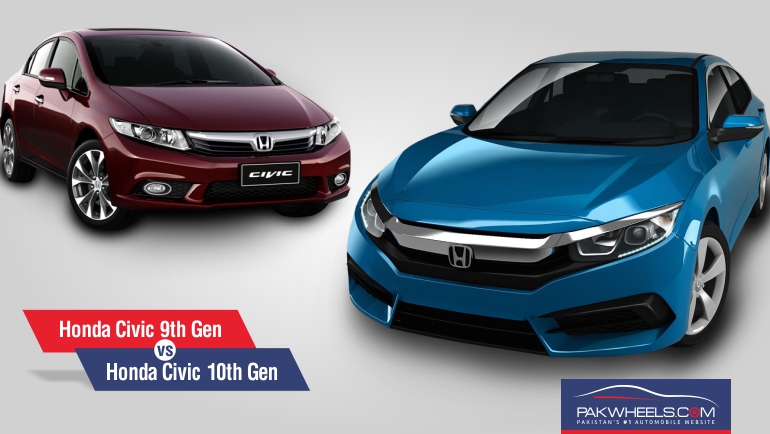 Comparison Between The 9th And 10th Generation Honda Civic
We are excited about the launch of the 2016 Honda Civic in Los Angeles at an Honda exclusive event tomorrow. 2016 Civic is going to be the 10th generation Civic for the world. We have made a small visual comparison between the 9th and 10th generation Civic, from the renders of the 10th gen Civic posted before. The car definitely has much muscular body lines before as can be seen in the comparison.
Although there have been much speculation about the expected engine and transmission options of the new Civic, we still don't have the numbers for the dimensions of the 10th gen Civic. Visually, at least for now, one can argue that the new Honda Civic looks slightly bigger than the previous generation Honda Civic and obviously, better too.
Also read: The 2016 Honda Civic Spotted On The Roads