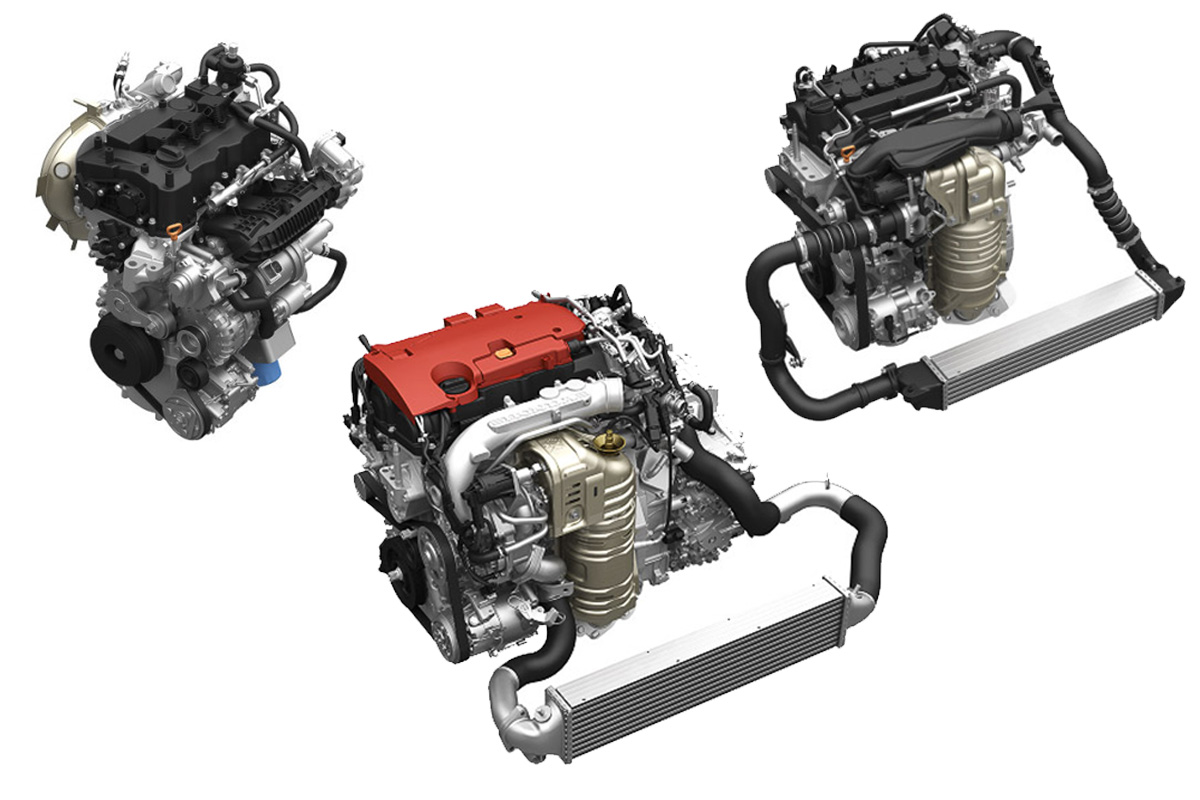 Honda Officially Announces Its Turbo Engine Line
We are getting steady updates regarding Honda and what it has in store for its loyal fans and buyers.
After the 2016 Honda Civic design and interior leaks, Honda itself has officially announced the line of turbo motors for their cars, and there are three of those. A 1.0l turbo engine, a 1.5l turbo engine and the big one, a 2.0l turbo motor. And yes, VTEC will be kicking in all three of those (or Variable Valve Motion Technology).
Honda, like other automakers, have joined the new trend of downsizing the engines and slamming a turbo on them. The aim is to get better fuel economy and reduce the emissions.
It is very much possible that 2016 Honda Civic will feature the 1.5l variant of the turbo engine, in Pakistan along with international market. But one might guess that new Honda City will feature a 1.0l turbo variant as well. The papa-engine, 2.0l turbo is expected to have something like 280 hp and will be offered in Type R Civic or Accord along with some crossover platform and maybe Acura as well. From the photos, one thing very apparent is the lack of intercooler on the smaller 1 litre engine. Other two are equipped with it though.
It will be interesting to see how the 1.5l turbo will perform in our local market.
Here's what the pots look like. Enjoy!
Related: 10th Generation Honda Civic Pakistan Discussion