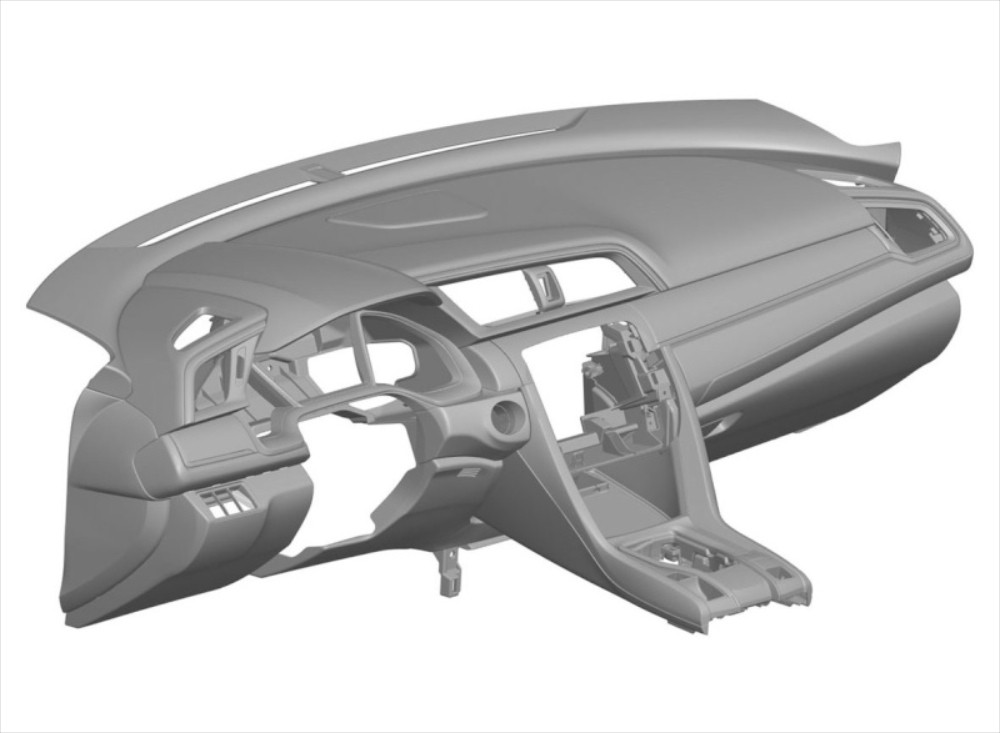 2016 Honda Civic Dashboard Patent Images Leaked
Pakwheels has been constantly updating readers about everything new happening in the automotive world. In recent months, the top trending news is the upcoming 10th Generation Honda Civic. The official reveal is couple of months away and as we are getting closer, more and more details are coming out in the form of spy shots and leaks. Up till now, only one thing is officially confirmed by Honda that the next Civic will be turbocharged.
Few days ago we shared the interior spy shots for the next Civic which give us a little bit idea about the interior. Now some dashboard patent images of the 2016 Honda Civic has surfaced which were filed by Honda US with US Patent & Trademark office. The images are clearly for the Civic if you superimpose it over interior spy shots. The spy shots and the patent images reveal that the multi level cluster is no more. Well this has turned many Honda enthusiast angry because the multi level cluster had a sporty feel to it when compared to the conventional and traditional cluster. It seems Honda will most likely integrate the Honda i-MID within the cluster between two main RPM and Speed gauges. The LCD display will reflect all the important car related data as well as the navigation and multimedia information including the connected phone. There is a possibility of wireless charging for phone in the storage compartment behind the gear lever.
I think we can wait for another two months before we see the actual car at dealerships here in United States without making any further speculation.  I am sure the actual car will be much better than previous generation and will win hearts of Honda fans who are a little bit disappointed with the 9th generation Honda Civic. Meanwhile readers can discuss 10th Generation Honda Civic on Pakwheels Forums