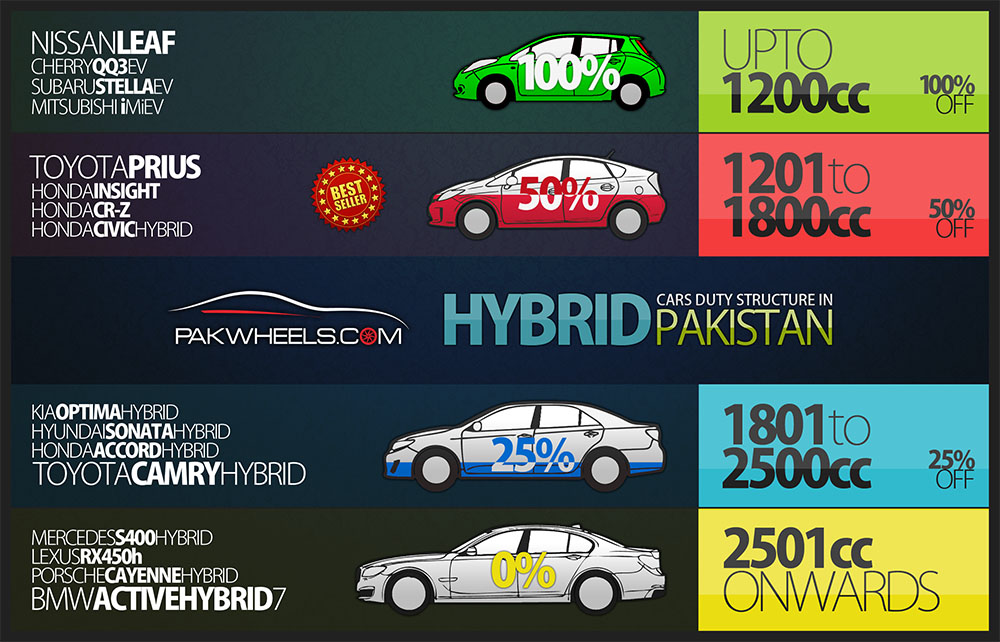 The Member Customs of FBR, Nisar Muhammad has stated to the Senate Standing Committee on Finance that no changes regarding the duty structure of Hybrid vehicles have been made in the recently announced budget of 2015-16.
As predicted earlier by PakWheels, the rumors of a cut in the duty of hybrid vehicles have been abolished by this statement of the Member Customs.
RELATED: Hybrid Cars For Sale in Pakistan
In the previous budget, an exemption of 50% duty on the hybrid vehicles upto 1800cc was implied and vehicles above 1800cc had a rationalized duty.