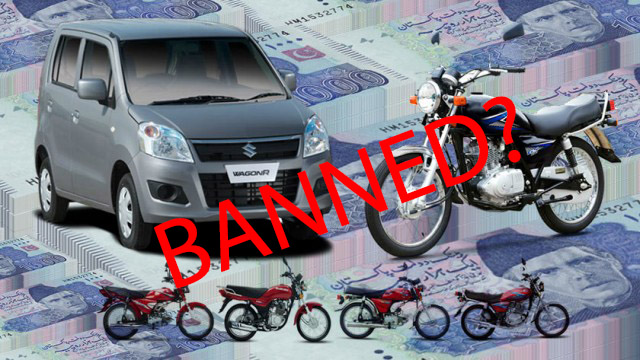 Car bookings drop massively due to the prevailing ban on the non-filers, as per the stats by Japanese auto assemblers.
After the ban was imposed once again, about 30% bookings got cancelled by the non-filers who have booked in advance. According to a source from the automobile sector, this major fall will highly impact the car sales, taking it to 168,000 units from 240,000 units by the end of this year.
The CEO of Indus Motors Company (IMC), Ali Asghar Jamali, while speaking to the media, said that 20-25% of non-filers have become filers, however, many have cancelled their bookings.
The issue of banning the non-filers has become an ongoing debate this year. Imposed by the previous government, the ban came into effect from the 1st of July 2018, to increase the tax base, i.e. to increase the no. of filers in the country. But, on the contrary, it has given a major jolt to the auto sector by the continuous sales decline month-on-month.
Read More: Federal excise duty increased to 20% on 1800cc and above cars
As per the stats released by Pakistan Auto Manufacturer Association (PAMA), the car sales fell by 18% year-on-year in August 2018.
Moreover, the source said, "The ban, if it persisted, would lead to a reduction of 2,500 assembler jobs, while 12,500 persons, directly and indirectly working for vendor plants, would also face unemployment."
Previously, in the proposed Financial Budget 2018-2019, the newly formed government reversed the ban on non-filers from purchasing the cars and proposed to increased the Federal Excise Tax from 10% to 20% on cars above 1800cc engine capacity, but the ban has been imposed once again.
Let's see how this ban further impacts the auto sector in the upcoming months. For the latest stats in the auto sector, stay tuned to PakWheels.com.