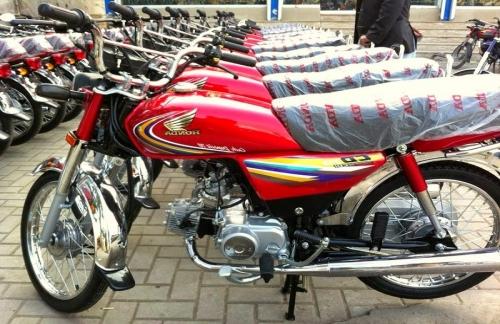 Atlas Honda raises bike prices by up to PKR 4000
Atlas Honda has increased the rates of its bikes by up to PKR 4,000. Pakistan's largest bike manufacturer and producer, Honda has changed the prices of its bikes for the fifth time this year. There is no exact reason as to why the company has increased the rates nor the company itself has revealed anything. The new prices will come into effect from October 3, 2018.
See the changes in the prices of Honda bikes below:
Honda Bikes
Old Prices
New Prices
Difference
Honda CD-70
PKR 65,500
PKR 65,900
PKR 400
Honda CD-70 Dream
PKR 68,900
PKR 69,900
PKR 1,000
Honda Pridor
PKR 90,900
PKR 91,400
PKR 500
Honda CG-125
PKR 110,900
No change
No change
CB-150F
PKR 172,000
PKR 176,000
PKR 4,000
CB-250F
PKR 640,000
No change
No change
See Also: Suzuki Pakistan increases bike rates by up to PKR 6,500
Earlier, Honda cited rupee devaluation as the source of increasing the prices of its vehicles lineup. The company sold 90,009 units in July 2018, whereas in August the sales dropped to 80,012 units, this might be one of the reasons the company decided to soar the rates of its products. Honda has also decided to increase its production capacity up to 1.5 million units per year. The company will be spending a hefty amount of $15 million in this regard.
Keeping in view the price hike by Atlas Honda, it is safe to say that other local bike makers might also surge the prices.
Stay tuned for the latest updates.