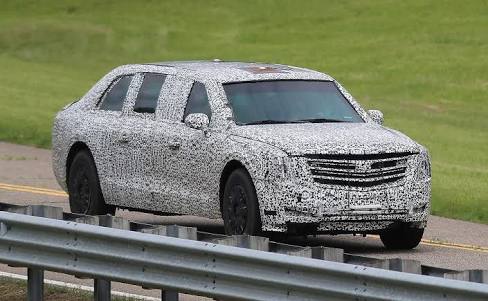 The new presidential limo hits the roads for the first time
General Motors almost teased the upcoming presidential limousine for a really long time and now, codename: "The Beast" is completed and has made its debut for the president of the U.S. Donald Trump. The Beast was first ever spotted on the road this weekend in NYC surrounded by the president's motorcade, probably heading for Trump Tower. This extremely powerful vehicle is rumored to have been under development by Cadillac since 2013. The upcoming presidential limo by Cadillac is worth about $16 million and is set to be Trump's ride to the United Nations General Assembly this week. That journey will also be the official debut of The Beast.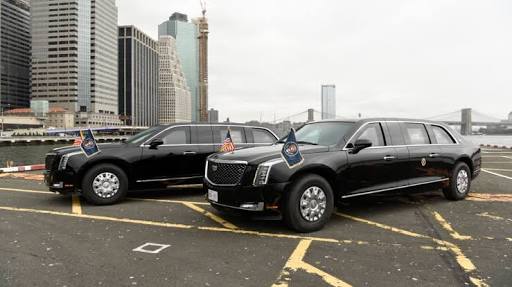 Looking at the looks of that car, the grille in the front makes the vehicle seem like an altered Cadillac CT6 V-Sport. However, those are the only similarities between The Beast and Cadillac CT6 V-Sport. As you can see in the viral video, there are two identical twins of the Beast on the road, with the president of the United States is seated in the second truck-based Cadillac. The vehicle is clearly powered by a diesel engine which makes pulling a 20,000 pound with style look so easy. An interesting point to note about the car is that the vehicle does not have the sound of an oil-burner. This one will be hard to pinpoint over those superior giant-sized truck tires.
Keep in mind that this isn't the only presidential limo that is being unwrapped. A number of motorcade showcases about to be held in New York City, will feature some of the most resilient and powerful stretches ever built, and all for safety and luxury of the president of the U.S. Donald Trump will have to make compromises when he leaves the U.S.? Think again. Trump's presidential rides can be shipped around the world wherever Trump goes. They have their own private plane, a C-17 Globemaster cargo plane; no less than a beast to carry the beasts.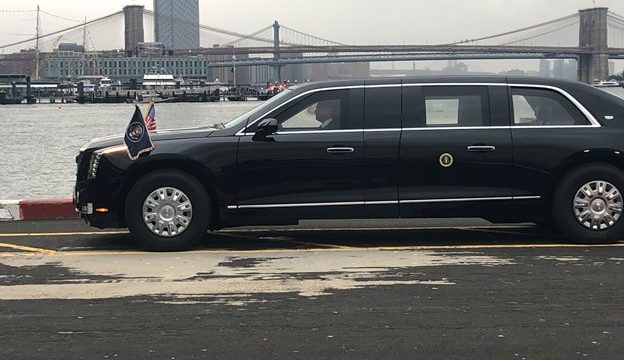 Of course, The Beast is fitted with the most secure and advanced equipment in the world to protect the president. Bulletproof body and glass, blast-proof base and body, anti-riot equipment, secure link satellite connection, first aid medical, and a hoard of other such features are found in abundance in this vehicle.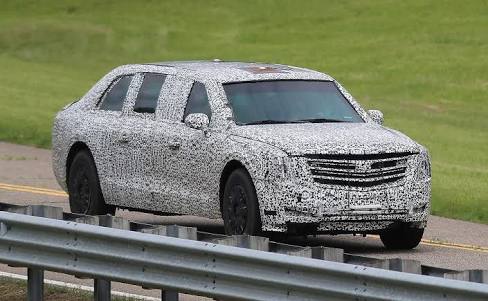 For the latest local and international news about cars, stay tuned to our blog.