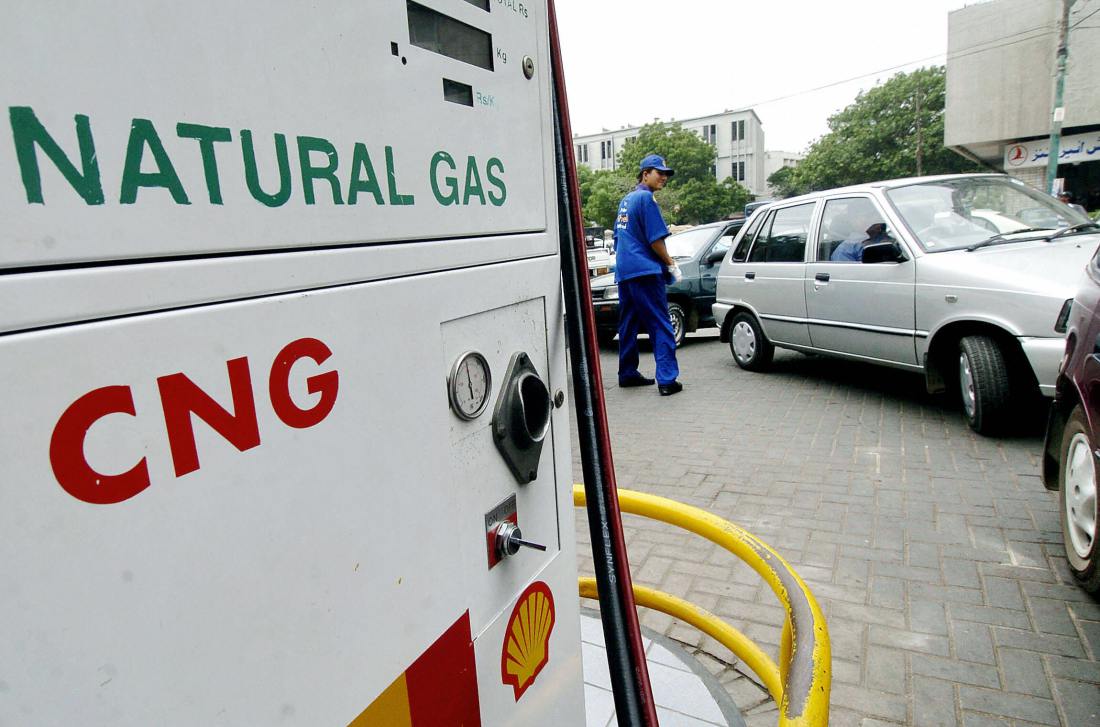 The association of CNG station owners in Pakistan announced that the CNG station in Sindh would be going on a strike until further notice. All-Pakistan CNG Association revealed that the CNG filling stations across the province would remain closed for an indefinite period. According to the Association, the stations are being closed as a show of protest against an OGRA (Oil and Gas Regulatory Authority) official. Allegedly, the said official has been extra hard on the CNG stations and their owners in Sindh province.
Shabbir Sulemanjee is the head of the All-Pakistan CNG Association in Sindh, and he is leading the charge against OGRA employee. The chairperson announced the news of the protest on Wednesday after meeting with Altaf Shah who is the deputy director OGRA for Karachi. It is safe to say the meeting didn't go as planned.
Also Read: Paying More Than Actual Amount: The Overcharging CNG Stations And Our Ignorance
The association delegation went to OGRA official to sort out and talk about inconsistencies showed by the regulatory authority. The retail price of the CNG was also to be discussed among the two parties. But instead, Sulemanjee claims, the deputy director started to threat the members of the CNG association of strict legal action and consequences if they don't stop selling CNG by the liters (instead of usual kilogram measurement).
Mr. Sulemanjee told the press during the announcement that the latest rate of the compressed gas has been set as per the Compressed Natural Gas (Marketing and Production) Rules, 1992, under the Mines and Oil Fields and Mineral Development Act 1948 and OGRA don't have authority to dictate the price of the gas.
Senate has instructed OGRA to sort out the matter within two months but it has been six, and the matter is still lingering. In fact, it has started to roll down the hill and snowballed into a verbal spat and a province-wide strike.
Bear in mind CNG filling stations in Punjab are selling CNG by liter, and the rate has been set Rs48.2 per liter (no GIDC and 5pc sales tax).