Remember 13th of May? If you don't then let me give you a little hint, it was the day which indicated decommissioning of Pakistani auto industry's legend or if I must say, a dictator, who many call "the Boss". The car I am talking about here is unquestionably the Suzuki Mehran which has been ruling streets of Pakistan since the year 1989 when it was first sworn in as an entry level Kei car for PKR 90,000. Suzuki Mehran has since then seen unprecedented success with only resentment coming in the form of Hyundai Santro for a brief period in the dawn of the twenty-first century.  Fast forward to 2016 and it still occupies the throne with only a few cosmetic changes down the road.
Also Check out: Suzuki Mehran 2018
Have a Look: This is your new Suzuki Alto 2015
On May 13th something unusual happened when Ministry of Planning, Development and Reform released photos of Minister Ahsan Iqbal at Pak Suzuki's manufacturing facility checking out what looked convincingly like an eighth generation Suzuki Alto. The photos were also posted by my colleague here at PakWheels Blog which you can see by clicking here!
.@betterpakistan examining the new car model to be launched by @SuzukiPakistan in near future pic.twitter.com/0grA6OIsAg

— Planning Commission (@PlanComPakistan) May 13, 2016
The originality of these images initially received some scrutiny on the social media which were put to silence after Suzuki Pakistan re-tweeted the tweet made by the Ministry through their official feed.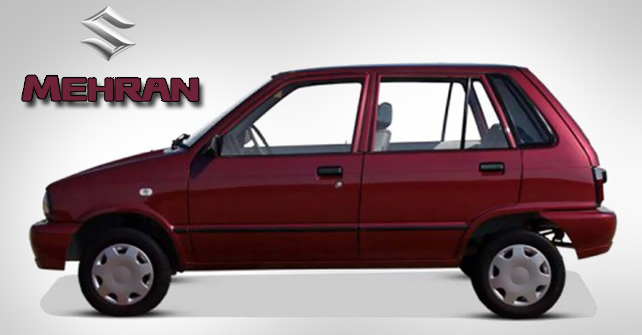 Now around three months after those images first made it to social media, there is a sense of prevailing muteness around its launch. Here are my two assumptions regarding the possible reasons for the delay: either Mehran is unwilling to let go of its throne, or maybe Pak Suzuki is busy stripping the eighth generation Alto and is finding it hard to bring it in the price point currently occupied by Mehran.
Also Read: Pak Suzuki Mehran Vs Maruti Alto 800: But Do We Even Have A Market For Such Comparisons To Hold Value?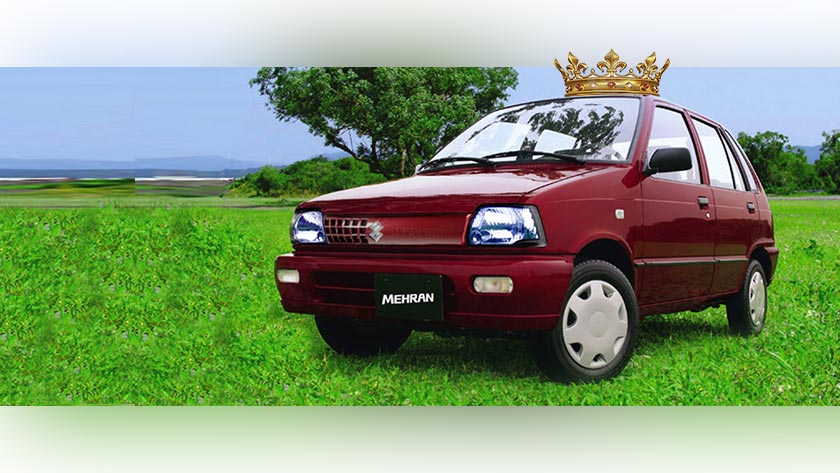 To start off let's talk about the first one of the two possibilities mentioned above. After calling Mehran a dictator in my first paragraph, assuming that it does not agree to leave the throne is pretty understandable after all this is something we come to expect from any long-ruling monarch who in our case has been commanding our roads even before the first website popped on the internet!
Moving on, we can also assume that Pak Suzuki has made the penultimate decision of retiring the already retired second generation Alto aka Mehran and has now gone forward to strip the base variant of the Japanese Alto. While around the world, only mule testing is done prior to a consumer roll out of a car, in Pakistan, our auto manufacturers perform an extra step in addition to on-road tests. And that is to take out the so-called "unnecessary equipment" from a car's Japanese cousin (JDM) to formulate an operational PKDM (Pakistan Domestic Model) of the same car which is then sold at a price relative to that found in other markets while compromising on safety and amenity features. This process has been a regular practice of Pakistani automakers owing to high taxation on motor vehicles in our country and also due to the exploitative nature of the continuing monopoly of the three Japanese automakers in Pakistan.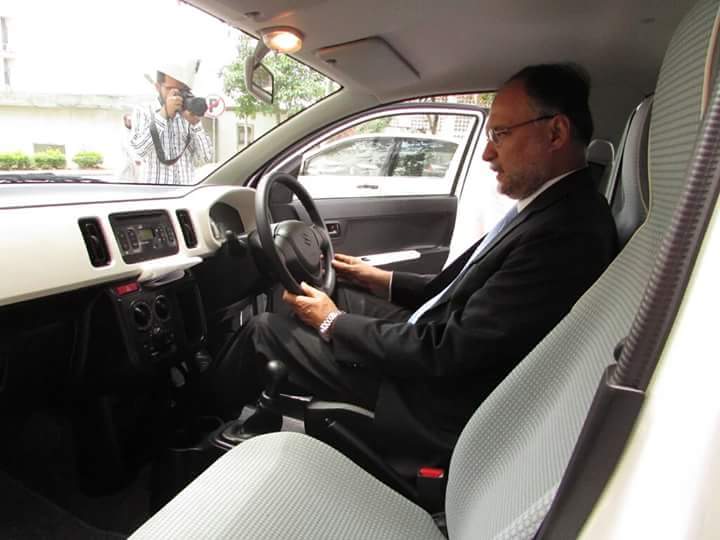 Currently, the eighth generation Alto is available in Pakistan at a price of around PKR 1,000,000 in the form of used imports while Pak Suzuki sells Mehran at a starting price of PKR 650,000. One can find well maintained 2015 Suzuki Mehran between Rs. 6 lacs to 7.2 lacs. If we employ the prices of used Japanese imports as a reference point then it means that Suzuki Pakistan needs to find a way to take off around 300,000 rupees worth of equipment making a whopping 30% price cut off the eighth gen Alto to make it available in roughly the same price point of Mehran while keeping decent room to generate profit of their own.
In contrast to this, a more realistic deduction can be made by using the pricing of Suzuki Japan as an example which sells the base variant of the eighth generation Alto known as the Alto Van at a cost of 696,600 Yen translating to around 721,000 Pakistani Rupees. This variant is also similar to the Alto seen in the photos released by the ministry back in May. Regarding physical dimensions Alto Van and Alto are similar to each other. It's just that Alto Van lacks features like power windows, a hi-fi audio system, alloy rims, etc., all of which are there in the pricier Alto which is listed under the minivan category on Suzuki Japan's website instead of Alto Van's placement in the ironic light commercial vehicle category.
Read More: Datsun redi-GO, A Suzuki Alto 800 Fighter, May Come To Pakistan!
In addition to this, Alto Van comes with a lesser fuel economy of 25.8km/l as compared to Alto's 37km/l due to the lack of a semi-hybrid system known as Suzuki ene-charge. Alto Van despite having fewer features and a lesser fuel economy comes with safety features like ABS and Airbags to keep up with Japanese auto regulations. However, since this is Pakistan and government as part of Pakistan's Auto Development Policy only wants to make sure that immobilizers are installed in the cars manufactured in Pakistan. Pak Suzuki as per usual can simply get rid off both the airbags and ABS from the Japanese Alto Van to bring it at a price point between that of Wagon R and Mehran. Other then that, localized production can further help Pak Suzuki keep its costs in check.
Moreover, following a stay order against Government's Auto Development Policy over the inclusion of immobilizer, in an unofficial report, Pak Suzuki has expressed the discontinuation of Mehran (citing clearing off stock) and has used it as an excuse for their poor implementation of the policy. To sum all of this up, the good news is that there are more reasons to believe that Mehran will finally see a successor in Pakistan than to think otherwise. But lets all hope that we don't have to wait till 2050 to see one. And like I said, a dictator is always hard to succeed but as the famous proverb goes,
"What goes around comes around!"
We will ultimately see a new ruler hopefully from the same brand!
Happy Motoring!