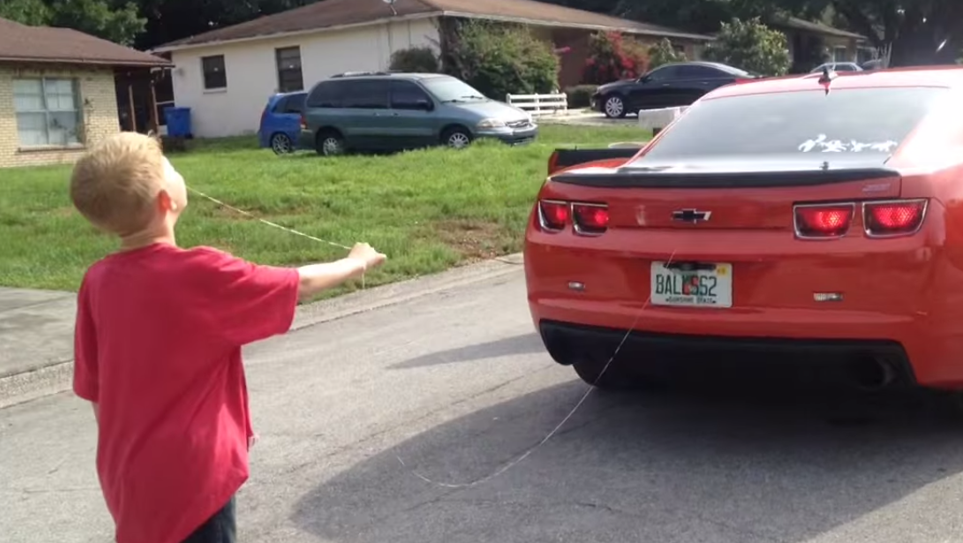 It is said that early years of a child's life reflect very strongly on the child's future and determine whether the child will win at life or not. Looks like the child in the following video will surely win at life.
The video was posted 2 days back on the YouTube page of a Florida man which shows a 8 year boy with a string tied to his about-to-fall-out tooth. In our childhood, we all have faced the loose tooth and asked our parents to pull it out for us. But lucky for this boy, his dad is a petrol head, who decided to pull his tooth out in a very unique way.
The man tied the string from his kid's tooth to the back of his Chevrolet Camaro SS and put the pedal to the metal, resulting the tooth to come off rather dramatically with no catastrophic results. They say all's well that ends well. On that note, we would say we are glad the result of the video came out as expected. If you come across such problem at home, please do not attempt this act. We seriously advice against doing it.
via Jalopnik