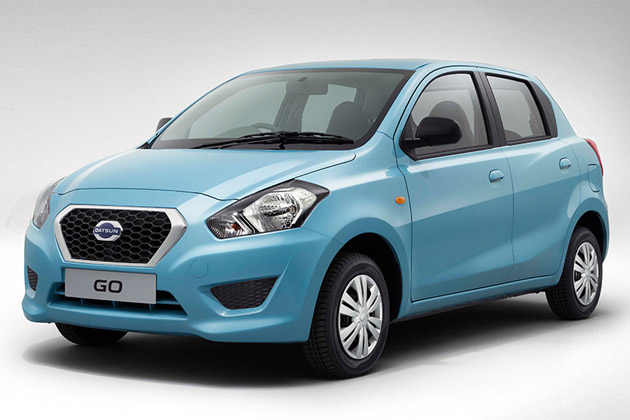 Datsun GO Can Be The Perfect Budget Hatchback For A Small Pakistani Family
Word has been going around that Nissan is planning to enter the Pakistani market so hopefully that will come true soon enough and what we think is the perfect car from Nissan's lineup that would do extremely well here in Pakistan is the Datsun GO. What the Datsun GO basically is a small cheap hatchback that is currently only sold in India Russia, Indonesia and South Africa.
So what is it about this Hatchback that makes it the perfect hatchback for Pakistan, well the number one reason would be the price. Datsun GO retails for around PKR 5.14 Lakh in India and around PKR 6.9 lakh for the MPV version of the Datsun GO called the GO+, making it even cheaper than Suzuki's infamous Mehran and that is reason enough for some people. Top of the line GO is for 107550000 in Indonesian Rupiah. That is around PKR 787000. The Datsun GO comes equipped with a 1.2 litre 3 cylinder engine mated to a five speed manual that produces 68bhp which can send the GO to 100km/h in 14 seconds and return nearly 21km/liter. It has a spacious boot and enough room inside for up to 5 full grown adults. You can also get optional extras on the car such as air conditioning, power steering, central locking, mobile docking station etc.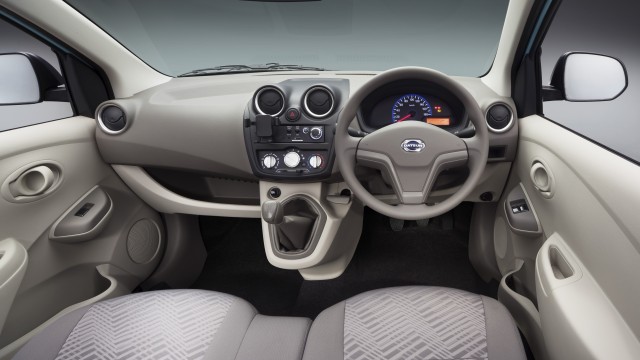 If you have ever seen any reviews about the Datsun GO then you will have heard them giving the GO endless compliments about how for the price the Datsun GO manages to be a great handling car that's fun to drive, nippy around corners while being comfortable at the same time and doesn't feel under powered when your on the motorway. The interior of the GO is also one of the best in its class, It isn't by any means amazing but everything you need is all there except for a radio but you do get a USB and an AUX port so you plug in your smartphone and listen to tunes from it and overall the interior looks very smart and pleasant. And speaking of looks the Datsun GO pretty much wipes the floor with its rivals when its comes to design, taste might be subjective but there's no denying the visually pleasing exterior of the GO with a handsome front fascia and an overall decent profile.
We get that companies will do what they want to do, but right now Pak Suzuki has the hold of the small car market, either with Mehran, or Swift or even Wagon R. People can chose either what Pak Suzuki is offering, or they can get any imported second hand Vitz or Passo etc. Nissan has a great opportunity here for introducing a car that can penetrate Suzuki dominated market. Nissan already has a goodwill in Pakistan, and people trust them. But they have been continuously dropping and then picking up their operations in Pakistan and that is only hurt their name in the eyes of the consumers. GO cost INR 500,000 in India. You can add all sorts of taxes etc, and if that bumps the PKR price to lets say a million, we are pretty sure people will prefer a locally manufactured car with all the after sales support. Nissan is always welcome to Pakistan, but they need to play their cards wisely this time.