Leaders of the world met to discuss and find a solution to tackle the alarming rate of increasing carbon emissions in Paris. The United States, Europe and now China are the biggest producers of greenhouse gases. They have the biggest carbon footprint of them all. 2015 United Nations Climate Change Conference was held in Paris on 12th of December, 2015. It was the first time the countries agreed actually to do something about the emissions and greenhouse gases. It was a historic event. Nearly 200 countries agreed on to work on the issue together and do something about the changing climate. The world nations decided to cut the greenhouse causing emissions and cut the global average temperatures "to well below 2 degrees C" compared to pre-industrial levels. India is world's third largest greenhouse gases producing country. Europe as a whole surpasses it but otherwise, China is at the top, the second is the United States and India is third. Russia is fourth in the list. Pakistan stands at 36, between Vietnam and Algeria.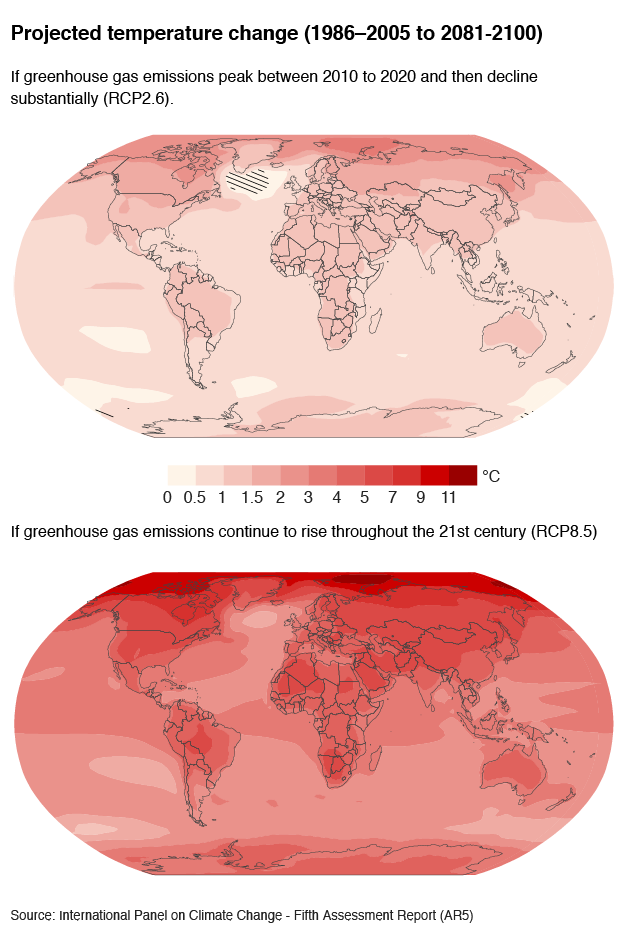 Recently, we heard the news that India is putting a ban on new diesel cars in its capital New Delhi. No new diesel cars will be registered. According to the Yale University Environmental Performance Index Report, Delhi overtook Beijing to become world's most polluted city a couple of years ago. We have seen the horrific smog blanket photos in Beijing on the internet. They had to stop their heavy transportation and factories near the capital city for 14 days to clear the skies before their national day celebrations.
RELATED: China's Battle With Smog
A Chinese artist vacuumed the air of Beijing for 100 days and made a brick out of all the smog particles collected in the vacuum cleaner.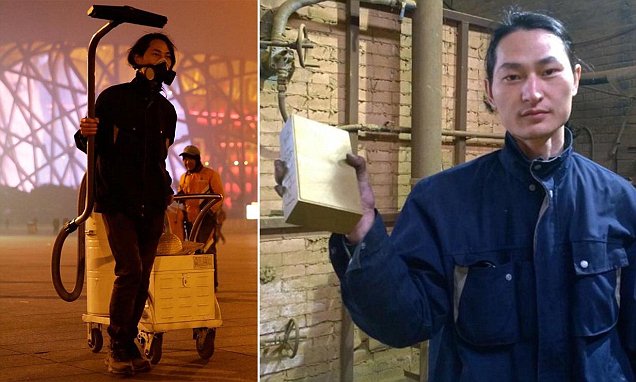 But it turns out, Delhi has surpassed Chinese capital city when it comes to pollution. On December 12th, their National Green Tribunal (NGT) announced this important ruling regarding safeguarding the state's climate. NGT also encouraged Indian central government and Delhi local government to stop purchasing new diesel cars. Diesel cars older than ten years were already banned in the city by the orders of Green Court back in April.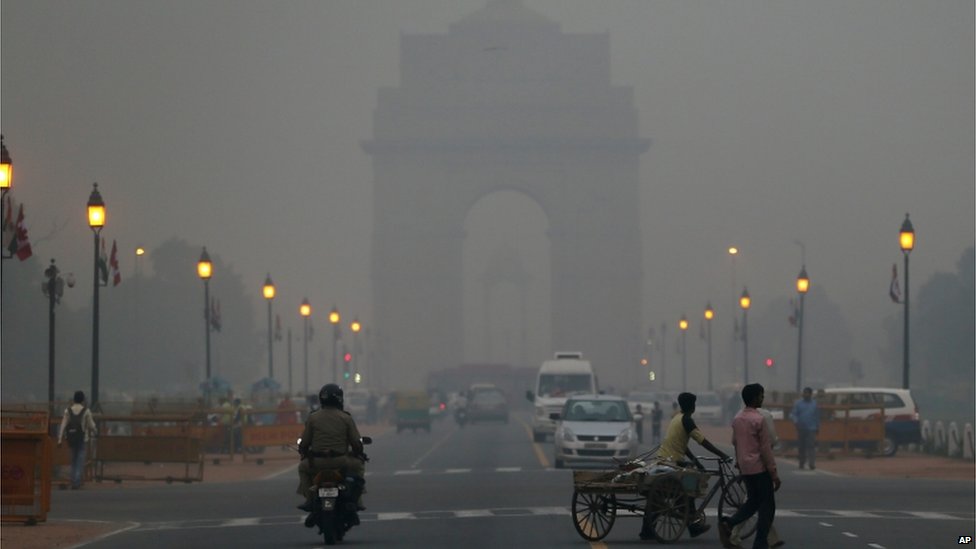 We talked about how the automobile companies have started to downsize their engines to cut the emissions and are adding small turbochargers to compensate for the smaller engines. The point was to stop smaller engines to rev higher to make power. High revving engine means the engine is working harder to make usable power. The small turbochargers were added to help engines make usable torque in lower RPMs. Companies like VW had shifted to turbocharged engines back in the early 2000s to meet the Euro Standards in Europe and EPA in the US. Except Toyota, rest have been focusing on downsizing quite a bit. Toyota believes hybrid is the way. But after Volkswagen's 'dieselgate' debacle, car companies are also of the opinion that maybe a diesel is not suitable for modern emissions control standard. The diesel engine produces 15% less CO2 than a petrol engine but emits four times more nitrogen dioxide (NO2) and 22 times more particulates. These are the tiny particles that penetrate the lungs, brain and heart if you stay among them for a prolonged duration. When the emissions standards were being toughened and developed countries were obliged to reduce their CO2 emissions by an average of 8% over 15 years back in 1997 after the signing of the Kyoto Protocol Climate Change Agreement, Japanese, especially Toyota, started perusing research in hybrid technology. Americans also followed the suit. However, German giants like Daimler, BMW and Volkswagen lobbied hard to incentivize diesel. At that time, it was thought it would be the cheaper and faster way to reduce the carbon footprint.
Also Read: Like The New 2016 Honda Civic, Other Carmakers Are Moving To Smaller Turbo Engines As Well
As mentioned above, we fall very low on the list of greenhouse gases producing countries, and that is a good thing. But unfortunately, we are also very susceptible when it comes to climate changes. And slightest of variation can cause extreme changes in climate. Even if we are not producing harmful gases, others around us, like India and China, are doing the job for us. Temperatures in the Northern Areas of Pakistan have already risen 1.9 degree Celsius in the past hundred years. You might think that is nothing compared to the number of years, but that is not true. In term of climate changes, that 'small' rise is massive, and temperature increase like that drastically changes the behaviour of seasons and increase the chance of natural disasters. Although we don't make as much greenhouse gases as many others, we need to rethink our strategy. Less reliance on fossil fuel and more green energy like the wind and solar power.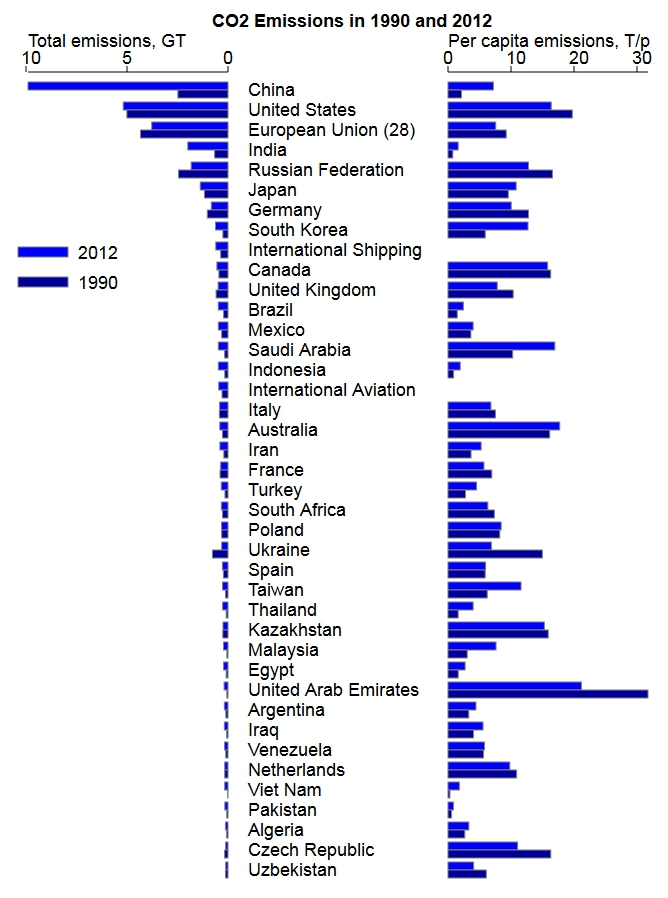 We effectively don't have new diesel cars in Pakistan. Corolla 2.0D used to be the love of many, but Indus Motors effectively killed it during the tenure of 10th generation Corolla. Diesel used to be heavily subsidised in Pakistan back in the late 1990s and early 2000s. That was the time when people used to throw their cash at Indus Motors to buy their diesel Corollas. I clearly remember, back in 1999, a class fellow of mine went to Peshawar and got a diesel engine swapped in his 1988 Toyota Corolla. Diesel cars were the fad in those years. After 2004-5, diesel prices took a jump and love of a diesel car started to fade away.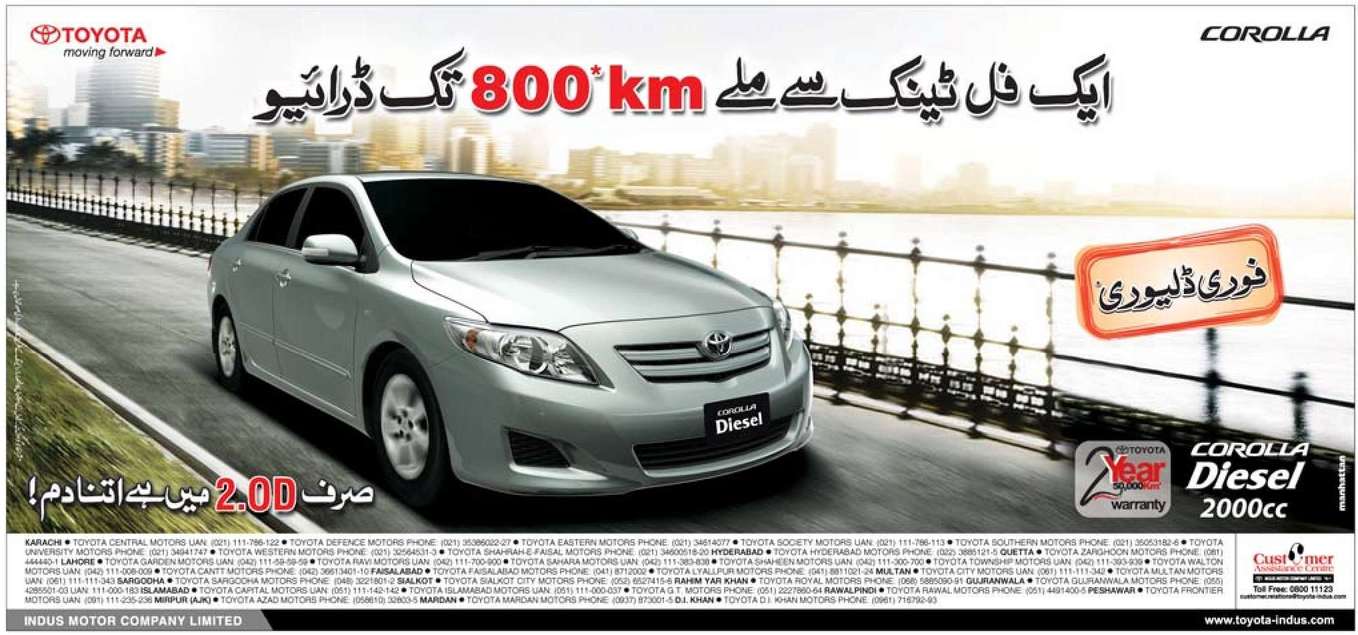 So the fact that diesel cars are getting less and less is a good news although I am sure many diesel fans would seriously disagree. But we need to manage the currently running diesel heavy transportation in our country as well. The legendary Bedford trucks have been among us for decades. But I think it is time to bid them farewell. I mentioned above how German carmakers made EU incentivize the diesel vehicles. It is something Pakistan government should do voluntarily as far as heavy duty transporting vehicles running on diesel are concerned. Trade in your half a century old Bedford for a newer relatively modern truck that won't emit boatload of diesel particles. Many might not believe it, but we actually have a vehicle health or fitness department that checks your vehicle and issues a certificate that makes it legal to use on the public roads. That department needs some serious limelight and restructuring. Fitness certificate is mandatory for public transport, and it expires after every six months. You need to take your bus/van again to the transportation department and get a new health/fitness certificate for your vehicle. That wacky wobbly bus whose roof you used to ride to your school needs a government certificate to be allowed on the road. The department seriously lacks the proper and up-to-date equipment to test the vehicles fairly. According to Regional Transport Authority, only 5pc of owners bring their vehicles for the certificate, and, unfortunately, the depart is not fully equipped to certify even those 5pc vehicles.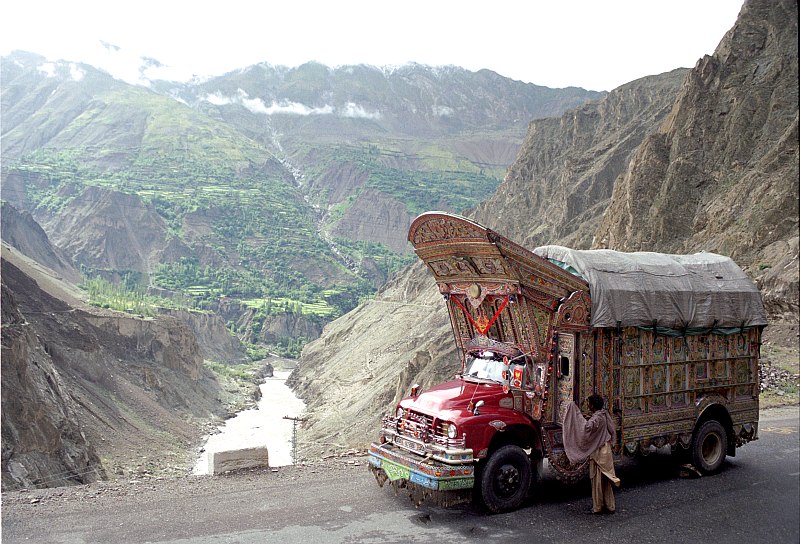 Diesel in Pakistan is not of great quality anyway. The 2C engine in those Corollas could run on mud with a hint of diesel in it, so it wasn't an issue for those cars. You might have heard stories of the newly imported diesel Toyota Vigo pickups from Thailand blowing their injectors back when they were new. Even Indus Motors launched the Vigo shape Hilux with a regular diesel engine and not the common rail one.
Currently, we are living times where even your fancy and expensive SUVs are petrol driven. Majority of imported cars in Pakistan are petrol powered. People have mostly stopped buying diesel cars. Diesel cars are increasingly becoming a thing of the past in Pakistan. Suzuki never offered any diesel car in Pakistan, and I don't remember Honda Altas selling any types of diesel either. Considering how vulnerable we are and how bad changing climate hurts our country, I think it's a good thing. But petrol is not a sustainable option as well considering how much Pakistan government depends on it to raise revenue. OPEC is producing a record amount of fuel. Crude oil prices were about to hit 11-year low but the price rose just a little before the closing of the trading at the US $36.31 a barrel. But today I read in the newspaper that Pakistan government is considering to increase fuel prices by 50pc. Also, sales tax was increased on diesel by record 50pc back in October. The diesel's import price was PKR 40.54 and the government fixed its rate at PKR 84.04 per litre.
CNG is already not an options considering we actually don't have left. "Gharoun mein rotian pakk nahi rahein, carein kya chalani hein!" as an attended at the CNG very nonchalantly commented on my last trip to the station.