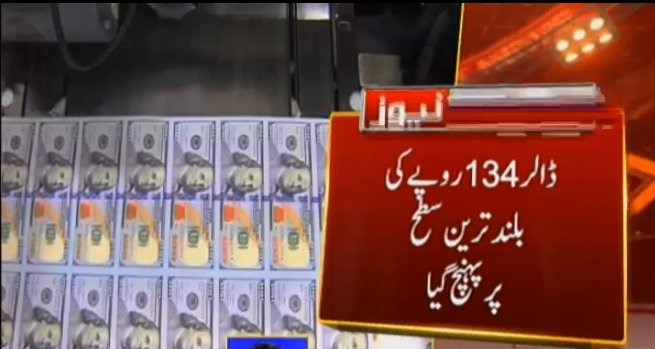 Dollar reaches record high of 134 rupees
Since the beginning of 2018, the exchange rate kept fluctuating from high to low and back to high again. Now, the Pakistani rupee has fallen to 134 rupees; its lowest in the history.
As the rupee weakens with respect to the US dollar, it jolts the entire economy, and the local automotive industry is one of the sectors to get affected by the rise in the dollar.
As we're an import based economy, the rising dollar means the increase in the import cost, making a dent in the import sector. Other than this, it prompts fuel inflation affecting every sector from food, transportation to the auto sector and more.
Just like the other sectors, the effect of the fallen rupees is felt when the local automakers increase the car prices following a depreciation in the rupee.
According to them, the rising dollar affects the imports of parts. The parts that are imported would cost more, increasing the cost to manufacture thus, automakers are left with no choice but to increase the ex-factory prices.
Read More: Dollar fluctuations spark interest in economy cars
From 110 rupees in January 2018 to 134 rupees in October, the exchange rate has increased by 21% in total. Keeping that in mind, we have done a small analysis of how the car prices went up as the dollar increased from January, followed by an estimation of the car prices till December 2018, in case, the local automakers hike the prices once again.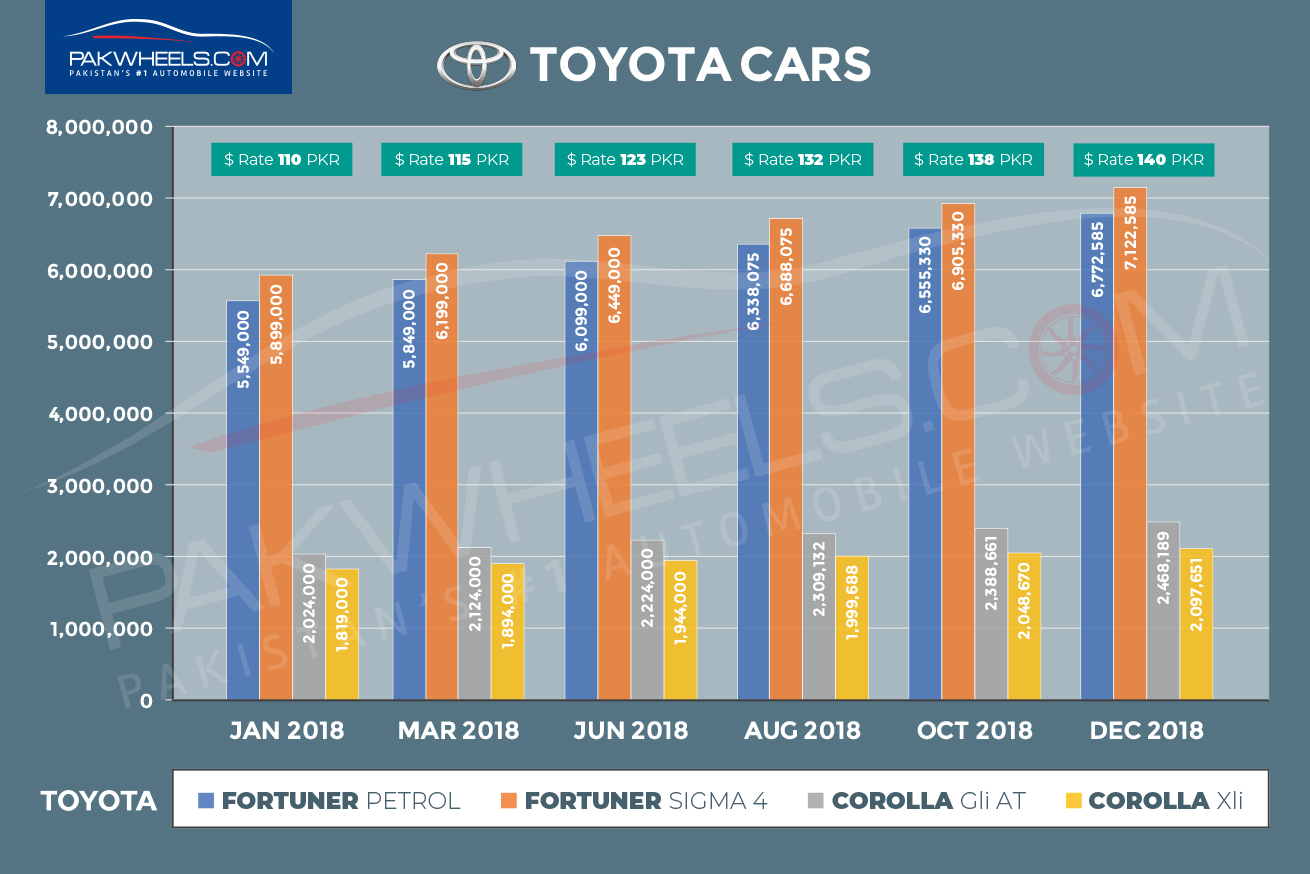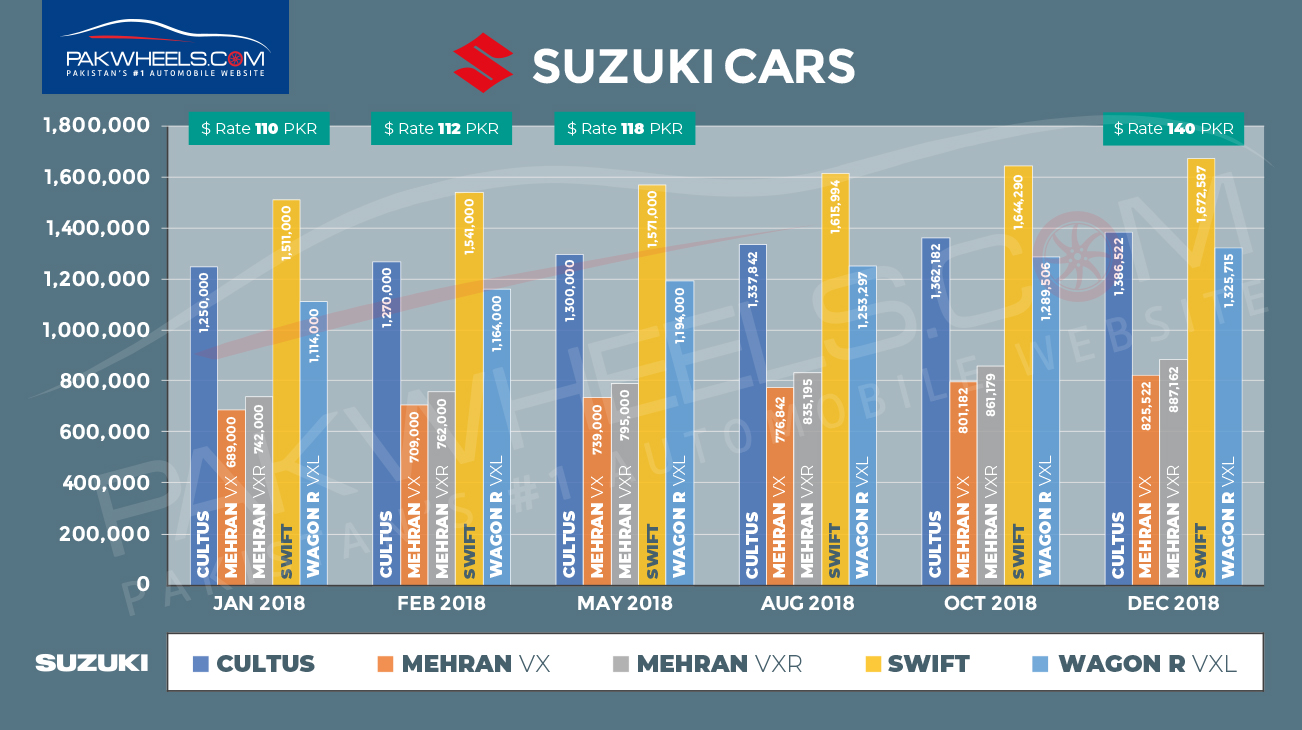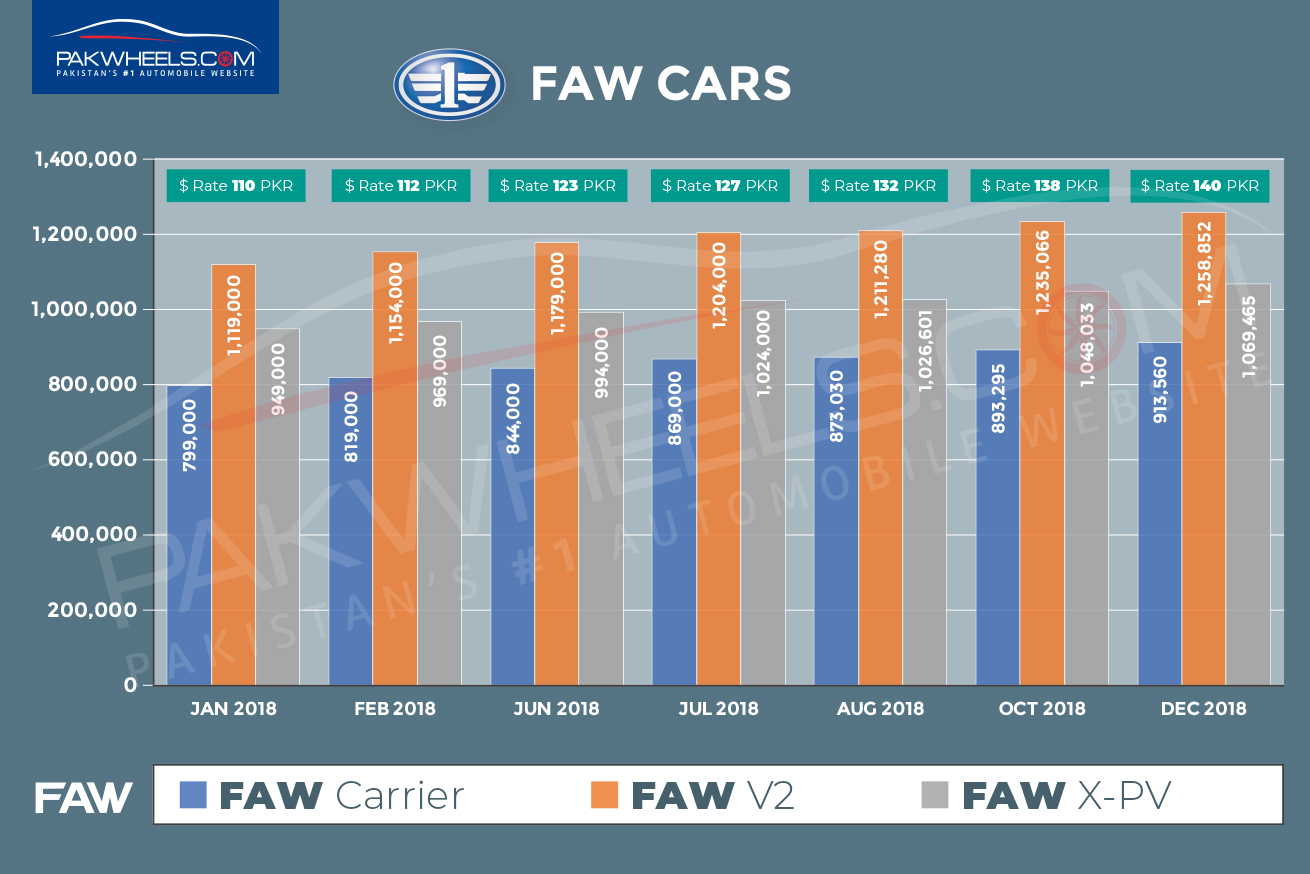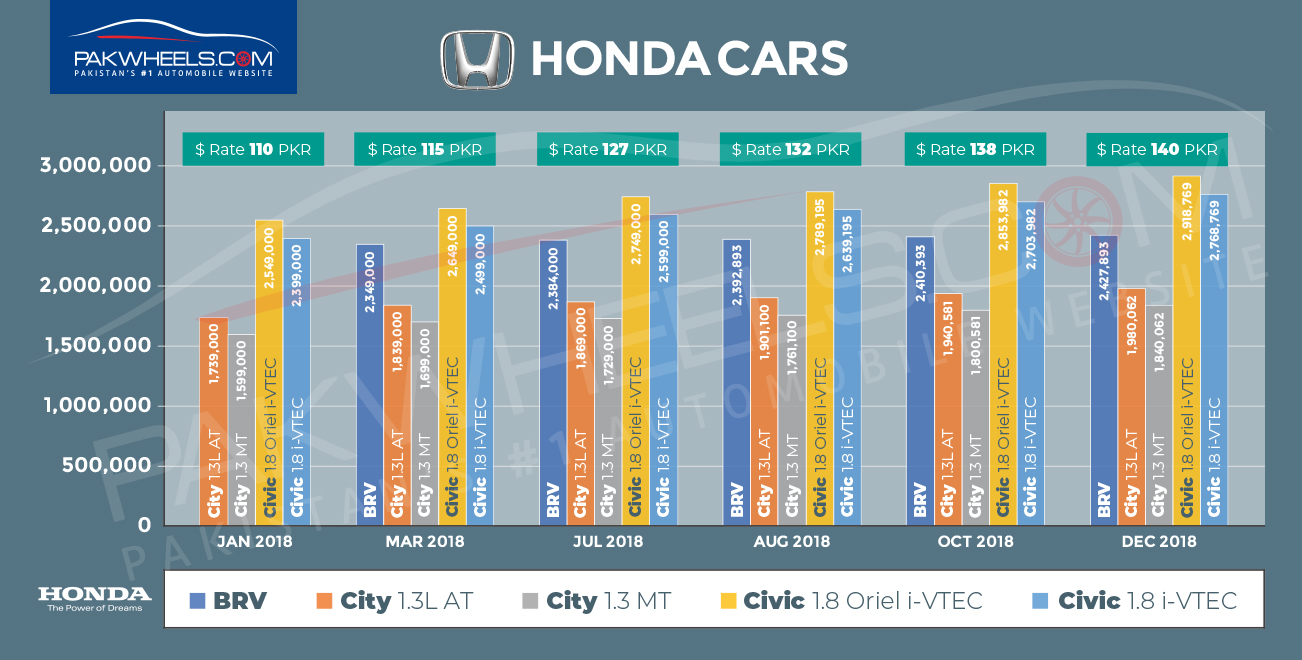 The impact of rupee depreciation is undeniable, and it will affect the local industry in one way or the other; presently, the auto sector is already facing the downfall in car sales due to the ban imposed on the non-filers. So, let's see where the sales and the price graph go if the local automakers announce to increase the car prices amidst the falling rupee.