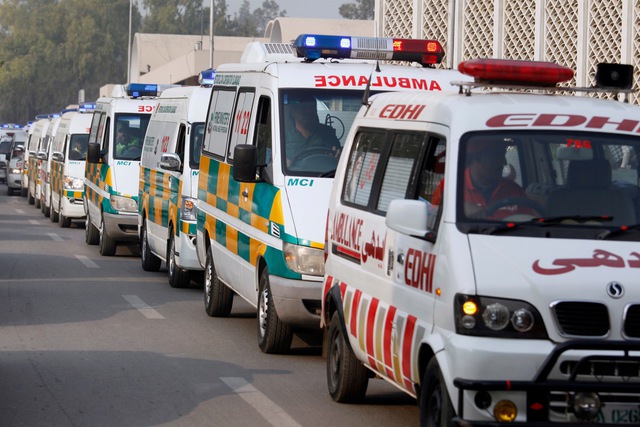 We often see ambulance or other emergency vehicles being stuck in traffic on our roads, resulting in casualties. Due to the seriousness of the issue, the Sindh Cabinet chaired by Chief Minister Murad Ali Shah approved amendments in Section 82-A of the Motor Vehicles Ordinance, 1965.
As per the details, it has been approved to facilitate ambulance, fire-brigade and other emergency vehicles on roads. According to the recently proposed amendment, 'Duty to make way for emergency vehicle' a person shall give way in all possible means to the emergency vehicle or an ambulance whose red light is on and the siren is ringing. A new word 'obstruction' has been added to the amendment which means:
"Any action by a person, vehicle or otherwise that would hamper, hinder or impede the progress of another vehicle."
Read Also: Al-Haj FAW introduces FAW X-PV Ambulance
It is worth mentioning here that the new proposed amendments were put forward under the definition of an ambulance where ambulance refers to a vehicle designed for carrying the patient/injured and registered as such with the health authorities.  
In our understanding, it means that the one creating or causing an obstruction for the emergency vehicle or an ambulance might get prosecuted by the authorities if found guilty; however, proposed amendments as reported by the media do not reveal anything regarding punishment.
Aside from the proposed amendments by Sindh Government, the Government of Punjab has launched bike ambulance service in the province. As of now, the bike ambulance is working actively in Lahore, Multan, and Gujranwala. The main aim of this new initiative by the provincial government was to cater the needs of people living in the Punjab Province by giving them first-hand medical aid at a quick time.
Most of the cities of Punjab is densely populated, and the conventional ambulance cannot reach the areas quickly which puts the lives of the patients in danger. The government will also be launching the bike ambulance service in other divisional headquarters of the province soon.
That's it from our side, drop your thoughts in the comments section below.