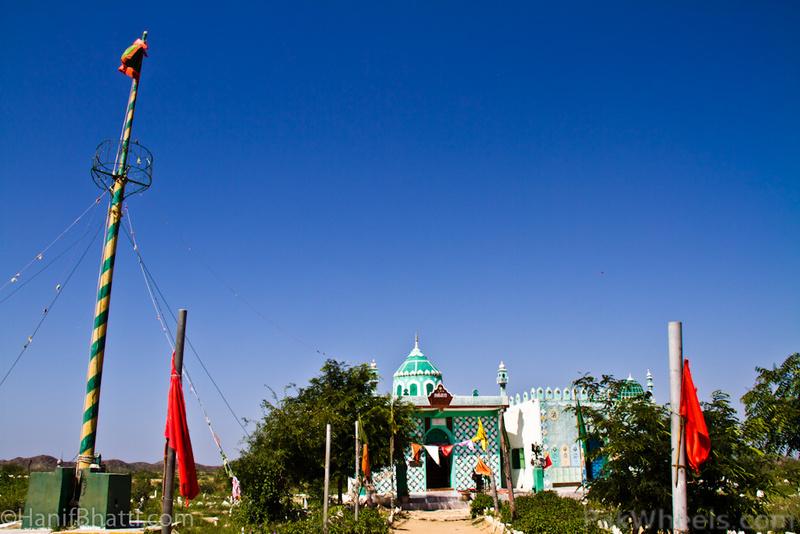 The expression for freedom – exploring what remains accessible of Balochistan: Sassi Punno tomb
For the residents of Lahore and Islamabad, especially the later ones, they have a lot of places that can be seen in a day's trip. To reach Murree for example takes as much time as it takes me to reach Sea View from my home but while Sea View is nothing compared to Murree, however both have been reported to be loosing their standards by frequent goers.
So me and my fellow Pakwheelers of Karachi decided to begin our exploration of Sindh and what remains accessible of Balochistan.
Since everyone in our group works and wasn't able to find few days off, so we planned to go see Makli, KalaKot Fort, Haleji and Bhambore followed with a two days trip to Karchat, Kirthar National Park and surrounding areas. Both the trips were so great that they gave new hopes and motivated us to explore more.
As majority of Sindh is left inaccessible due to the current floods, once the leader of our pack, Hanif Bhatti was done with his trips to the flood affected areas donating goods to the victims through the aid gathered by friends and family, we hit out to the see the Sassi Punnu tomb located in Balochistan just 80 KMS away from Karachi.
The tombs itself was nothing sensational and seemed like any other Mazaar in Pakistan. Also, the grave is empty however it is placed where according to the myth, exactly at the spot where Sassi Punno disappeared or pulled underground.
If west has their Romeo and Juliet, we have seven tragic love stories, Sassi Punnu is one of them. Truth be told I didn't believed at the myth told to us by the tomb caretakers however, those 160 KMS of our journey towards and beyond showed us the spell bounding beauty of Balochistan, and this was just the beginning of an endless beauty spread out all over the province but left in shambles because of the trigger happy gunmen.