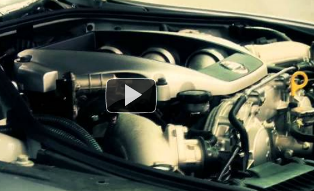 How Nissan Transfers GT-R Tech to Juke-R
Many automakers especially the Germans, have one crazy performance division whose job is to make the slowest family saloon cars – the fastest amongst their rivals. The idea has been greatly appreciated by motoring enthusiasts as that gives family guys the ability to crawl with all their family and hoon after they've dropped them off.
But none of these automakers share the details of how the transformation of an ordinary saloon car into a track monster. Fortunately, Nissan is quite eccentric and therefore have made quite a lovely video how the technology from the GT-R is transferred to the new upcoming Juke-R.
The engineers had to a lot as the four-wheel drive system had to be shortened in order to make it fit into the shorter wheelbase of the Juke. This also has to take control of the torque vectoring that is provided in order to best deliver the power to the road. Something highly reminiscent of the Group B rally, Nissan does know what the car enthusiasts really want.
The project is expected to be up and running next month, just in time for a debut at the 2011 Tokyo Motor Show. The third video will show us how they actually start building the car, and we can't wait for it to be released.