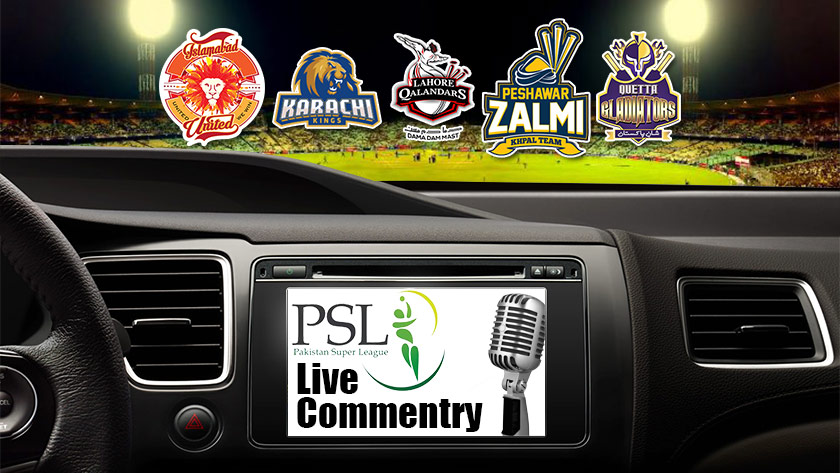 Pakistan Super League is about to start, and it has taken hold of every young and old, man, woman and child, lately. There is excitement in people belonging to all sorts of walks of life. PSL teams have started to reach their destination in UAE to get ready to play the tournament.
The first match will be between Islamabad United and Quetta Gladiators teams tomorrow. That is 4th February 2016. There are matches almost every day with only four days off in between the timetable. Some days, it happens to be two matches in a day as well. This is all getting really excited, and you can expect some fantastic T20 matches in these days to come.
Recommended Reading: Five Famous PSL 2016 Cricketers And Their Luxury Rides
The matches will be shown on all three major sports channels, PTV Sports, GEO Super and Ten Sports. Also, there will be a live screening of the matches on YouTube as well. Hopefully, this live streaming will be without TV adverts, and you can actually enjoy the matches with constant annoyance.
But what if you are on the road and want to keep getting the updates about the matches? Your best bet is to tune into the radio stations that will be transmitting the live commentary of the matches. There are both city and nationwide radio stations that play the cricket transmission during the matches.
Also Read: PSL Fever Leading Youth To Street Cricket, Posing A Great Danger As A Result

But for PSL 2016, Hum FM 106.2 has bought the exclusive rights of the live transmission. You can catch the live action from Sharjah and Dubai on 106.2 airwaves. Hum FM 106.2 will be airing the radio commentary of Pakistan Super League matches live from Dubai and Sharjah. Residents of Pakistan, UAE and England, will be able to enjoy the live running commentary as it happens. The panel of commentators includes Eric Gowder, Tariq Saeed, Haroon Rashid and Aqeel Samar. So if you are stuck in traffic or on your way to home after office, you can be assured you will not miss any action.
Let's hope there are more Pakistan Super League like events in the future as well, engaging the youth of the nation in healthy activities.