If you happen to own a Xbox One console, a copy of Forza Motorsport 6, a Xbox Live membership and are residents of one of the supported countries then we have some great news because you are eligible to win a brand new Ford Focus RS straight from the producers of what is arguably of the best racing simulators of all time sponsored by Ford themselves. Starting from 8th August registrations open for the biggest Forza racing championship ever hosted by Forza. The championship will consist of two series open and elite that will consist of 4 weeks of cup series races , however if you want to have a chance at winning the Focus RS you'll have to compete in the elite series.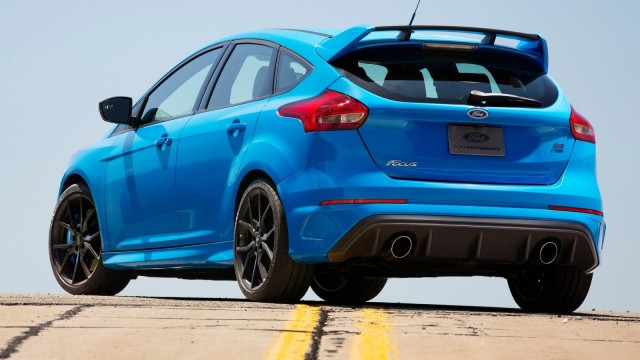 Registration is open to anyone who wants to enter but in order to stay in the championship you will have to place in the top 128 during one of the three qualifying weeks, After that players must place in the top Sixteen in each week's series cup and in the top four for each weeks showdown event. The grand finale event will take place on September 4th where the winner of the 2017 Ford Focus RS will be determined. However that isn't the only prize up for grabs, other prizes include a copy of the upcoming Forza Game, Forza Horizon 3 Ultimate Edition, A 2TB Xbox One S Console, a Forza branded Xbox Elite controller among other Forza Accessories while all participants will be able to win the Forza Motorsport 6 downloadable unicorn car the Ford Escort 1600.
During the finale week of the championship each of the remaining participants will receive a copy of  Forza Horizon 3 Ultimate Edition. 3rd place will take home US$10,000, a Logitech G920 racing wheel and a 2TB Xbox One S console. 2nd place receives US$ 20,000 a Logitech G920 racing wheel and a 2TB Xbox One S console. While first place wins US$ 5,000, a Logitech G920 racing wheel, a 2TB Xbox One S console and a brand new 2017 Ford Focus RS. So if you are eligible to enter you better start practicing on that racing line of yours, if you want more information about the championship hit the link listed below.
Forza Championship Information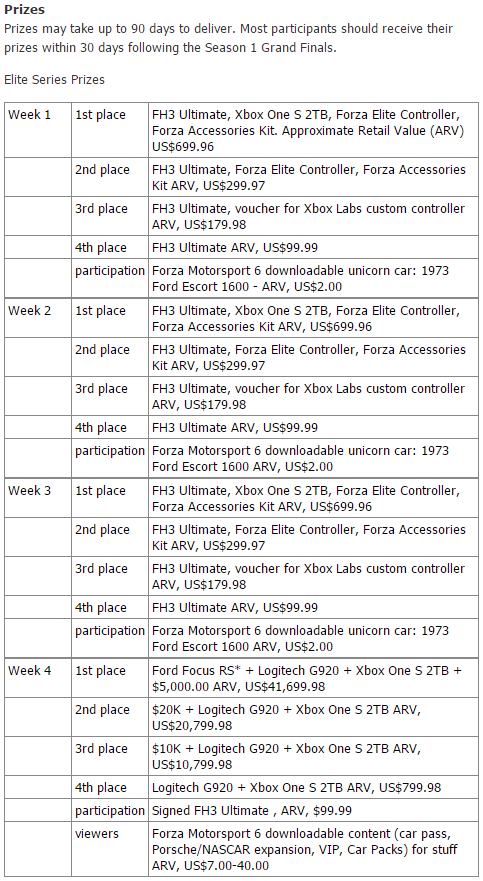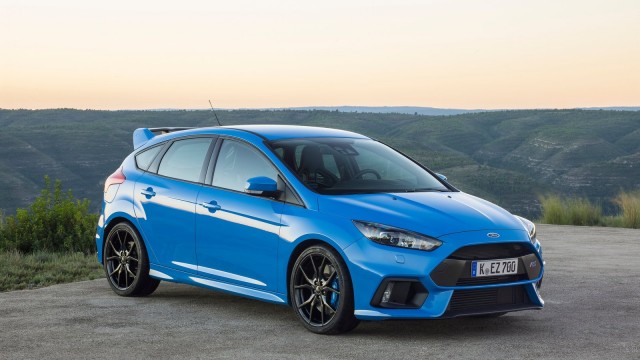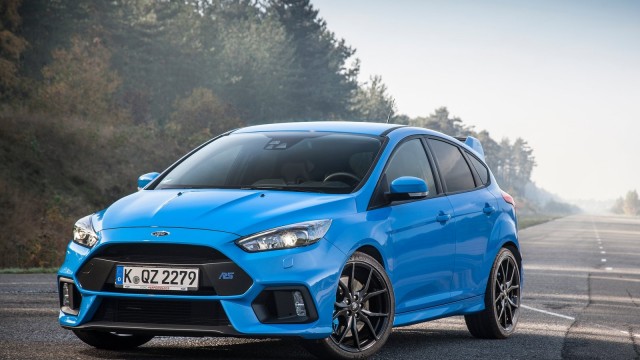 Source: AutoBlog