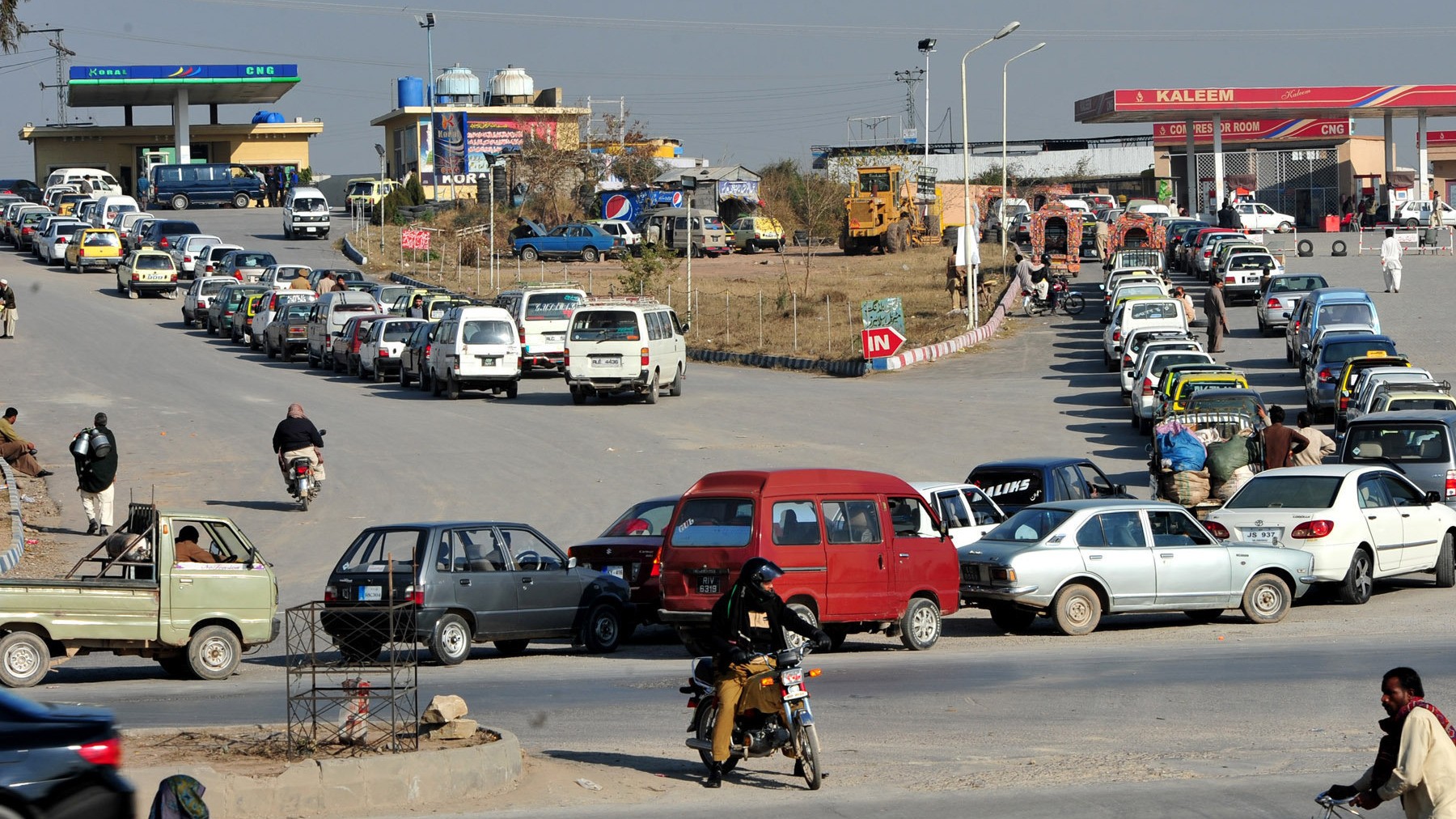 The Sindh chapter of All-Pakistan CNG Association threatened to go on a province-wide strike after having an altercation with the deputy director OGRA for Karachi, Altaf Shah. The association has now withdrawn its call to strike after Oil and Gas Regulatory Authority agreed to listen to CNG association's concerns.
The members of the association will be having another round of talks with OGRA representatives on the 16th of August 2016. The CNG Association will be submitting an application to the chairman OGRA in Karachi regarding setting the prices of CNG themselves. The association also wants to sell the fuel in liters instead of kilograms put in place by the regulator.
Also Read: CNG Stations in Sindh go on Strike!
The former chairman of the CNG association, Ghiyas Paracha, told the press that the CNG station owners would abide by the ruling whether it comes in favor of the association or against them.
The CNG station owners in Punjab are selling the gas by the liter. Currently, the rate of the natural gas in Punjab is around Rs48 per liter. The CNG stations in Sindh are allowed to sell the gas for only four days in a week whereas the CNG is being sold 24/7 in many parts of the Punjab province.
Sui Southern Gas Company has also released the schedule for the sale of the gas in Sindh. According to the new schedule, the CNG stations across the province will remain closed on Mondays, Wednesdays and Fridays for 24 hours starting from 8 in the morning.
Although Ghiyas Paracha has assured that the association will listen to what OGRA has to say and will be following the ruling, there are voices among the association that are not so compliant and are threatening with more strikes.