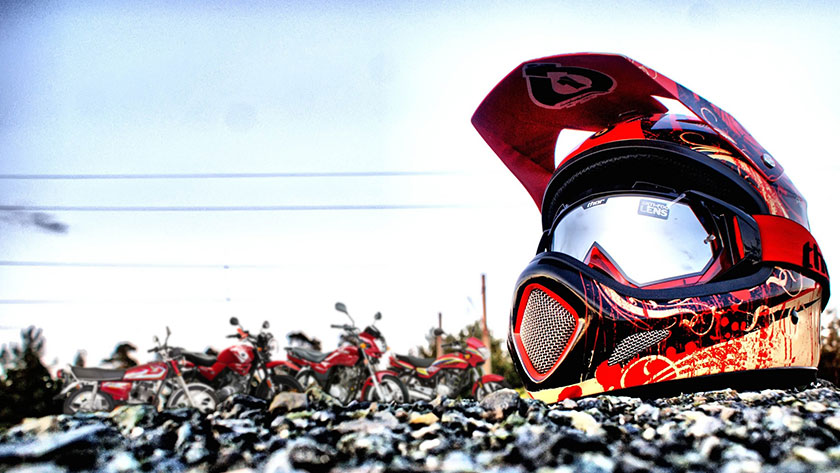 Top 4 125cc Motorcycles that you can buy in Pakistan
Lately, we have been talking a bit more about the bike and generally bikes in Pakistan here on our blog. They are a big part of our auto industry, and it's only fair we include them in our discussion here on the blog as well. Millions of Pakistanis rely on their trustee two-wheelers daily to get them to work, or earn a living using the bike as a primary means of transportation. Cities like Karachi where there is almost negligible public transportation, a cheap two-wheeler is almost like a lifeline.
Also Read: Here Are 5 New Motorcycles in Pakistan That You Can Buy in Rs1-1.5 Lacs
Although you can buy a bunch of 70cc bikes in Pakistan nowadays thanks to China and Chinese parts. But for this particular blog, we will have a look at four 125cc motorcycles you can buy in Pakistan nowadays.
We are going with the king of bikes first here. I know many would disagree with this statement but let's be honest, for many folks, a 125 Honda was a stuff of dreams when we were kids. Yes, the bike is literally decades old and other than changing 'tanky taapay' designs, there hasn't been much that has changed. But it's a tried and tested bike, and it works every time. A brand new CG125 will set you back for PKR 106,000. You get an air-cooled 125cc engine and a 4-speed transmission, a 9.2-liter petrol tank, and a kick start. The bike is tough as nails although the build quality has suffered significantly lately. The bike makes 11 HP and weighs only 99 kg. The dimensions of Honda CG125 are 1911 x 732 x 1016 mm.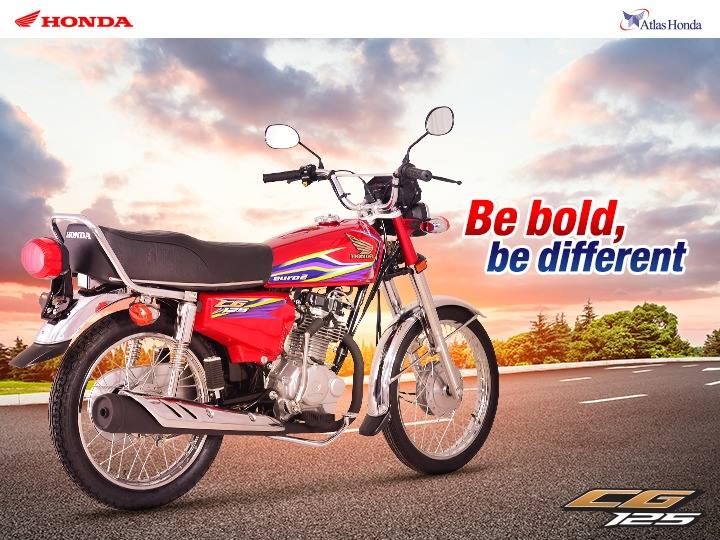 The second 125cc in the list is Yamaha YBR 125. Yamaha Japan launched the sporty looking 125cc YBR just last year. And the bike has done fairly well for a new entrant. In last fiscal year, the Yamaha sold almost as many bikes as Suzuki did. And that's commendable considering Suzuki has been in the market for ages and has far more bikes in its line than Yamaha. It's a new bike so technology wise, it's superior to the Honda CG125. But how will it do in the long run, that has yet to be seen. YBR is available in both regular and off road version. A brand new YBR 125 is priced at PKR 129,900, and YBR 125G is for PKR 133,900. YBR 125 also has an air-cooled 124cc coupled to a 5-speed gearbox, a 13-liter fuel tank, kick and electric start, alloy wheels and a front disk brake. The bike weighs 114 kg. YBR's body dimensions are 1,985 x 745 x 1,100 mm.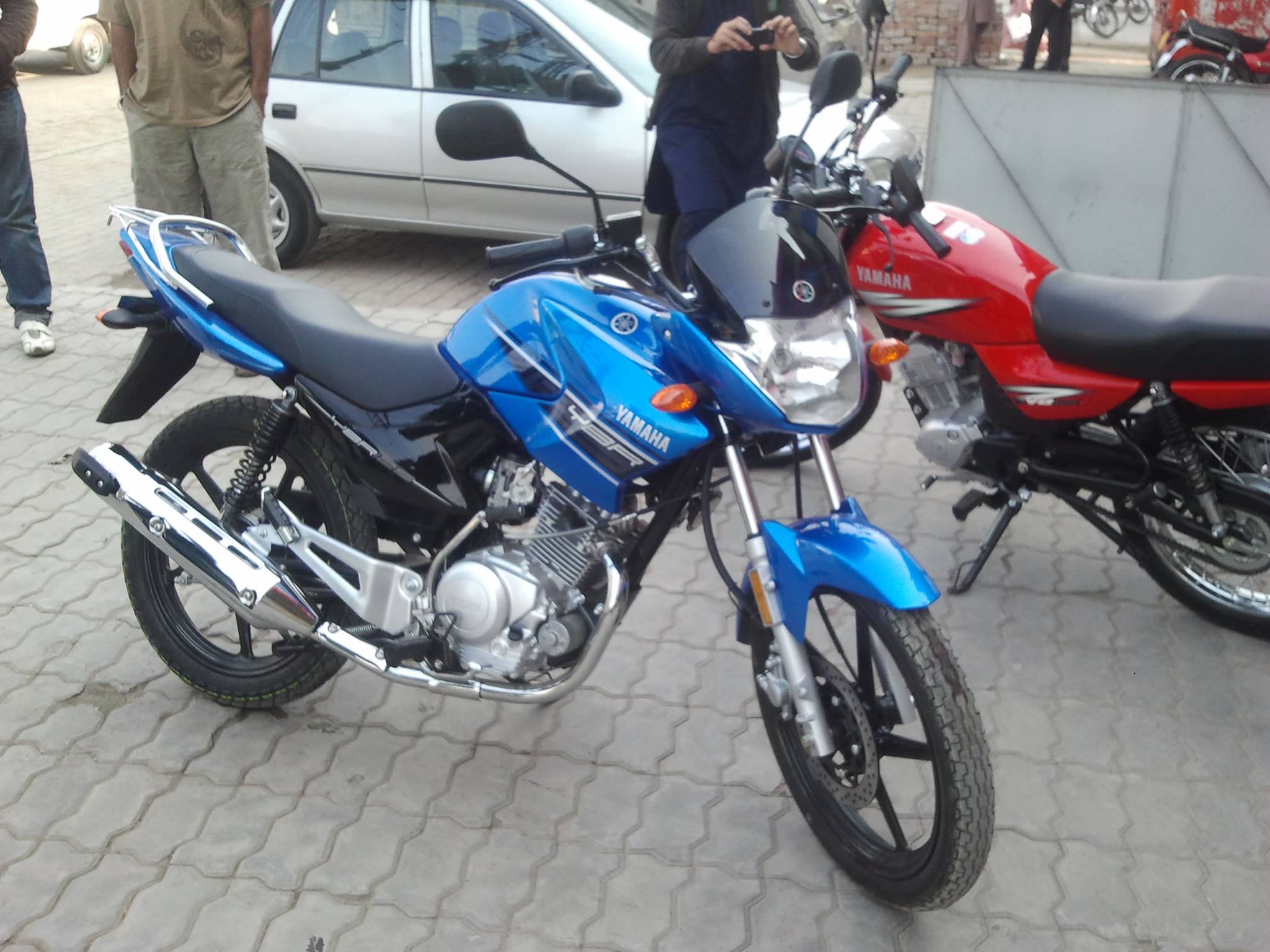 The third bike in the list is the Piaggio Storm-125 by Ravi and as the name suggests, the bike comes with a 125 cc engine. Piaggio is equipped with a 125 cc air-cooled motor mated to a 5-speed gearbox. It comes with an electric starter, incredible 16-litre fuel tank, and a front disk brake. Not many might know, but there is a small oil level window on the right side of the engine as well. The bike makes almost 11 HP and weighs 117 kg. The body dimensions of Storm-125 are 2010 x 770 x 1240 mm. You can get a Piaggio Storm-125 for PKR 112,000 brand new. Also, its an Italian bike, so the design language and the technology is quite different from regular Japanese bikes you get.
The reason why I am mentioning another Honda in the list is that because it's fairly different from Honda CG125. Honda makes another 125 cc bike, the Honda CG Dream, but other than the body panels, the bike feels the same as the CG125. Deluxe is longer, wider, and taller than the CG125 (2032 x 758 x 1097 mm VS 1911 x 732 x 1016 mm). The Deluxe comes with the similar 125cc engine you get in CG125 but instead of 4-speed, Deluxe comes with a 5-speed gearbox. Also, it has a bigger fuel tank, 12 litres, and has front disk brakes on the front. The bike makes similar power as the CG125 but weighs 112 kg. It is priced at PKR 125,500.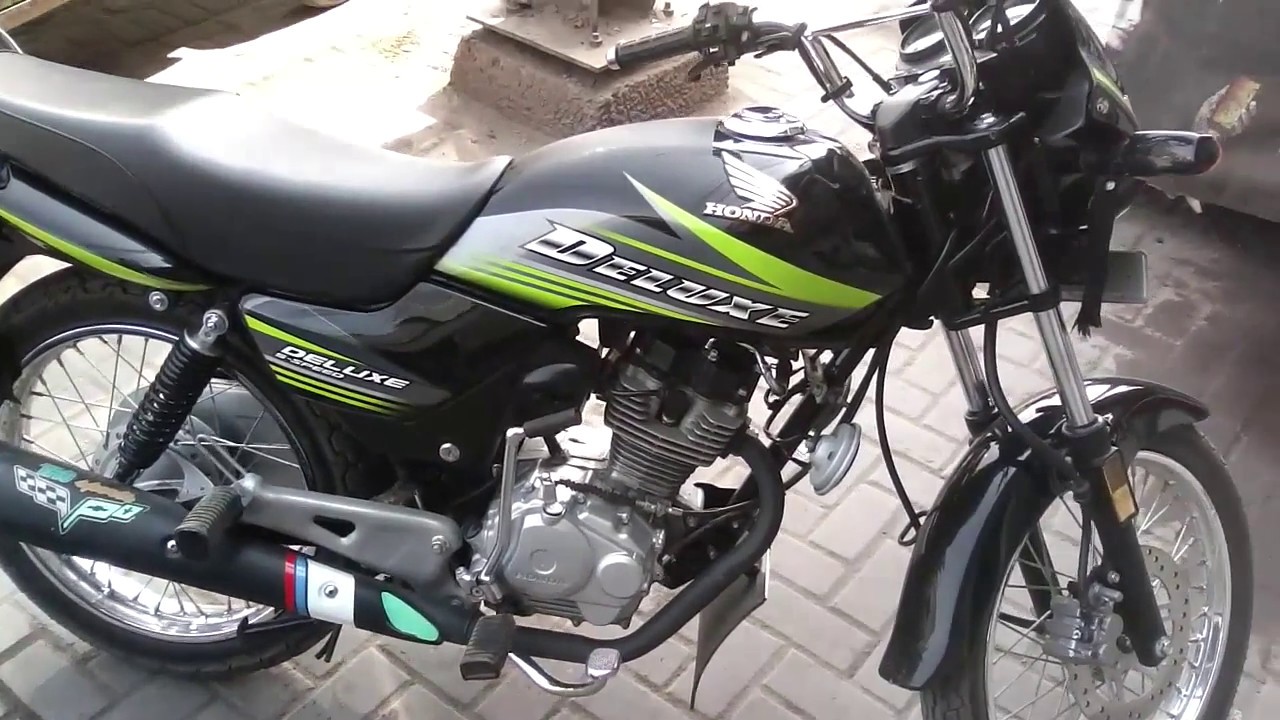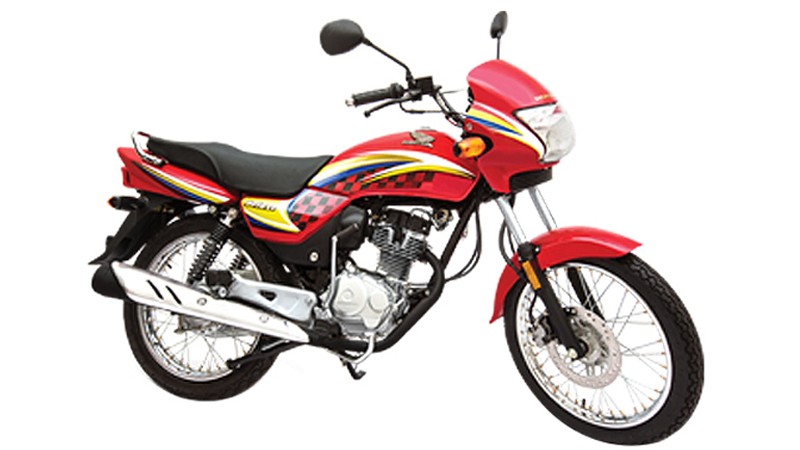 Other than that, there are several Chinese bikes rebadged with local names that you can buy for far less than what these bikes are for. Some of those are:
Chinese 125cc Bike Prices
| | |
| --- | --- |
| Chinese 125cc Motorcycles | Prices |
| | Rs72,000 |
| | Rs70,000 |
| | Rs70,000 |
| | Rs66,000 |
All these bikes can be categorized at a Honda CG125 replicas. So their dimensions, specs, and power are pretty much the same. However, arguably some of these might be a little lighter in weight.
The purpose of the blog was not only to inform the new potential bike buyers about the available options but also bring most of the relevant specs related information at one place. If we have missed something or a bike that you think was worth a mention, please let us know in the comments section below.