Motorcycles are a big part of Pakistani auto industry. Last year a record number of motorcycles were sold in the 12 months of the fiscal year 2015-16. PAMA reported sales of 1,358,643 units of motorbikes in Pakistan. In the same 12 month duration of the previous fiscal year (2014-15), 1,132,887 units of bikes were sold. That is an increase of almost 20pc (19.9%). Motorcycles are just as important an automobile just as cars. Millions of people throughout the country use bikes every day to commute to their work or use them to make a living.
Also Read: Sales of Motorcycles in Pakistan up by 20pc at the End of FY2015-16
For Sale on Pakwheels: Motorcycle
Also, considering how horrible the traffic in almost every big of Pakistan has become, riding a bike to do your daily household chores, even if you own a car, makes sense. No one likes to get stuck in the traffic, and people sitting in their cars stuck in traffic hate it when bikers whizz pass them. A bike will make its way no matter what. Besides, bikes are far cheaper to run and maintain than a car, even if it's an 800cc hatchback.
Although there are many cheaper 70cc bikes that you can find under 50,000 PKR but for this blog, we will be looking at locally made motorbikes that have a little more power than a 70cc bike. So here are five bikes you can buy in Pakistan that are above 100cc and fall between 100,000 to 150,000 PKR price range.
You cannot go wrong with a Honda CG125. As the name suggests, it comes with a 125cc engine. The engine is as old as the invention of the wheel, but it is tough as nails. The air-cooled 125cc engine is mated to a 4-speed transmission. Honda launched CG125 back in the mid-1970s. The front rim was also changed in 2007 to allow a bigger front drum. The bike comes with a 9-liter petrol tank and is a kick-start. A brand new CG125 will set you back for PKR 104,500. Although the international version of CG saw some drastic design and technological changes, our locally make CG is pretty much the same. Other than changing fuel tank design, there are a very few functional changes. The bike first moved from point to CDI, and later it was modified to be Euro II compliant.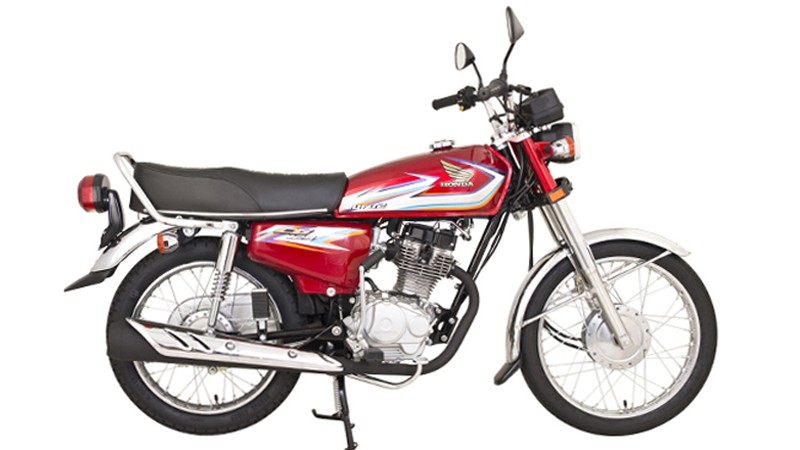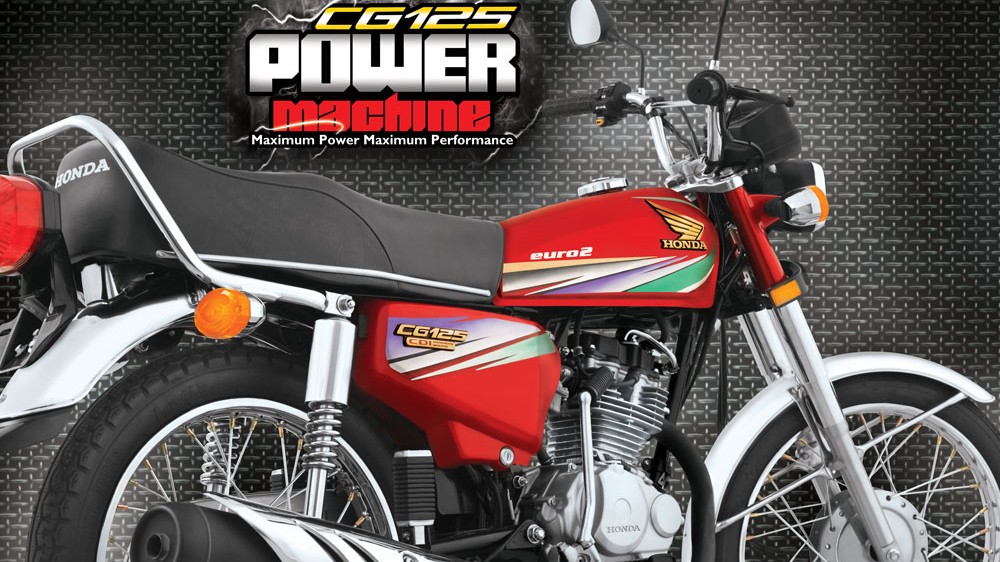 Deluxe is a relatively newer bike but is very much related to the original CG125. It is a little taller and a little longer than the original bike. Honda Deluxe is the most expensive regular bike in Honda's standard motorcycle product line. It is priced at PKR 124,500, Rs20,000 more than the regular CG125. There is 150cc Honda CBR 150R, but it is way out of the budget and belongs to a different segment. With the Deluxe, as the name suggests, Atlas Honda wanted to offer a relatively premium product. The bike comes with a 12-liter fuel tank, a kick-start, and front disk brakes. Initially, it had a 4-speed gearbox but later Honda upgraded the bike to a 5-speed.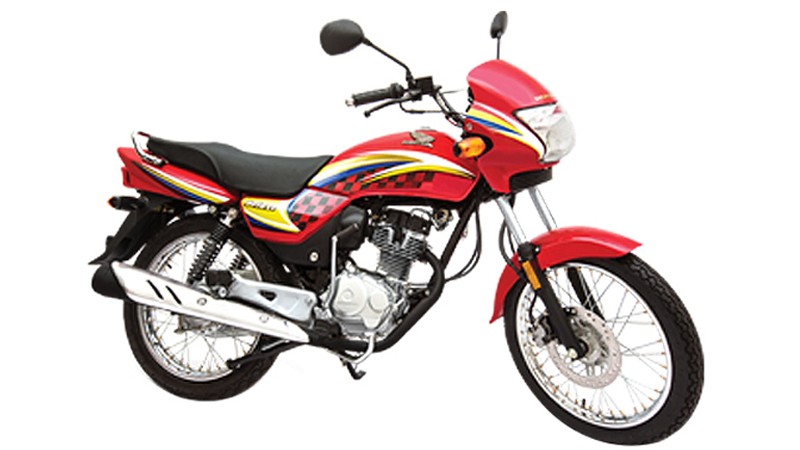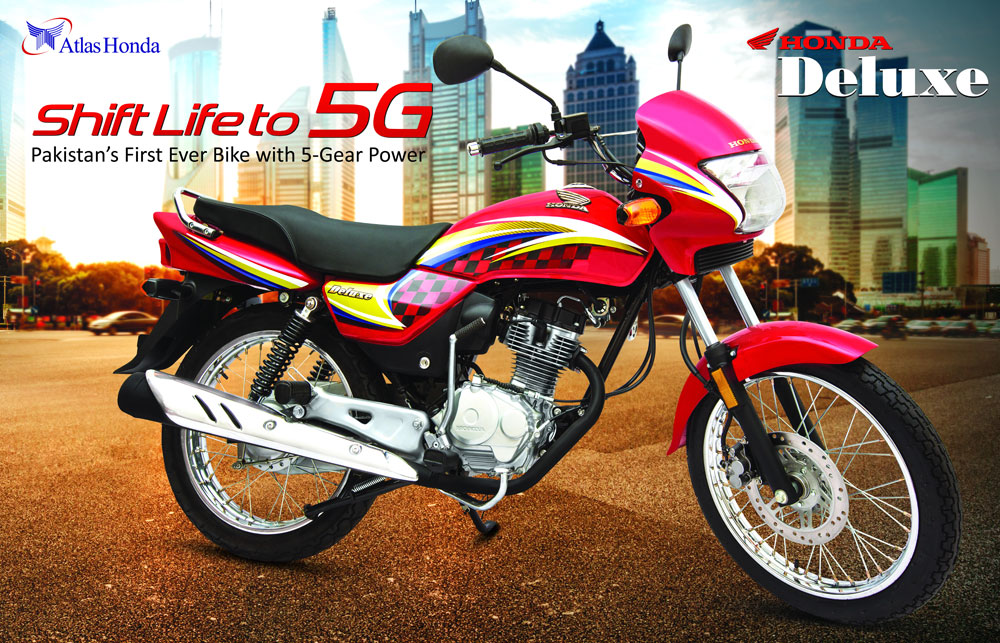 Yamaha Japan had to jump through some serious hoops to be able to produce bikes in Pakistan. The company had been trying to get all the NOCs and government authorizations for 5-years and only when the government changed, the current Finance Minister Ishaq Dar personally made sure that the bike company got the necessary approvals to make motorcycles here. Hence the launch of Yamaha YBR 125. YBR essentially shock the stagnant motorcycle market of Pakistan. It's a little different looking that the regular Hondas and Suzukis you see on the road, and it was a pleasant surprise for many. The bike has a sport bike look, and although many liked its overall shape, many had concerns over its capability to be used as a standard 'family' bike. Later Yamaha also launched an off-road YBR-G version as well. YBR125 comes with an air-cooled 125cc modern engine that is mated to a 5-speed gearbox. The bike has a 13-liter fuel tank, front disk brakes, alloy wheels, and kick and electric self-start. All of these goodies will cost you PKR 129,400 for a brand new YBR 125 and PKR 132,400 for YBR 125G.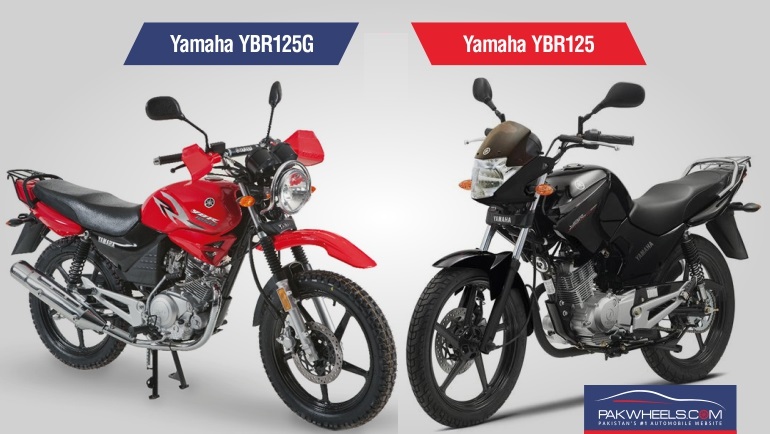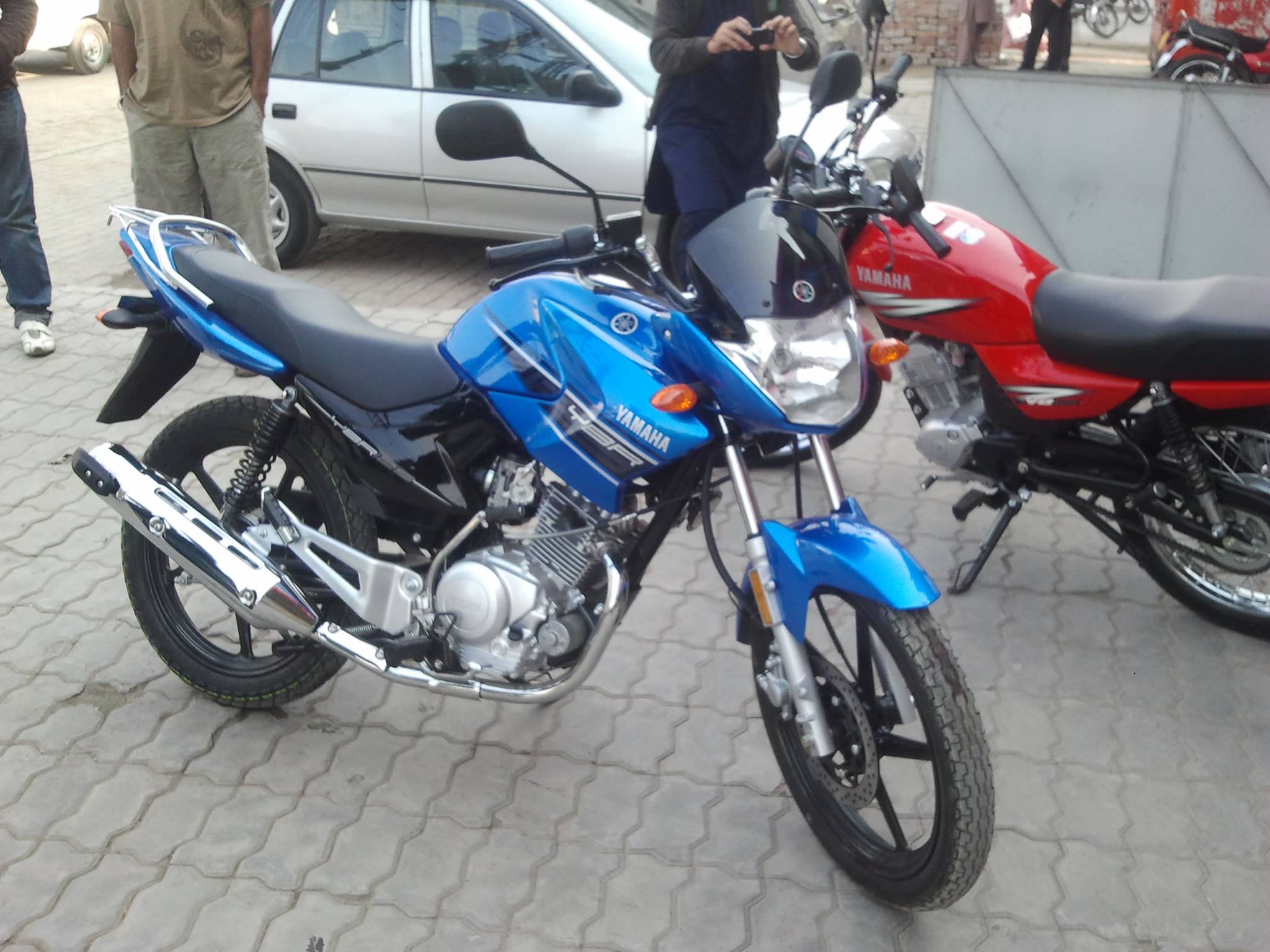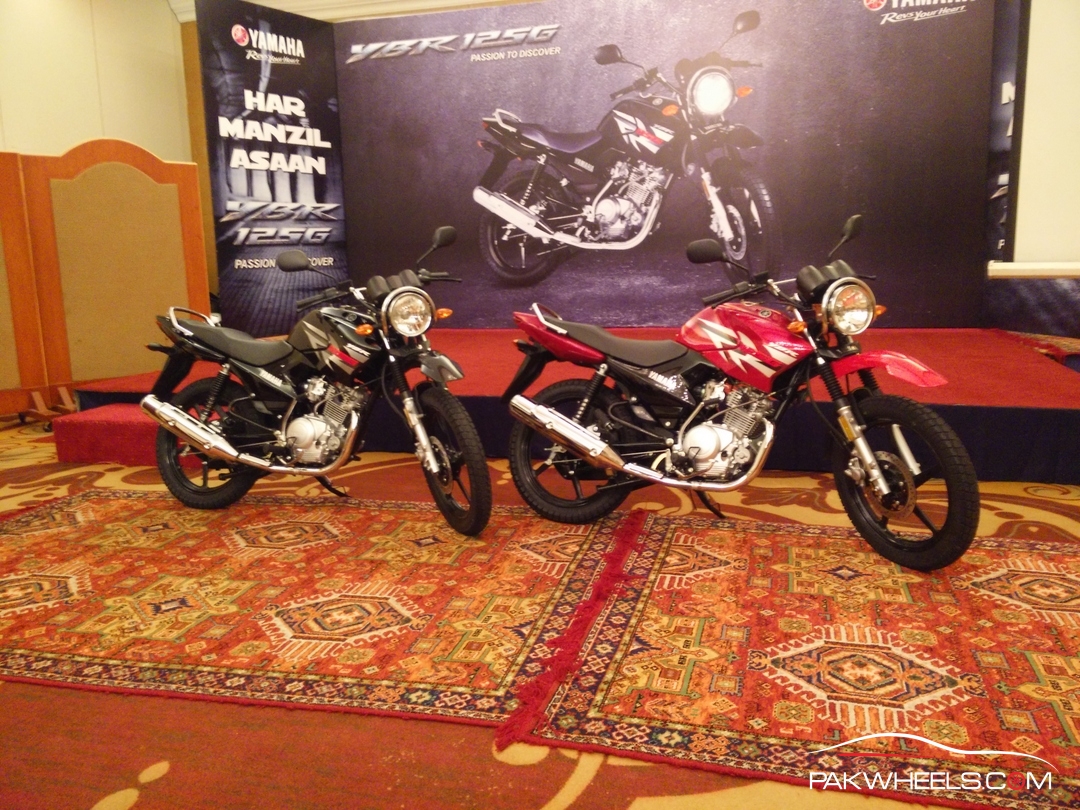 The Suzuki GS150 is the only 150cc bike in this list. It is also the 150cc bike that had been consistently being marketed and sold by any automaker. There are other 150cc bikes but either they are very expensive, like the Honda CBR 150R or they are not sold with full after sales support and consistency like the Road Price Wego. For most Pakistanis who are into touring, the GS150 is their first choice. Its cheap, its sturdy, its reliable and most importantly, its comfortable compared to other locally produced bikes. The Suzuki GS150 comes with a 150cc air cooled engine mated to a 5-speed gearbox. It has both kick and electric start. Also, the bike has a 12-liter petrol tank. This 150cc Suzuki will cost you PKR 133,500 for a new bike. There are rumors that Pak Suzuki is planning to launch an updated GS150 with alloy wheels and disk brakes, but it's not clear when it will be launched.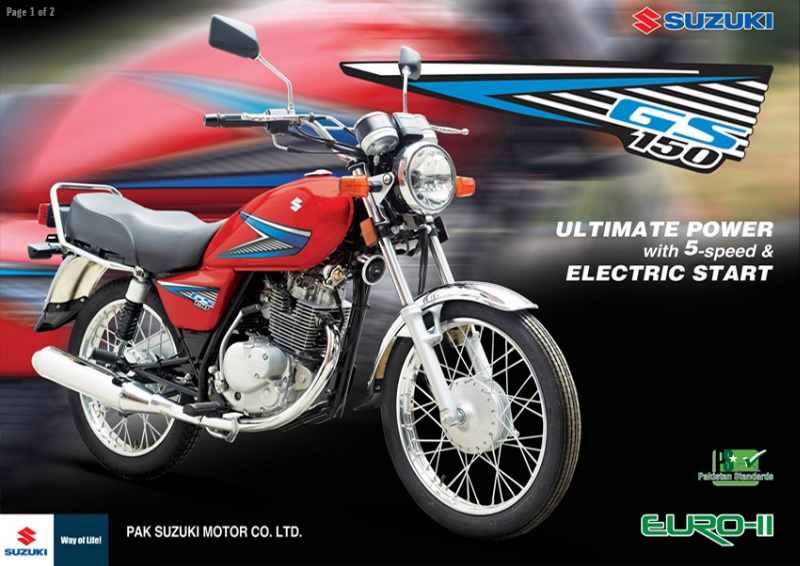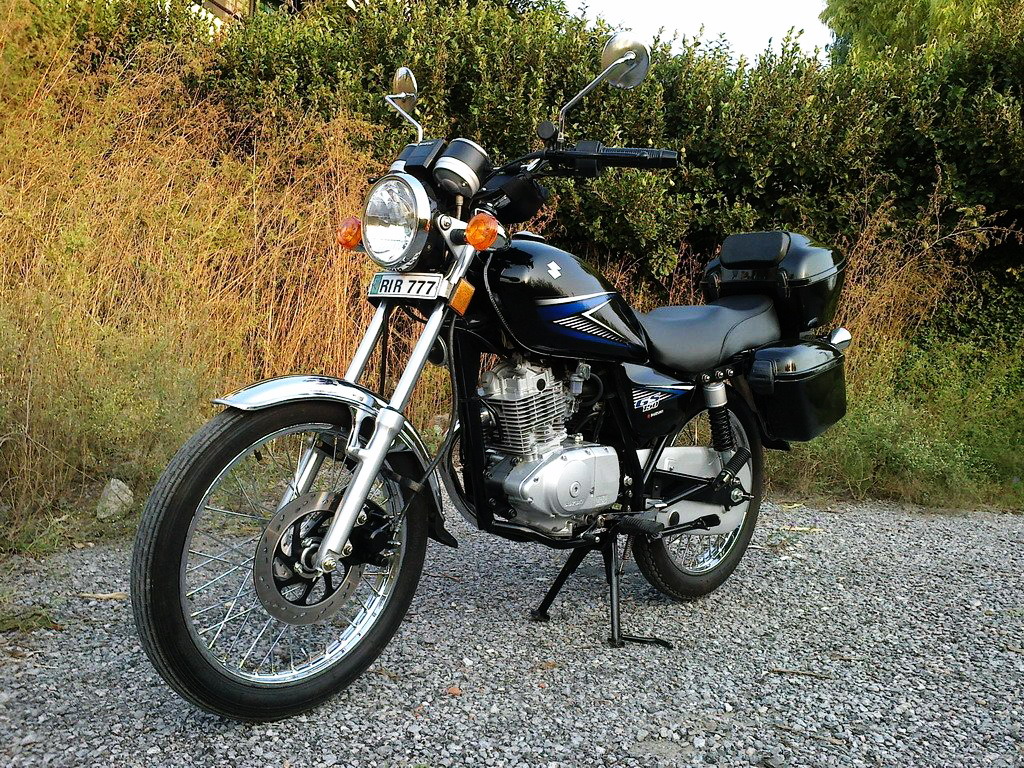 Suzuki launched its GD series bikes to offer something other than the GS150 bike in the 100 to 150cc category. Suzuki doesn't offer a 125cc bike. Suzuki GD100 is relatively newer in technology than most other bikes in the same category except the YBR. The 110S is the sportier version of the regular GD110. It comes with alloy wheels and a front headlight cover (head cowl). The GD110S also has electric self-starter along with a kick whereas the GD110 only has a kick. The GD110S was launched as an update back in late-2014. The bike comes with an 113cc air-cooled engine mated to a 4-speed gearbox with a gear indicator and has a 9-liter fuel tank. The GD100 is priced at PKR 119,000, and the GD110S is priced at PKR 131,000 for a new bike.
So these are five bikes you can buy in 1 to 1.5 lac rupees in Pakistan nowadays. Let us know what you think in the comments section below.