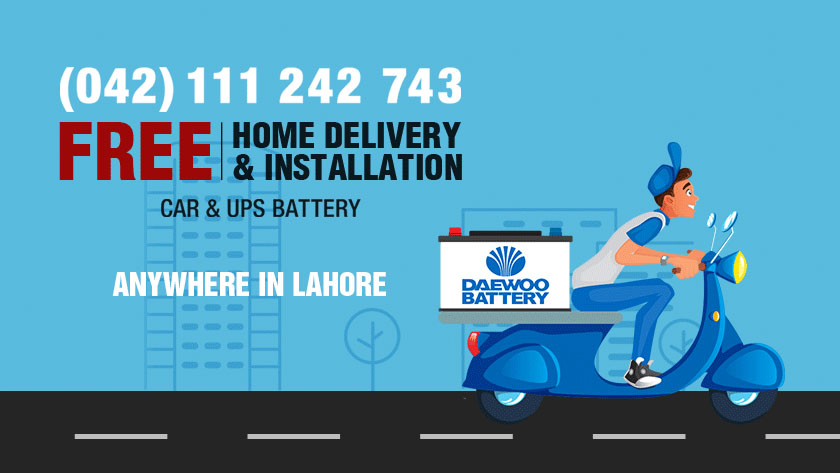 Get free delivery & installation of Daewoo battery anywhere in Lahore
Daewoo Battery, the manufacturer of lead-acid batteries in Pakistan, has introduced a complete range of 100% maintenance-free batteries for automotive usage and specialized deep cycle batteries for UPS and Solar system.
With the idea of making the battery buying experience hassle free, Daewoo battery has recently launched free home delivery & free installation service. Now, get your Daewoo battery delivered & installed at your home or on the road and that too free of cost. Yes, you read that right! And this service is available all over Lahore.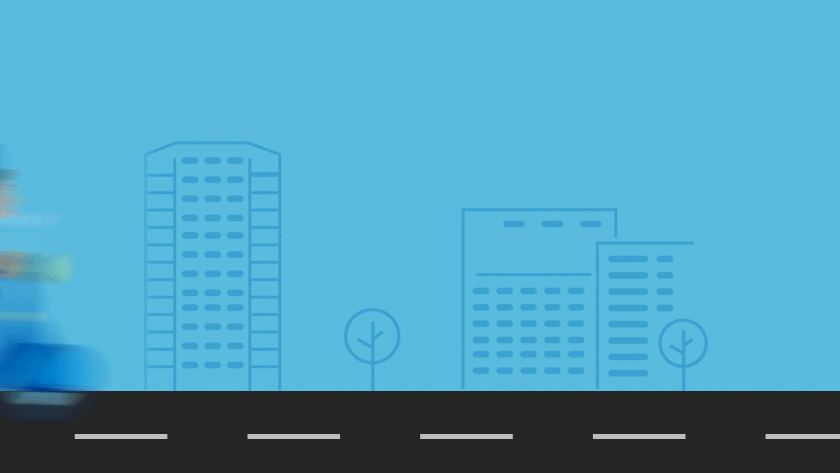 You can get Daewoo Battery with 1-year free replacement warranty delivered at your doorstep within just 3 hours of order placement from 10 AM to 10 PM. The order can be placed by calling their helpline (042 111242743), and the payment can be made easily through cash on delivery once your battery is delivered and installed.
Moreover, you can get the order receipt through their app or e-mail address that you'll provide, and the status of your order can also be tracked through the app.
Download Daewoo Battery App Here!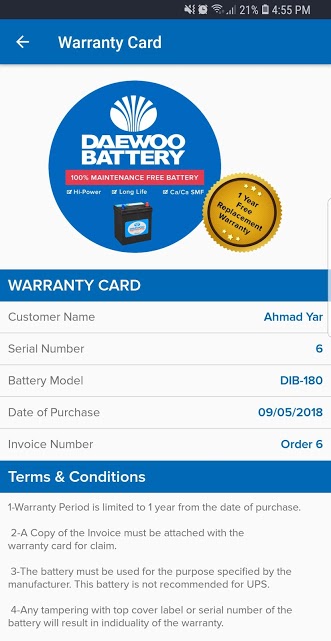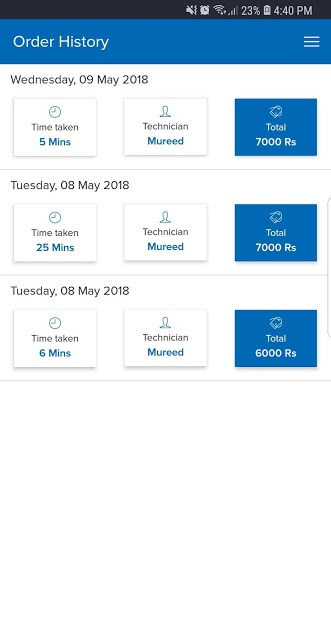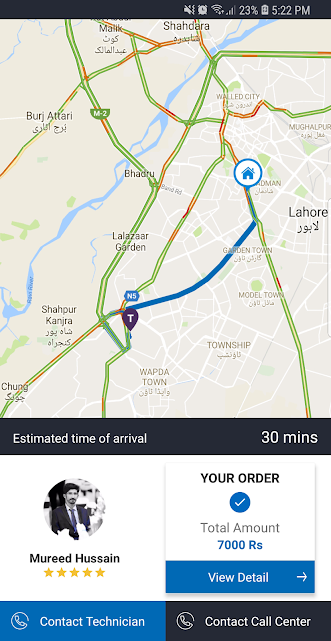 100% maintenance-free battery for vehicles comes filled with a good quality electrolyte that needs no refilling or rechecking throughout battery's lifespan. Apart from this, it also comes with the highest Cold Cranking Amperage (CCA) to work perfectly in extremely cold weather. It is a completely ready-to-use battery, which means it's a plug and play kind that comes charged from the factory, saving you a lot of time as you don't have to wait for charging at battery retail outlet.
Apart from Automotive batteries, they are also offering specially designed batteries for UPS which work optimally in Pakistani environment. The special deep cycle technology for UPS is the low maintenance battery that is long lasting and provides you the longest backup time in comparison to an ordinary truck battery which is a misfit for UPS battery yet still widely used for domestic purposes. This specialized battery for UPS is also low maintenance thus implying less water top ups required.
Moreover, you can get the price of the old battery adjusted when you replace it with a new Daewoo Battery. So, if you're looking for a battery for UPS or your car, get it installed conveniently with no delivery and installation charges.
To place the order, dial now 042-111242743.
Disclaimer: Sponsored post.