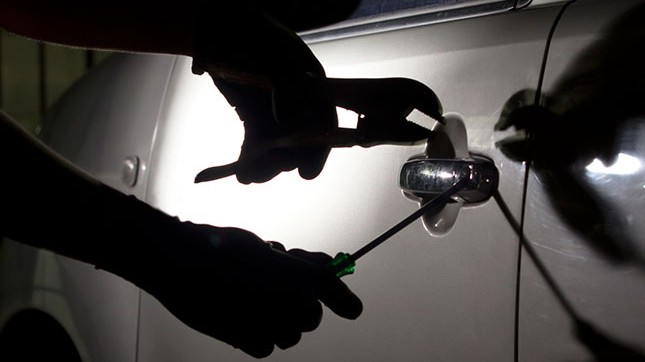 If you are a car owner, it is quite possible that your car or car of someone you know might has been stolen in some point or perhaps you yourself or someone you know got affected from the theft of monograms or side mirrors of the car. There are many criminal gangs operating all over Pakistan and every other day some new way of theft is discovered.
Being a car owner, I myself have been a victim of car theft but I was lucky that with timely action, the car was recovered. People in Pakistan go to extreme lengths to make their assets secure, especially the car. There are many insurance companies and tracking companies, hell if one talks about bank leased cars, it is mandatory to have both the insurance and the tracker.
With this ever increasing wave of car theft, sadly our car manufacturers and government are both sleeping on the issue making the public to suffer. We hear all sorts of proposals, but on ground, nothing seems to be happening. Government was going to introduce Radio Frequency Identification (RFID) incorporated number plates then there was a talk of non-detachable number plates too, however, something of that sort is yet to be implemented. Now, we are hearing that as per the proposed new Auto Policy, all manufacturers are legally bound to install immobilizers in all of their cars. Immobilizers have been the talk of the town since ages, but we only see them in a handful of locally manufactured cars and it is observed that if the car equipped with an immobilizer, it is more likely snatched at gunpoint.
How is a car stolen and how do thieves manage to get away with it? Well it's not rocket science, as I have observed it's very simple. A group of thieves identifies a target and observes him for a few days. His sleeping habits, his travel routes, his regular parking spots are identified. Finally, when all this is done, they cleanly open the car by removing the rear quarter panel glass and hot wire the car to start. After this, they remove the original number plates and put on another one and by doing this, they can cross all police checkpoints undetected. And even at times, the owner himself sometimes cannot detect his own vehicle.
When a car is successfully stolen, there are many ways to make use of it. Some cars are stripped for parts and sold out, some cars' chassis numbers are tempered so they can be sold in other province. In some cases, the stolen cars body is placed on a chassis of another car, which has clean documents, such as a car which was burned during a protest or something.
Majority of the stolen cars are never recovered. And even if they are recovered, there is no centralized data collecting system and these cars are used by police or rot away in impounds because owner does not know of its status.
The government and the automakers need to make collective efforts to contain and minimize this vehicle theft which has been increasing with each passing day. The first step should be to introduce immobilizers and VIN in all the locally manufactured cars so they are at least harder to steal for the thieves. Then the federal government should introduce some centralized database of these stolen cars, so the owners are at least updated on the status of these cars. If the government and automakers word together on this, I am pretty certain that they can curtail this issue to some extent.
What actions do you think the government and automakers should take to minimize the car thefts? Let us know in the comments.