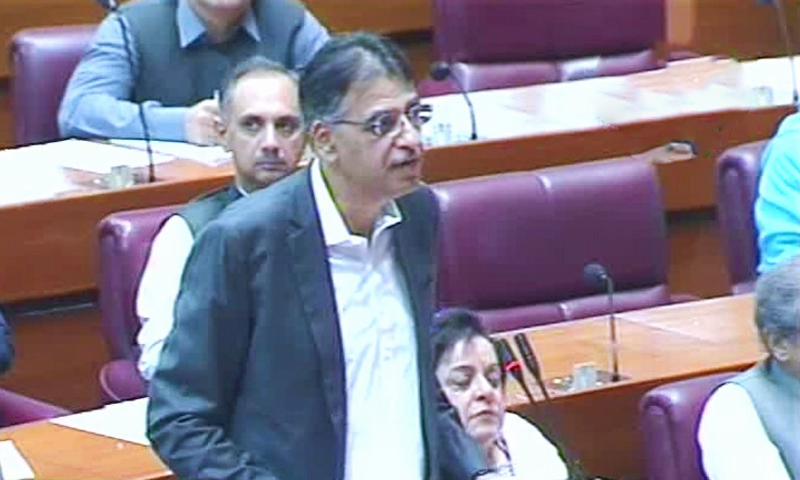 Once again, the government might impose the ban on non-filers and restrict them from purchasing cars and property, says Finance Minister.
On 18 September 2018, Finance Minister, Asad Umar, while presenting the amendments to the budget 2018-19, uplifted the ban on non-filers from purchasing cars and after that, the debate regarding its positive and negative aspects on the economy continued. Some argued that lifting the ban will bring positive changes to country's economy as the government will be able to generate more revenue, while some industry analyst lambasted this step and made the point that it is unfair to the people who are filers, also it will hinder government's efforts to make people filers.
Read Also: Non-filers can now purchase cars: Finance Minister
The Finance Minister, while speaking to the media said that the government is ready to reconsider its position on the non-filer issue. We don't have ego problem at all, genuine feedback will be entertained, he said.
Commenting on the issue, some of the new entrants said banning non-filers won't be an issue for them, however, on the other hand, some argued that ban on non-filers might damage the auto industry in the long run.
The ban on non-filers was imposed by the previous government in an aim to encourage people to become filers. The sales of local car makers dip, after the ban on non-filers except Toyota IMC. And as the ban has been lifted, industry experts are hoping that the local companies will regain the profit in sales.
Let's wait and see government's next plan of action on the non-filer issue. Until then, stay tuned to PakWheels.com for updates.