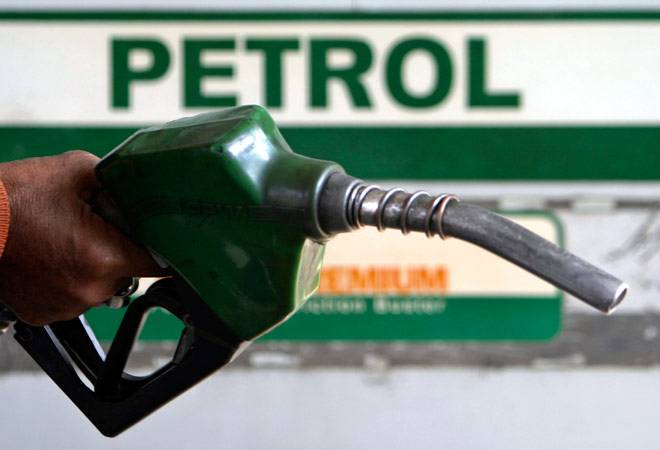 Federal Board of Revenue (FBR) is expected to lose PKR 60 billion in H1 of FY 2018-19 due to government slashing sales tax on petroleum products, reports a local media outlet.
In an aim to give relief to the people of the country, the government in August, September and October brought down the sales tax and bear the burden. The authority slashed sales tax on petrol by 30%, 22%and 63% in August, September and October 2018, respectively. It is highly expected that the government will face a sharp decline of 46% in oil revenue for the month of November as well.
Read Also: Petrol price goes up by 5 Rs to 97.83/litre
Aside from decreasing the sales tax on motor oil, the government increased sales tax on High-speed diesel by 9%, 0.44% and 7.5% for July, August and September 2018, respectively, however, in October year-on-year basis the government slashed it by 15.54% and in November by 39.56%.
Moreover, recently, the government from November 1st, 2018 has also bumped the prices of petroleum products in the country, which has irked the locals and transporters. The new prices are as follow:

Following is the notice sent by the Ministry of Finance: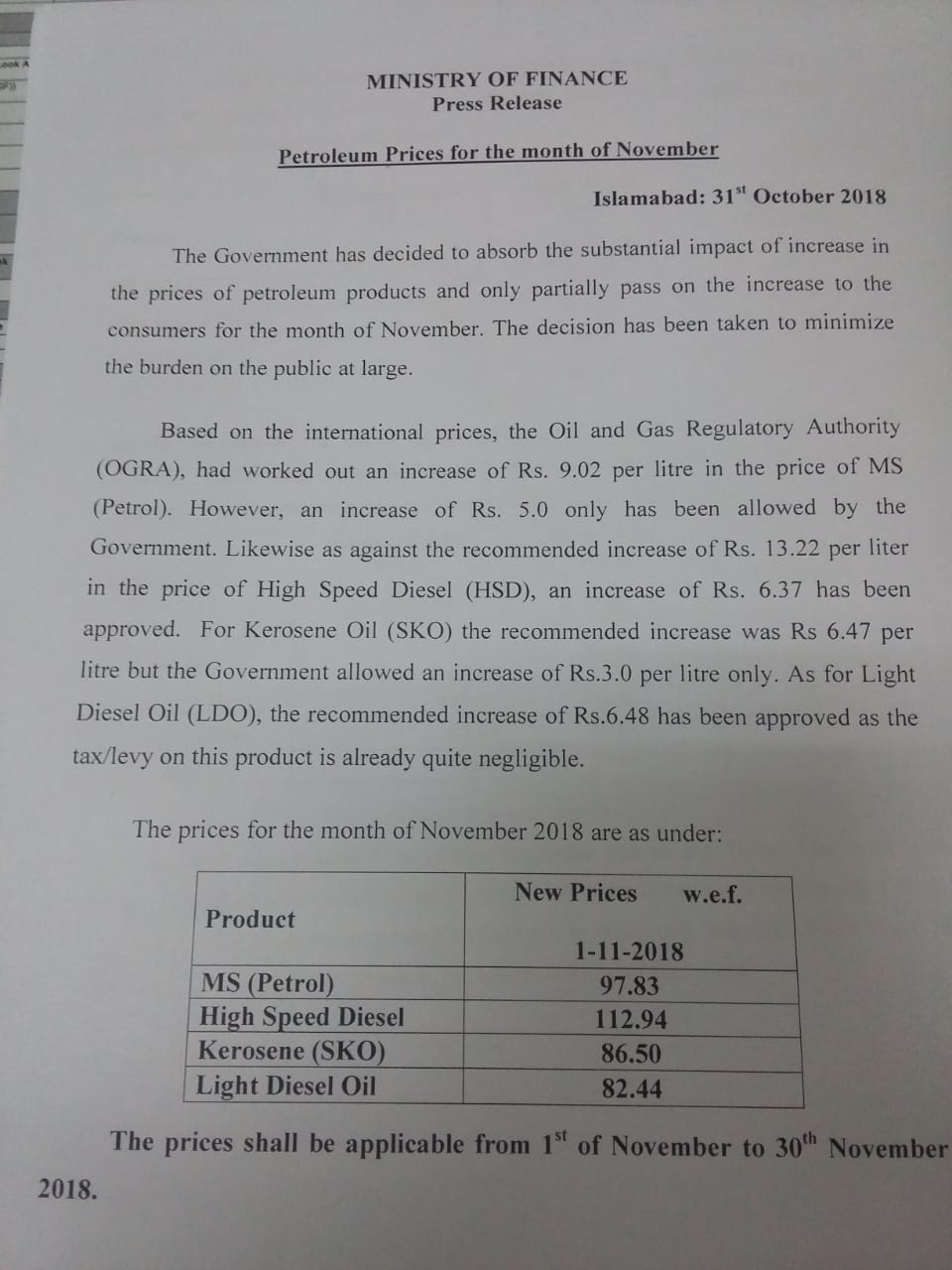 The government reduced taxes on petroleum products to maintain the prices and as of now, the General Sales Tax on diesel is 12% and 4.21% on petrol.
For the latest news and updates, stay tuned to PakWheels.com.