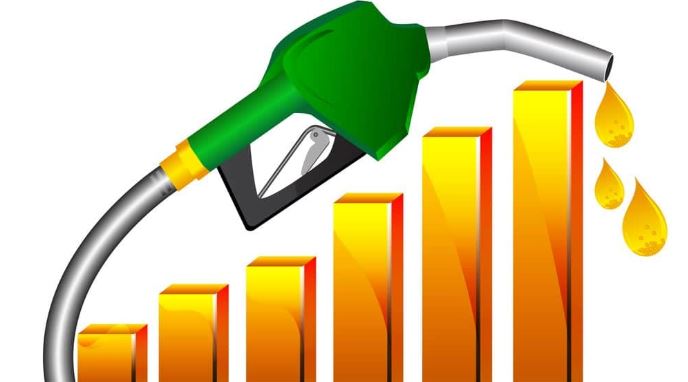 According to the notice released by the Ministry of Finance, the petrol price has gone up by 5 Rs per litre, which will come in effect from 1st November 2018.
In-line with the growing petroleum prices globally, the Oil and Gas Regulatory Authority (OGRA) proposed to increase 9.02 Rs per litre, however, the government only passed the increase of 5 Rs per litre. Similarly, for High-Speed Diesel, OGRA proposed 13.22 per litre, but only 6.37 Rs have been approved by the government.

Read More: CNG prices surge by PKR 22
The increased prices will be applicable from 1st November to 30th November 2018.
Following is the notice with the revised prices of petroleum products for November, sent by the Ministry of Finance: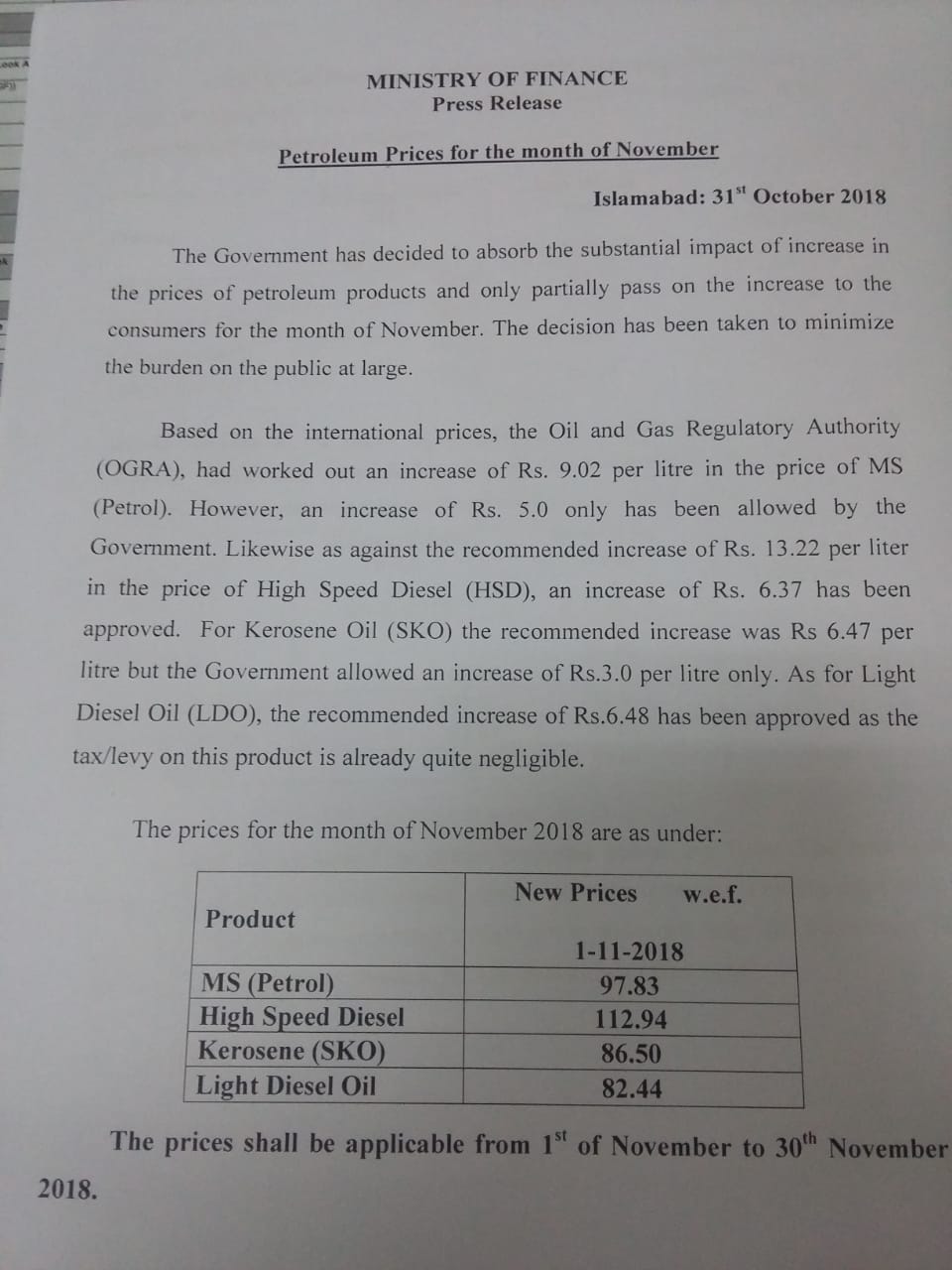 The government reduced taxes on petroleum products to maintain the prices and as of now, the General Sales Tax on diesel is 17.5% and 4.50% on petrol.
For the latest news and updates, stay tuned to PakWheels.com.