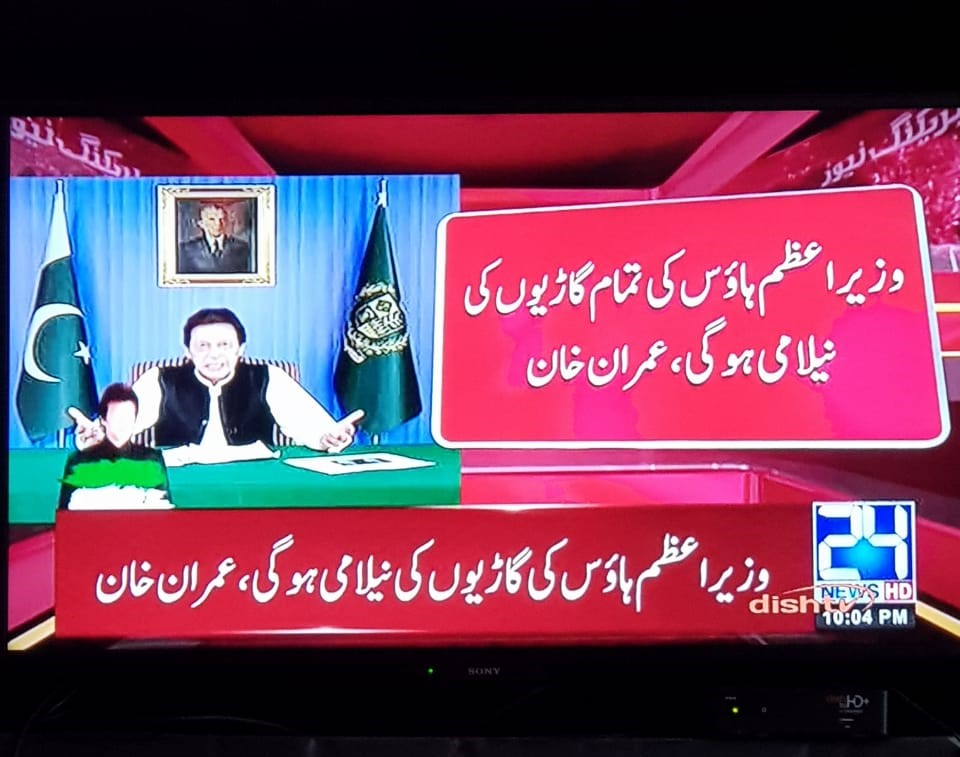 The Government of Pakistan has recently announced 17th September 2018 as the official date for the auction of  Prime Minister vehicles.
The auction of these cars will take place at the Prime Minister House in Islamabad, on Monday the 17th of September at 10:00 AM.
In order to observe strict austerity measures, while addressing to the nation on 19th August 2018, Prime Minister Imran Khan announced the auction of the highly expensive bulletproof cars that are the part of PM House fleet of cars. According to him, there are 80 vehicles for the use of Prime Minister and other senior ministers, out of which 33 are bulletproof and cost about 50 million rupees each.
Read More: The truth behind the import of 6 Mercedes S600 Maybach(s)
The money generated from the auction of these high-end protected and non-protected cars will be used for the public's welfare.
Here's the list of first 33 vehicles that are up for auction: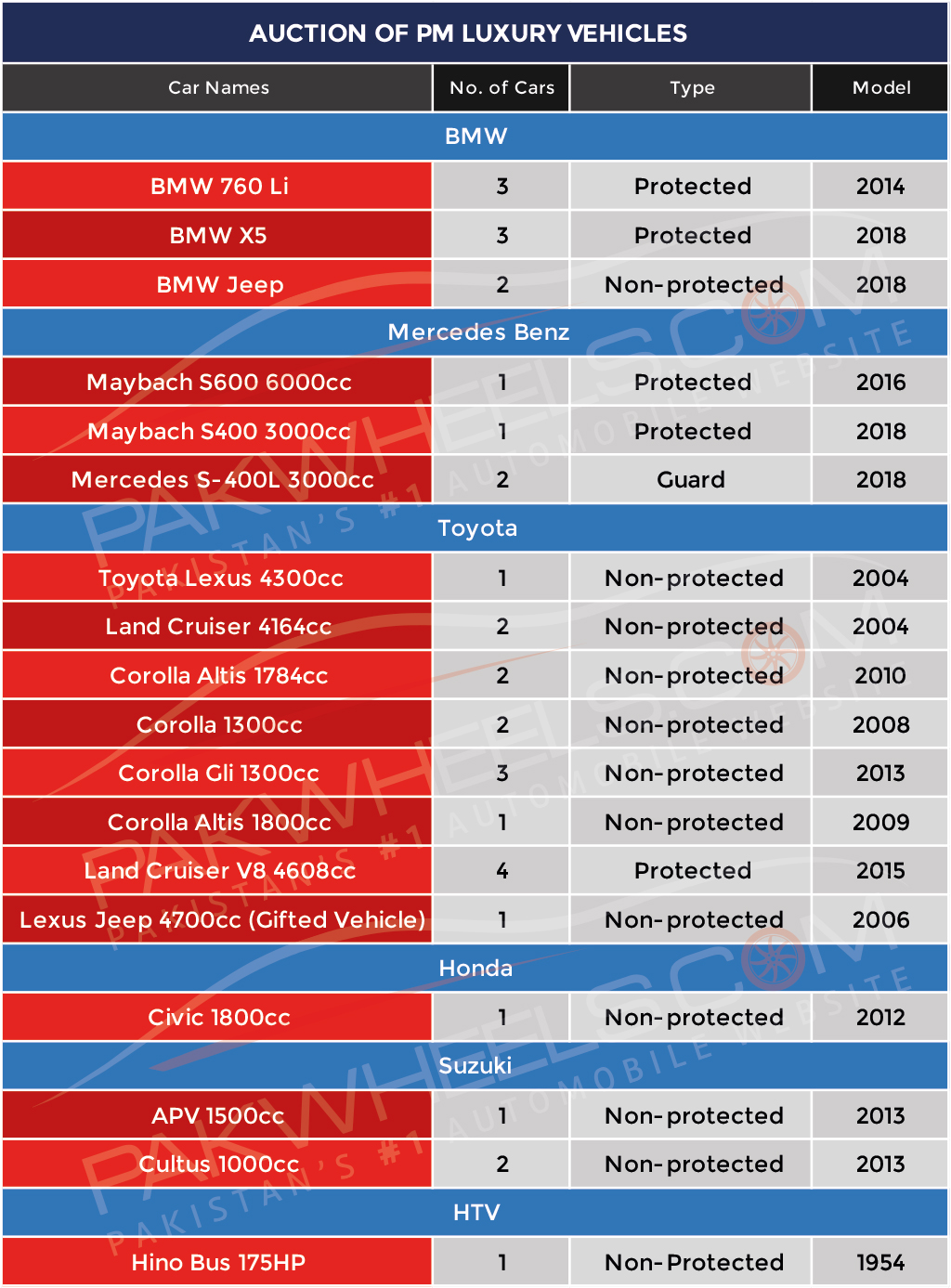 We will update the news as soon as we get to know more about the upcoming PM cars auction. Till then, stay tuned to our blog for the latest updates.