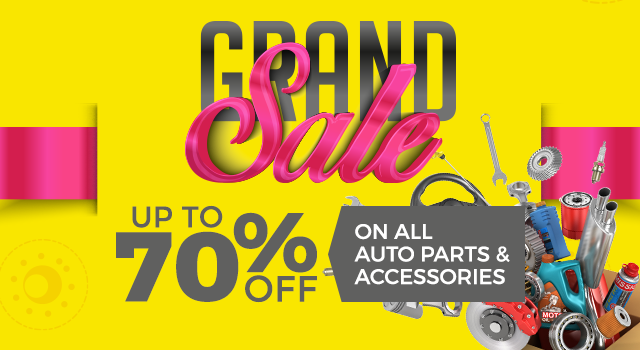 Grand Auto Sale – Up To 70% Off On Auto Parts, Accessories
Here at PakWheels, the sale never stops! We are here with another round of amazing discounts on auto parts and accessories as part of our Grand Auto Sale. Come on, shop your favourite items at up to 70% discount and make your cars young and beautiful. Here are the best sale items available on PakWheels Auto Store. 
P.S. Free delivery on all items across the country.  
Glass & Waterspot Cleaner Gel
Need the windows of your car to look cleaner and shinier? Get the SCHOLL Concepts Ice Glass & Watersport Cleaner Gel at 70% off. Not only this product helps you clean the glass surfaces, but also creates a polymer sealing on them and keeps them cleaner for longer. 
This SCHOLL Concepts Glass Cleaner Gel is now available for Rs. 999 only, cut down from an original price of Rs. 3,300.

Plastic Restorer
Have the plastic and rubber parts of your car gone dull and dry? Restore the exterior looks of your vehicle with a Tonyin Plastic Restorer. Its non-greasy formula brightens the plastics, rubber trims, and vinyl and brings them back to life. After a 33% discount on its original price of Rs. 1,200, this product is up for grab at Rs. 799.
Pack of 5 Microfiber Cloth Towels
Next, we have a pack of 5 Microfiber Cloth Towels by Maxima to help you in car washing, polishing, drying, waxing, and interior cleaning. You can also use these towels to clean other glass surfaces at your home. At a 30% discount on its original price of Rs. 1,500, you can get this product for Rs. 1,050.

Car Polisher
Keep your car waxed, polished, and good-looking at all times with a portable and digitally adjustable Car Polisher. After a thorough car wash, plug this machine into your car charger or cigarette lighter plug and polish your car with ease at home. You can digitally adjust the rpm of this polishing machine between 0 and 3000.
The old price of this item was Rs. 9,500, but after 21% off, you can buy it for only Rs. 7,499.

Car Air Purifier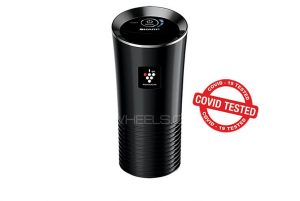 Keep yourself and your family safe during travel times with a SHARP Plasmacluster Car Air Purifier. Its air decontamination technology removes airborne Coronavirus or COVID-19 germs effectively by 91.3% in only 30 seconds. It also reduces bad smells in your car and keeps the air fresh and clean. 
The car air purifier originally costs Rs. 20,000, but with an 11% discount, you can now get it for Rs. 17,900. 
Pressure Washer
Presenting the Pioneer P1 Premium Pressure Washer With Foam Lance, the complete car washing kit you need. The machine comes with a 15 ft long hose pipe, a long gun, connector inlet filters, and foam lance. So you can give your car a nice bath at home. Don't miss out on this product and get it on a 24% discount for Rs. 9,500, down from the original price of Rs. 12,500. 

Polar Seal Foaming Shampoo
Done with the car wash? Seal the cleanliness away with an Autoglym Polar Seal Foaming Shampoo. It will reduce the time it takes to dry the car and leaves behind a high gloss finish. Use it once a month to keep your car shiny and glossy. 
This amazing product is up for sale at a 12% discount. So, you can get it for just Rs. 3,950 instead of 4,499.

Leather Conditioner
Not happy with the leather seats of your car? Clean and condition them with a Tonyin Leather Conditioner. The product cleans, moisturizes, and provides UV protection against sunlight. With a 33% discount on the original price of Rs. 1,200, you can now get it for Rs. 799 only.
Car Vacuum Cleaner
Talking about cleaning and reviving the seats of your car, a vacuum cleaner will come in handy. Good thing we have the Makute Car Vacuum Cleaner and Blower on sale. Get it on a 9% discount and clean away! The new price is Rs. 4,999 while the original price was Rs. 5,499.

Electric Portable Stove
Up for a picnic? Grab your food and an Electric Portable Car Food Warmer Stove. Plug it into the 12V lighter socket of your car, heat and enjoy any pre-cooked food anywhere, anytime. On a 21% discount, the price has come down to Rs. 3,950 from the original Rs. 5,000.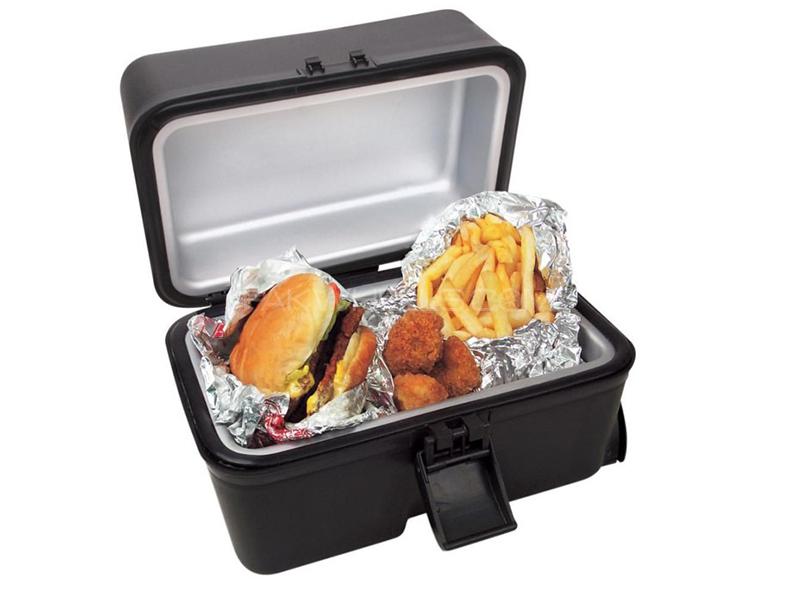 Shop all the above and more auto products and accessories at PakWheels Auto Store with our Grand Auto Sale. Happy shopping!