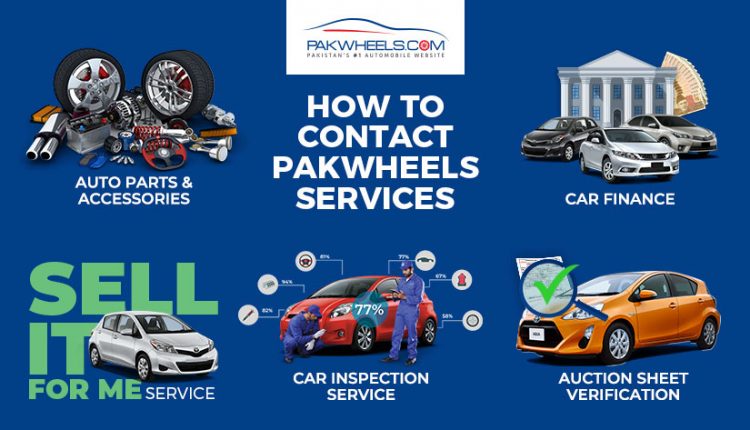 Here's How You Can Contact PakWheels Services
PakWheels is the best marketplace for buying and selling used vehicles in Pakistan. We are proud to serve our community with our humble services. Helping you sell your car for the best price within days, taking care of your vehicle's insurance, inspecting used vehicles for your buying interest, connecting you with financing companies for buying vehicles on installment plans, verifying the condition of used Japanese cars for import, PakWheels services take all your troubles away. 
Often people don't know how to contact us to avail our services. We are here to cover that today. Keep reading to know what PakWheels services can do for you and how you can book them from the comfort of your home. 
Car Finance
Need financial assistance to buy your dream car? We are here to help! Whether you are looking for a new or a used car, PakWheels will connect you with banks and other financial institutions and help you with car financing.
Calculate installment plans of different financing companies, select the one best suited for you, and apply online. 
If you don't feel confident choosing the best car financing option on your own, book our Car Finance service. Our sales representative will share your details with our financing partners, discuss the car finance offers, and help you choose the one that suits your needs. Our agent will connect you with the service provider you choose, so you can accept their offer and get your dream car!
Car Insurance
Want to get your vehicle insured with a trusted insurance company? We know just the right one! PakWheels has partnered with United Insurance Company to help you get insurance for your vehicle with complete ease.
Register your interest in United Car Insurance, and we'll take it from there. Our representative will call you and take you through the next steps.
Side Note: With our online car insurance calculator, you can also get and compare insurance quotes from a number of companies.
Auction Sheet Verification
Have your eyes on a used Japanese car but can't tell if it's worth it or not? Get the original Auction Sheet verified by PakWheels and import used Japanese cars.
We tell you the actual auction grade, mileage, and condition of the car. Our verification will protect you from scam and forged auction sheets, and save you from repaired, accidental, and tampered meter vehicles. 
Enter the chassis number of the used Japanese car and verify auction sheet today!
Car Inspection
Interested in buying a used car but not sure about its condition? We got you! Get a detailed 200+ checkpoints inspection report and buy used cars with complete peace of mind.
Schedule PakWheels Car Inspection service and get the used car inspected by our qualified technicians. The best part is you'll get a computerized report within a few minutes after the inspection. 

Sell It For Me
Don't have the time to post an ad to find potential buyers, negotiate with them, and sell your car? Try PakWheels Sell It For Me service. 
We will have a dedicated sales expert to post your ad, bargain with potential buyers and find you the best offer, ensure a safe and secure transaction within a month. 
Let us know the model and year of your car, your name, phone number, and city and register your car for our Sell It For Me service. Our sales agent will get back to you and start the process.
Contact Information for PakWheels Services
You can call us at (042) 111 943 357 anytime between 9 AM and 7 PM or write to us at [email protected] to get information about all PakWheels services.
Note: If you are unable to connect with us on call, please follow the instructions to ask for a call back. We'll get your number and get back to you shortly.
Auto Parts & Accessories
Need parts and accessories for your vehicle? We have everything for every car model at our auto store. Car care, car engine, exterior, interior, oils and lubricants, and so much more. PakWheels Auto Store is your one-stop online shop for all kinds of auto parts and accessories. 
Call our auto store at 0316-7670125 or email at [email protected] and order away!