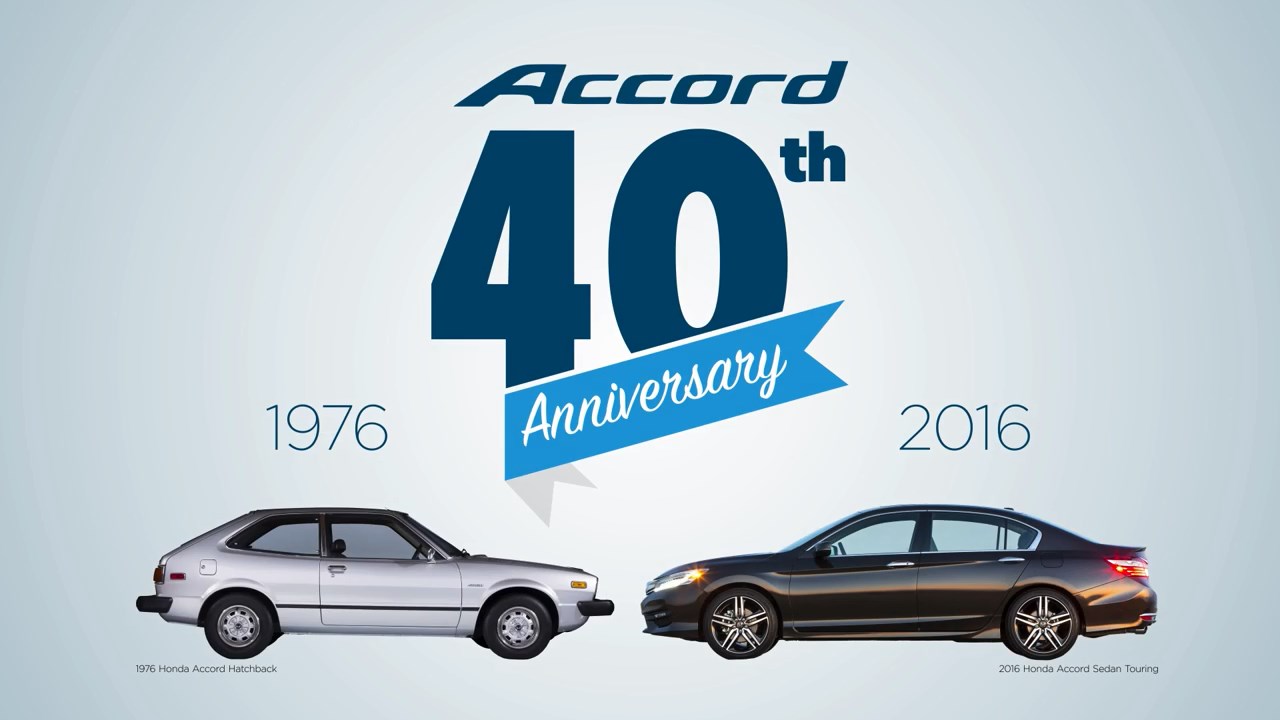 Honda is celebrating 40 years of its mid-size sedan, the Honda Accord, this year. Honda launched the first model of its popular sedan in 1976. The Accord was made to bring quality and style in an affordable price bracket. And now in 2016, Accord has turned 40. And for a 40 years old, we must admit Accord looks fairly handsome. Even Honda claims the Accord is the most popular vehicle among under-35-year-olds.
Honda Accord is notoriously known for always been a little better, a little ahead, of its competitors. It always brought something extra to the table. Honda has sold more than 12.7 million units of Accord in past for decades. Accord is Honda's best-selling sedan in these 40 years.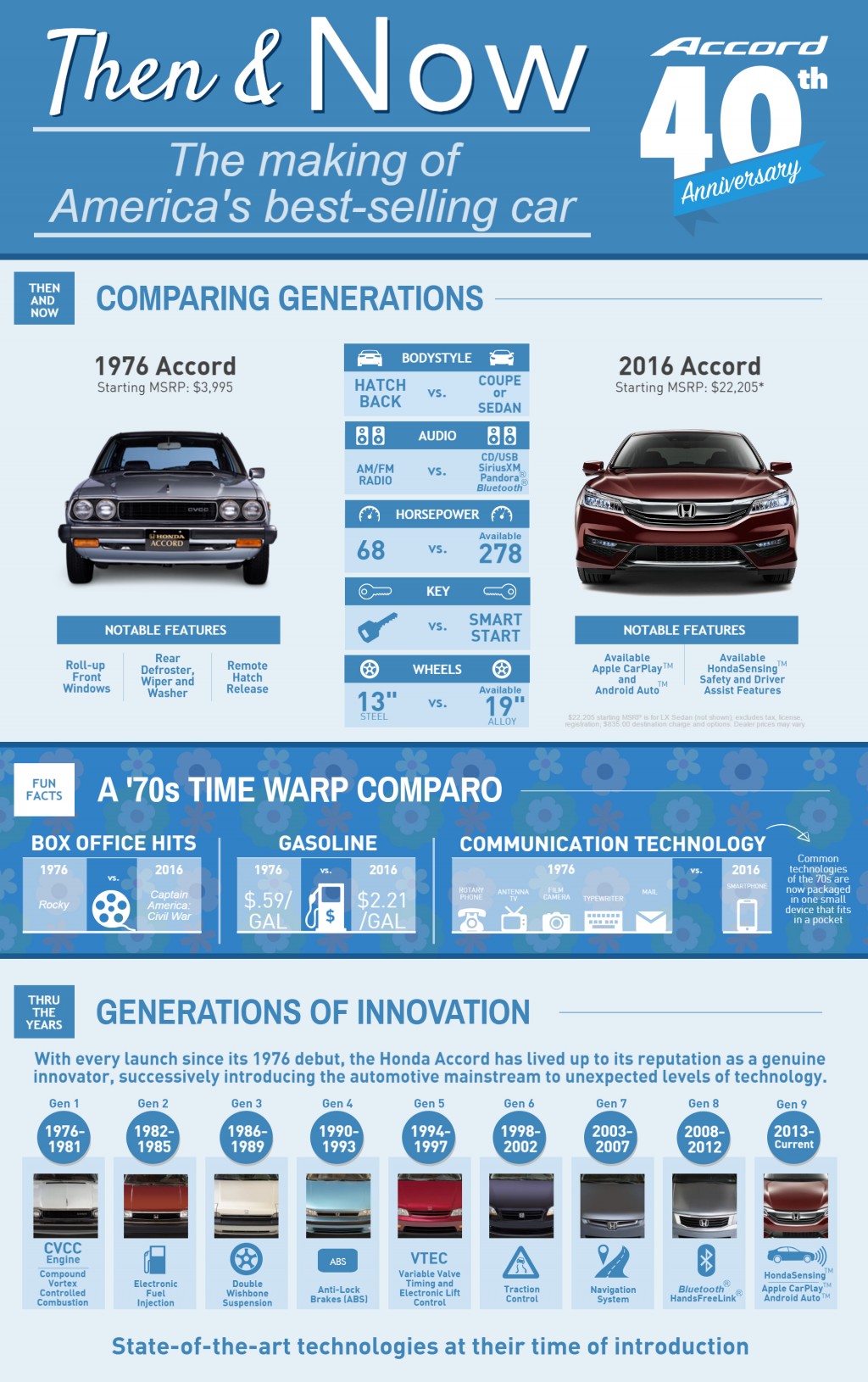 Honda USA has also launched a comparison video between the 1976 and 2016 models. In the end, we must wish Honda Accord happy birthday. Enjoy the video.

Honda Accord – Then and Now