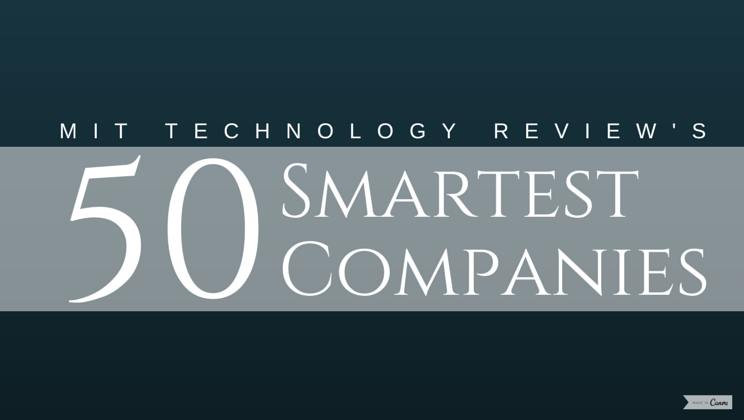 MIT Names Toyota & Tesla in its 50 Smartest Companies of 2016 List
One of the world's most prestigious institution, Massachusetts Institute of Technology (MIT), releases a list of 50 smartest companies in the world every year. The list is a part of MIT Technology review, and it extensively analyse's hundreds of flourishing companies serving different sectors around the world to come up with the best of the best top 50.
Since the auto industry has long been considered as a sector with little margin for future growth and innovation, there hasn't been much mention of them in the MIT's Annual 50 Smartest Companies Ranking. In 2014's ranking, only two auto companies got a place on the list followed by only one in 2015. This year is no different, as only two mainstream automotive manufacturers make their way on the list.
Tesla Motors, a company known for shifting paradigms of the auto industry is no stranger to MIT's Top 50 Smartest Companies as it makes its third successive appearance on the list. This year they got the fourth place in the ranking which is their worst placement in the last three years since they finished as the world leader last year and at no. 2 in 2014. In 2015 Tesla was the only car company on the ranking, while in 2014 it was accompanied by BMW at the seventh spot.
Have a look: Future of Electric Cars in Pakistan – Tesla Model 3 Instead Of Honda Vezel Or Toyota Prius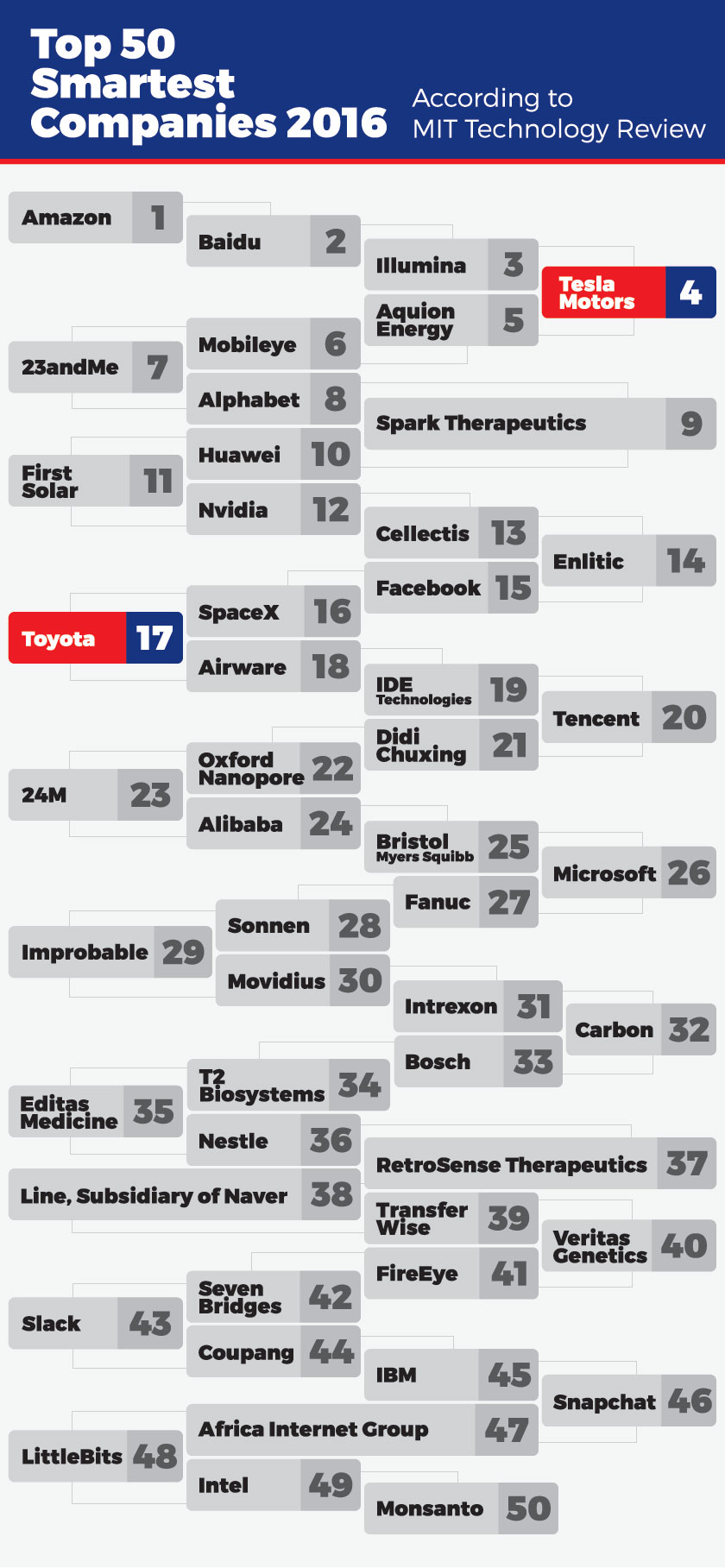 The surprise entree to the this year's list is Toyota, which makes its first appearance since 2013. This year, Toyota comes in at 17th place on the list which makes it only the second auto manufacturer overall to make its way on 2016's MIT 50 Smartest Companies list. MIT explains their choice of giving Toyota a place on the list in the following words,
"Toyota is dramatically rethinking its future; the car-maker has committed $1 billion to an automation institute".
Toyota responded their inclusion by saying,
"We're very grateful to be recognized by MIT (Massachusetts Institute of Technology), one of the finest educational institutions in the world."
Toyota Research Institute, which got them this place, will be devoted to developing more innovative mobility solutions.
Also Read: Toyota Prius 2016 Is The Most Fuel Efficient Hybrid Car According To Consumer Reports
In a nutshell, it 's nice to see that conventional automakers other than Tesla are also innovating by investing in R&D projects. Other than these two automotive brands, Audi and Nissan have also made their way on MIT Technology Review's Top 50 in previous years.
Do you think Tesla and Toyota deserved the spot or did you wanted to see some other automaker listed? Let us know in the comments below! Happy Motoring!