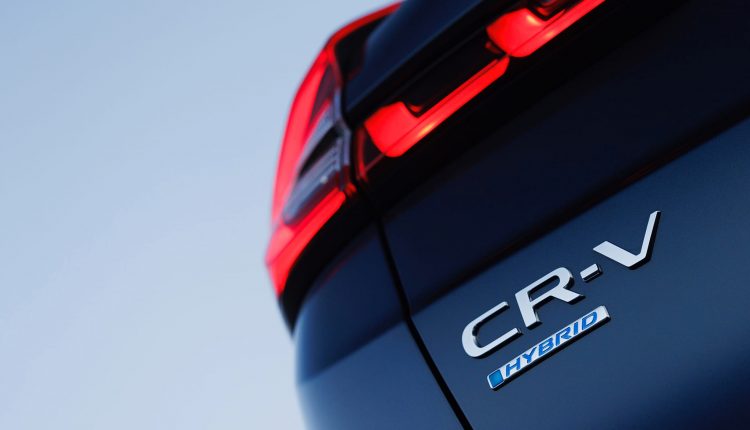 Honda CR-V 6th Generation Teased!
Honda North America released their next-gen of Honda CR-V, the 6th generation. The full reveal is planned soon, with sales starting in North America later this year.
CR-V was classified as a small crossover until a few generations ago, but it has grown over the years and is now placed in the C-segment sports utility vehicles category "C-SUV." CR-V stands for Compact Recreational Vehicle [it's no more compact] and started production back in 1995 as the first generation.
Honda CR-V in the US
CR-V is a very important model for Honda and especially in the US, and it can be judged from the fact that ever since its launch in 1997, Honda has sold over 5 million units of CR-V in the United States alone, with an average of 300,000 units or more a year since the 4th generation & in fact the 5th gen CR-V outsold the best selling Civic in North America.
CR-V competes in a tough segment which includes Tucson, Sportage, Rav4, Ford Escape, Nissan Rogue, VW Tiguan, and the list is long. Statistically, CR-V is a runner-up in US & globally, with Rav4 leading the game.
Upgrades
Like the current 5th generation CR-V in production, which shares its platform with 10th gen Civic, the 6th generation will share its DNA with the 11th generation Civic which is basically the modified previous generation modular platform.
As per the teaser, the front end gets a complete overhaul with more horizontal, bigger grille and headlights. It may look like a Volvo from the rear, but it is not because the elongated tail lights from the first generation are still in this new generation. Overall we can expect an entirely new exterior [more evolutionary] and a brand new, refined, and improved interior.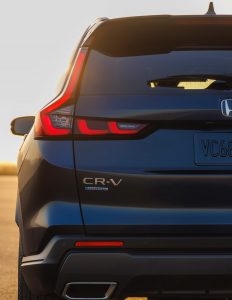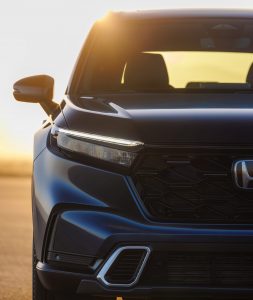 No technical details are known, but it may copy the 11th generation Civic. The teaser reveals a Hybrid variant. As per Honda, this will be a more advanced and newer Hybrid system. We can expect it to be similar to what is available on the 11th generation Civic.
Honda CR-V, an opportunity missed by Honda Atlas? I made a detailed opinion about it some time ago. Please read about it here > https://bit.ly/3Pys5wt . Honda Atlas offer CR-V as CBU & as of previously available information, it had a sticker price of over Rs. 13 million.