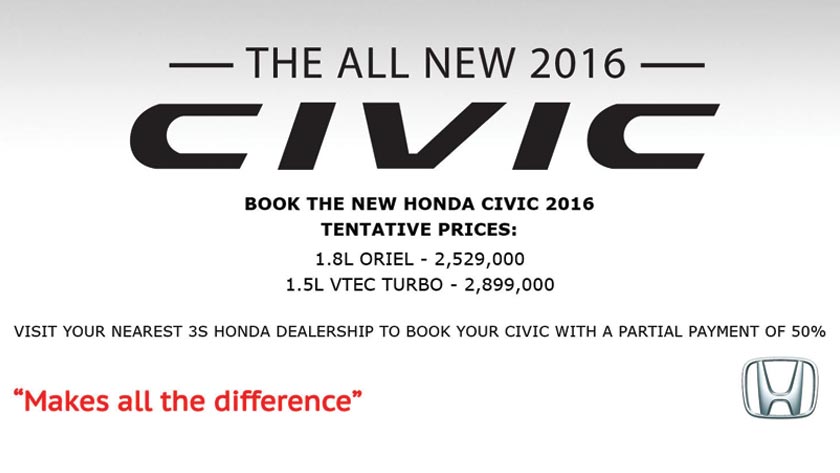 Honda Updates their Website to Show 2016 Civic's Pricing!
On Wednesday, Atlas Honda sent an official notification to dealerships nationwide. The letter contained updated booking guidelines and pricing for 2016 Civic which we reported yesterday. By then, it wasn't sure on whether Honda Atlas will release the tentative pricing to public.
Read more: Honda Issues Booking Guidelines & Pricing for 2016 Civic!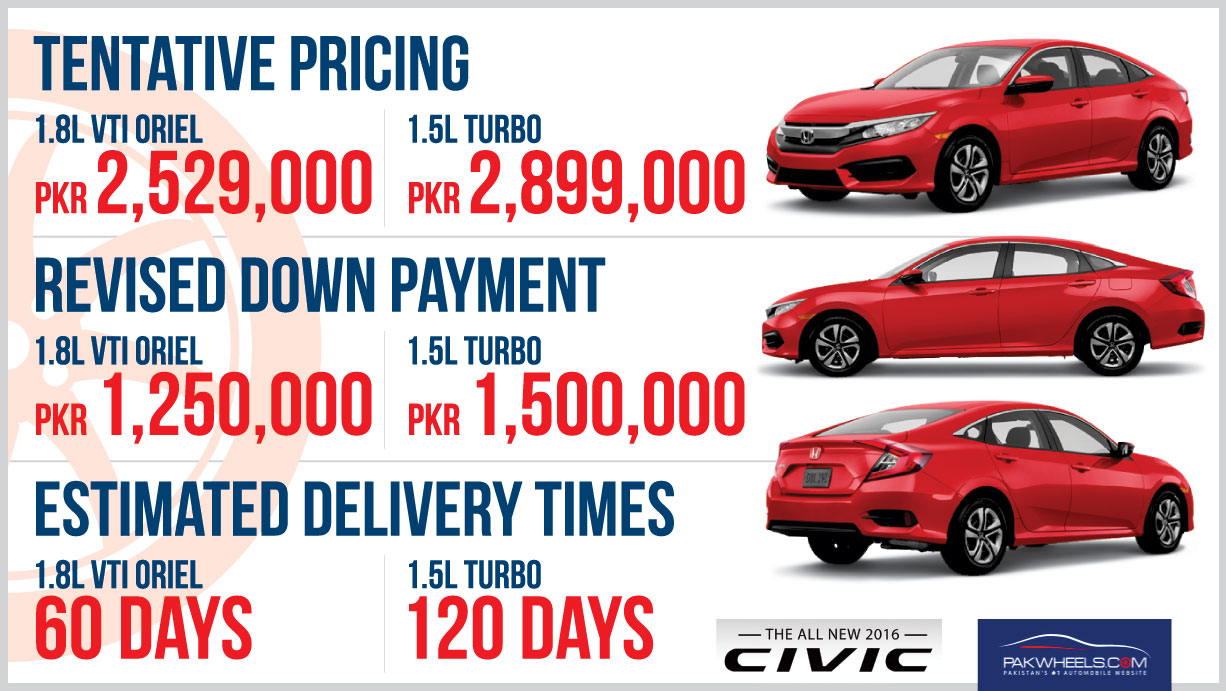 Now we know as Honda has updated their website with a pop-up containing the tentative pricing. Moreover, the pop-up also contains a note stating that now bookings would be made on a 50% down payment which means now 1.8-liter Oriel will be booked for PKR 1.25 million while the 1.5-liter VTEC Turbo can be reserved for PKR 1.5 million both increased from the previous partial payment of PKR 1 million.