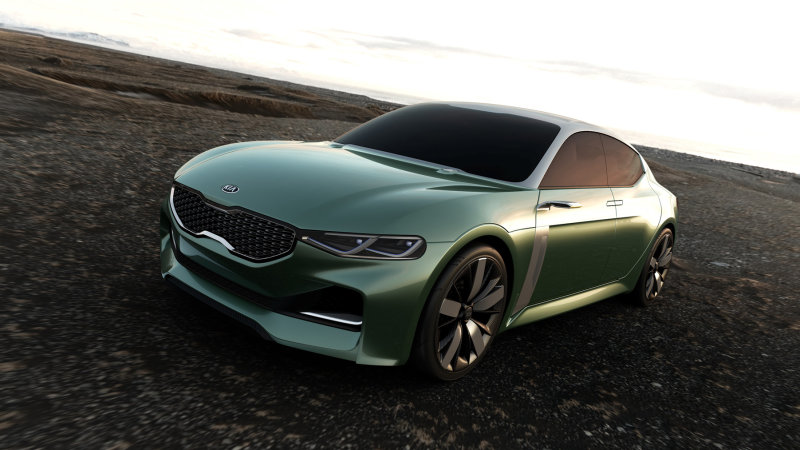 Kia GT Test Mule Spied In Germany, Will Be Launched In 2017
Kia unveiled its four-door sports GT Concept at an auto show in Korea last year. And soon there were rumours that the Korean carmaker is seriously thinking of making a production version of the new sports concept. And lo and behold, a Kia GT test mule has been spotted covered in masking sheet and on massive black alloys.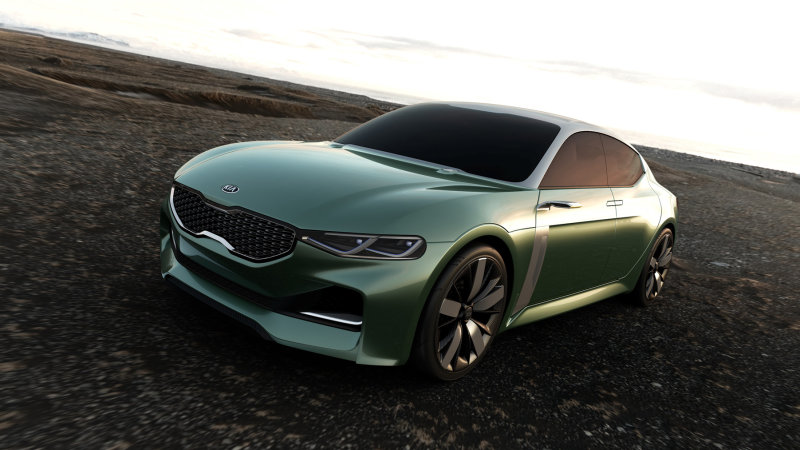 Kia is planning to stick to the original concept design for the production vehicle, so you can be sure the car is going to look great. It will be first of its kind vehicle by the Korean automaker. As the photos suggest, it is a four door car, and probably will come with a rear-wheel drive layout. And a rear-wheel drive car is the obvious choice here. A front-wheel drive GT sports car is not going to make anyone excited. Hyundai, Kia's sister company, already have a rear-wheel drive car in the form of Hyundai Genesis Coupe. And the new Kia GT is probably going to be related to that car in one way or another. So Kia can borrow more than just the technical know-how from there if they want to make it work.
Also Read: 2017 Hyundai IONIQ: This Is Hyundai's Supposed Prius Killer
As far the power plants are concerned, AB reported that the new GT will come with a variety of engines ranging from 2.0-liter inline-4 to all the way to 3.3-liter V6 motor. There are reliable rumours that there will be a twin-turbocharged V6 version as well. The top of the line twin-turbocharged GT is estimated to produce as much as 450 BHP. That definitely some mouthwatering horsepower.
The production version of Kia GT is expected to make an appearance at the upcoming 2016 Paris Motor Show.
Photo courtesy: AB