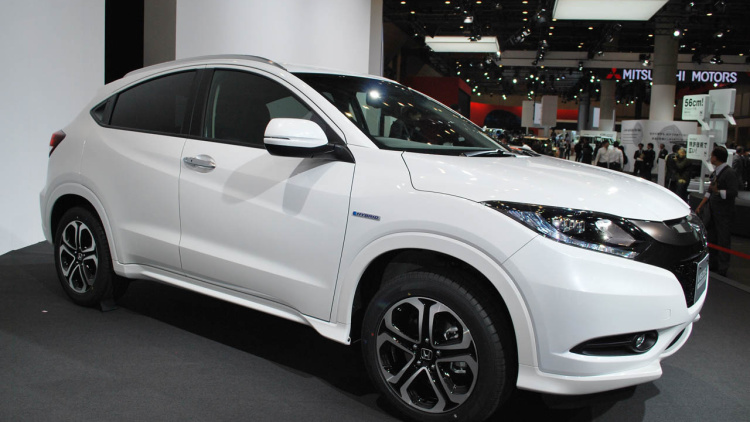 Honda Vezel: A Potential Competitor To Toyota Prius In Pakistan
Vroom and all I could see were some beautiful lights going far away until I discovered it was Honda Vezel. Over the past two months, sales of this elegant crossover has been increasing and a huge number of Honda Vezel are being imported to Pakistan.
The vehicle was unveiled in the 2013 Tokyo Motor Show, and went on sale on December of that year, in Japan. Since it was new, Pakistani local market didn't show much in importing it. It was the start of this year when Honda Vezel started to show up in our local markets.
Related: 2014 Honda Vezel Hybrid Owner's Review
They come in mainly two power trains and, gasoline and hybrid electric vehicles. The ones seen here are the Hybrid ones. The Hybrid version Vezel is granted a sport hybrid i-DCD system with 1.5 liter direct injection engine giving a plenty of speed to the vehicle. The fuel economy according to some of the owners is around 21-24km/l which is good enough; in fact, very good.
If you look at its interior I must say it is one of the best interiors you can have in Pakistan. The combination of black and brownish orange truly sets it different.
With the introduction of this vehicle, sales of Prius are expected to go down due to many reasons such as better road clearance, which is one of the major issue. With a 1500cc hybrid engine, the import duties are also less.
Till now most of the Vezel fall between the price tag of 3 to 3.5 million. Let us know what you think about them in the comment section below.