One of the cars that made a big impact on Pakistani used car market soon after its availability is Honda Vezel. The Vezel has been selling like hotcakes for some time now. I mean it was so well received that Honda Atlas decided to do something about it as well and launched Honda HR-V for around PKR 3.5 million. But Vezel takes the dough home mainly because you can buy a year or two old Vezel cheaper than the brand new HR-V and also because its hybrid, so it's cheaper to run on as well. Besides, Vezel provides more options than the HR-V.
RELATED: Honda Atlas launches HR-V for the first time in Pakistan
According to the latest news, Honda Japan is launching a sportier version of it mini SUV. Honda Vezel was introduced in the Japanese market in 2013, so it was time Honda brought an update to compliment the success of this hybrid vehicle. Honda announced the new version on its website.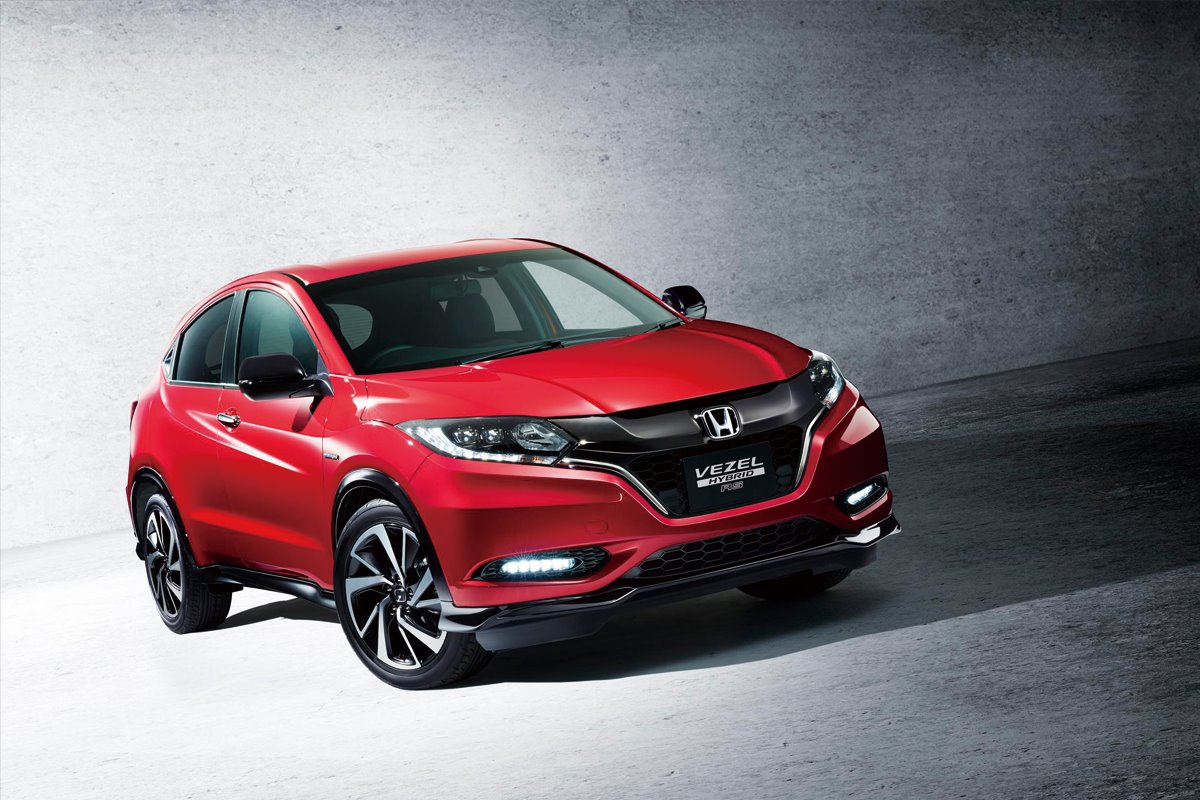 Exterior wise, the new car comes with updated trims and accents to highlight its lines and body cuts. You will find honeycomb mesh grille and black splitter under the front bumper. The car has a new updated aero package to enhance not only its on-road performance but also accentuate it visually. It has also been reported the RS version is going to be slightly lower compared to regular Vezel. The hybrid Honda mini SUV now comes with massive 18" alloys and wider tires. Honda believes the new car will be more driver-focused.
Import your next Vezel through PakWheels import section
However, there won't be any changes in the powertrain of the car. There is no news about engine or power update. So you can expect the usual 1.5 liters SOHC i-VTEC four-cylinder petrol engine with the i-DCD electric motor to be offered in the RS version. Combined power of ICE and the electric motor is around 150 hp. And the transmission is the previous 7-speed CVT.
The Honda Vezel RS is another addition to Honda's Style Edition version line-up sold in its Japanese domestic market. Considering how popular Vezel is in Pakistan, you can expect them to be available in our used imported car market soon.