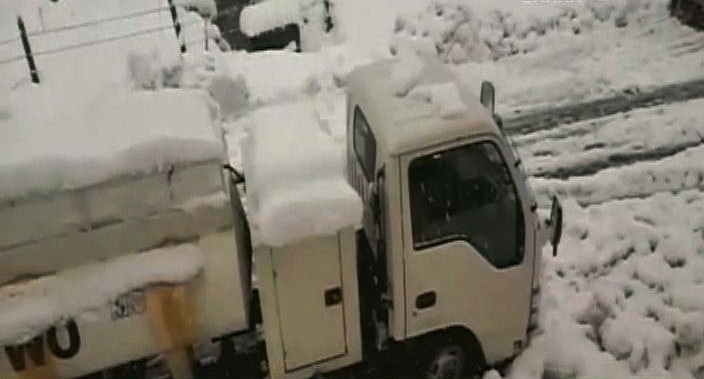 Hundreds Still Stuck As Heavy Snowfall Hits The Northern Areas Of Pakistan
Many of the people who went on road of northern areas of Pakistan last weekend are still stuck in snow covered roads across the region. According to the news coming from different sources, 40 year record of snow was broken this weekend. Army units have been deployed to help the stranded tourists in different areas, like Naran, Kaghan and Mansehra. Heavy snowfall across Hazara district has put lives of travelers in jeopardy.
Also Read: Read About Anti Freeze Here.
Deputy Commissioner Aamir Khattak, while taking to the press, told that around 150 cars have been rescued with the help of army, and around 100 cars are still stuck in the main Mansehra bazaar, but they will also be rescued today. He said:
"We have moved heavy machinery to remove snowfall and landslides from the road and cleared Naran-Jalkhad section for traffic,"
Also Prime Minister of Pakistan, Mian Muhammad Nawaz Sharif has directed National Disaster Management Authority to help in the rescue services. Four helicopters have been arranged to airlift the tourists from Mansehra and other snow stricken areas. NDMA is coordinating with provincial government to help in the efforts.
RELATED: Planning A Road Trip? Make Sure Your Car Is Ready For It.
National Highway Authority has been working to help remove the snow from the roads. Tourists stuck in Babu Sir Top have been asked to leave their cars behind and find shelter until they are rescued and snow is removed.
Many who travel to northern areas of Pakistan from lower provinces are mostly unprepared. Skills required to drive on hilly areas, and specially when it is covered in snow, are completely different from that of driving in plane areas. If you are planning to visit the north anytime soon, make sure you and your vehicle are ready. Happy motoring!