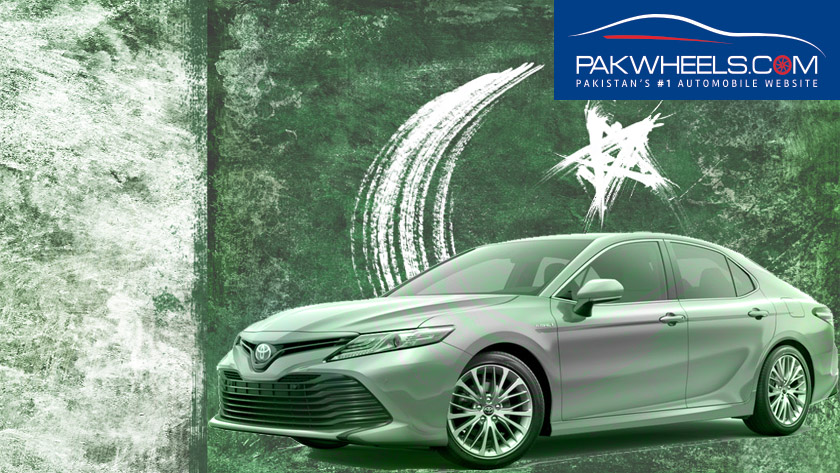 IMC will invest $40 million to increase production
It turns out that Toyota IMC is about to bring change in the local car market. First, a few days back IMC canceled over 1300 car booking orders after found disparity by some potential investors as they were aiming to resale the car after buying from them. The main purpose of this move was to lessen the delivery time of its vehicles. And now the company has once again created a great deal of buzz in the market after declaring that it will be spending $40 million to expand the output of its production unit.
RELATED: IMC Pakistan cancels more than 1000 booked cars
Toyota Pakistan will expand its vehicle production by 10,000 additional unit yearly which at the moment is 54,800. The step is indeed great and bold by IMC Toyota. Not only they are trying to lessen the time of delivery of its vehicles but also expanding the output of its production unit.
Furthermore, the debottlenecking process of the company is also going well. Debottlenecking is a process which identifies problems in the production of the product and helps the company to optimize it to increase the overall capacity of the production unit.
The company soon will also be launching a diesel variant of 2018 Toyota Fortuner in the country and is also expected to discontinue its Corolla GLI and XLI models. We predict that IMC will replace GLI and XLI with either 1300cc 2018 Vios or a 1.0L 2018 Yaris commonly known as Vitz in Pakistan.
Not only diesel variant of Fortuner, but Toyota will also be launching all-new Hybrid Toyota Camry shortly for its customers in Pakistan.
The steps which the company is taking to nurture and expand its potential and growth as well as to diversify the local market is remarkable and in my opinion, other auto manufacturers should also do the same.
Share your thoughts in the comment section below.