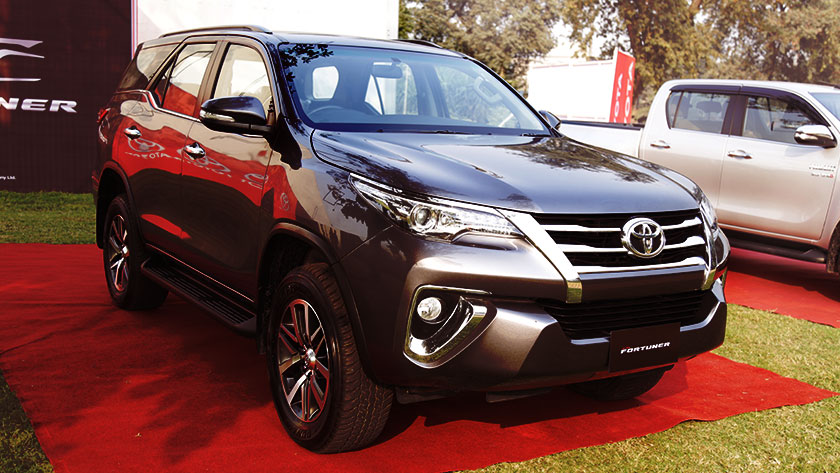 IMC's bold move of introducing all new Toyota Fortuner at the reduced price of PKR 5,280,500 rupees has yet to sunk in. The 2nd generation of Toyota Fortuner, which was introduced last month on a launch in Lahore; the company showcased two new products, the all new Toyota Revo and Toyota Fortuner. However, at that event, the emphasis was on the Toyota Hilux Revo. Considering the aggressive marketing campaigns being run by the company, it's quite obvious that IMC will be making this vehicle available in a spectacular fashion. Nonetheless, that event is still yet to be organised by IMC. This article, will serve the purpose of breaking the news of advance booking for the All-New Toyota Fortuner.
The ex-factory price is PKR 5,280,500 and following are the charges of Income Tax:
Non-Filer = PKR 400,000
Filer = PKR 200,000
According to a company's associated dealership, the booking in January will yield the vehicle delivery in first week of March. The booking procedure can be initiated by paying 10% of the vehicle's cost in the form of a pay-order; rest of the payment can be submitted within 15-20 days after the initial transaction.