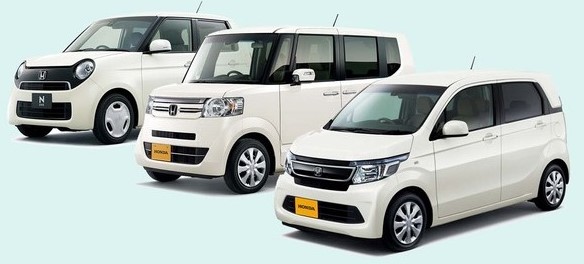 How to import vehicles from Japan?
Imported Japanese cars in the last five years have witnessed exponential growth in Pakistan. With a more consumer-friendly policy (Automotive Development Policy 2016-2021) introduced by the government towards imported cars, automobile imports from Japan to Pakistan now stand at a whopping 70,000 per year according to a report by All Pakistan Motor Dealers Association (APMDA). Furthermore, in a day and age where fuel prices are continuously going upwards, the fuel-efficient Japanese cars are the way forward.
However, with the vast influx of Japanese cars, some people are still sceptical of the dealers and want to import these vehicles themselves. For their ease, we've laid down a step by step guide to importing Japanese cars in Pakistan.
Step by Step Guide:
There are many online Japanese auction houses whose websites show the inventory of available Japanese cars. Once you sign up on any of these websites by entering your email and contact info, you can then proceed to the next step which is selecting the car of your choice.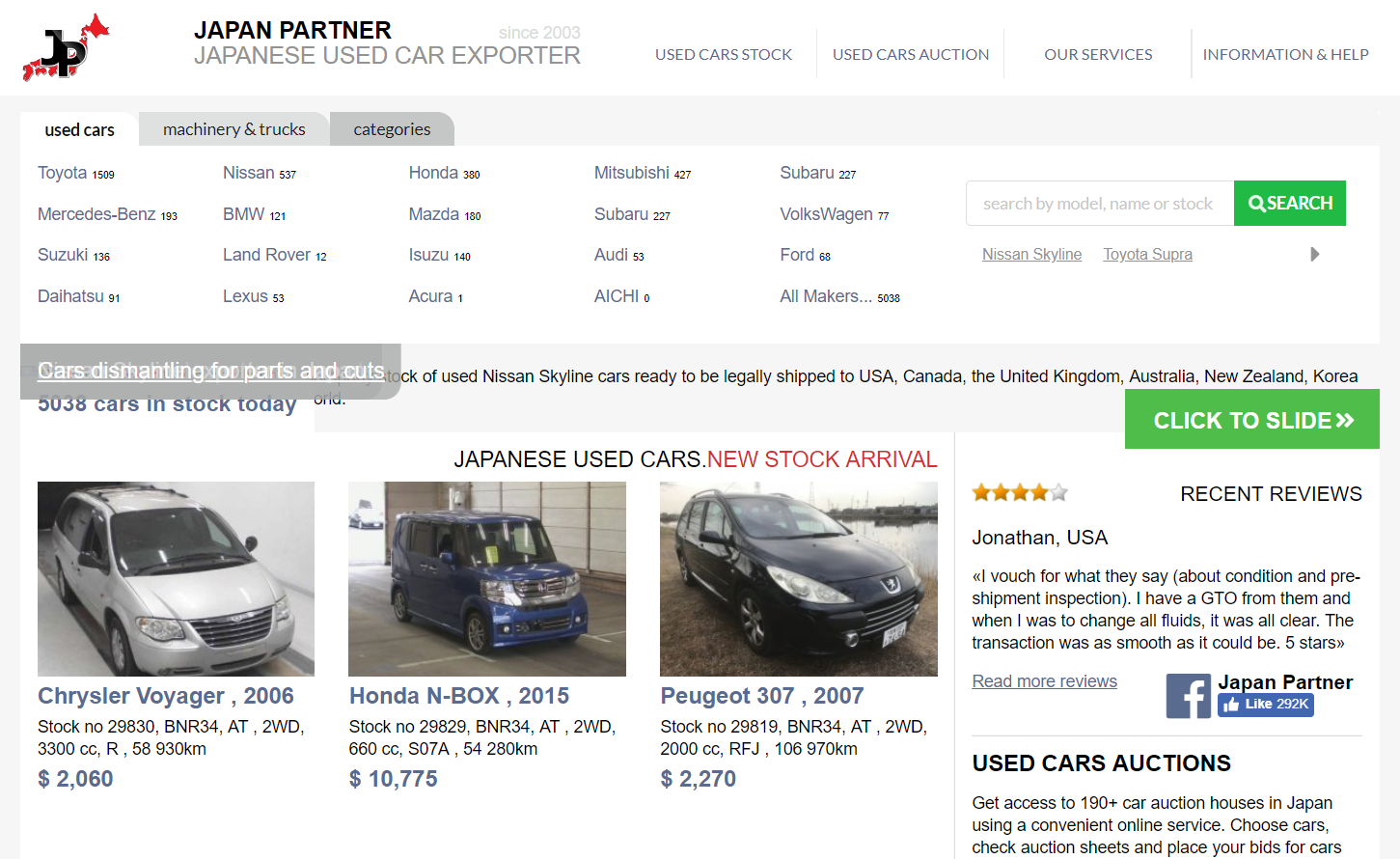 2. After selecting your desired car, you can see the list of cars available in the inventory.
For example, suppose you select Daihatsu's Mira. You can view its image below, along with import details such as Make, Model, Year of Manufacture, Mileage, and Color, etc. These details will be clearly written on your chosen car's Auction Sheet.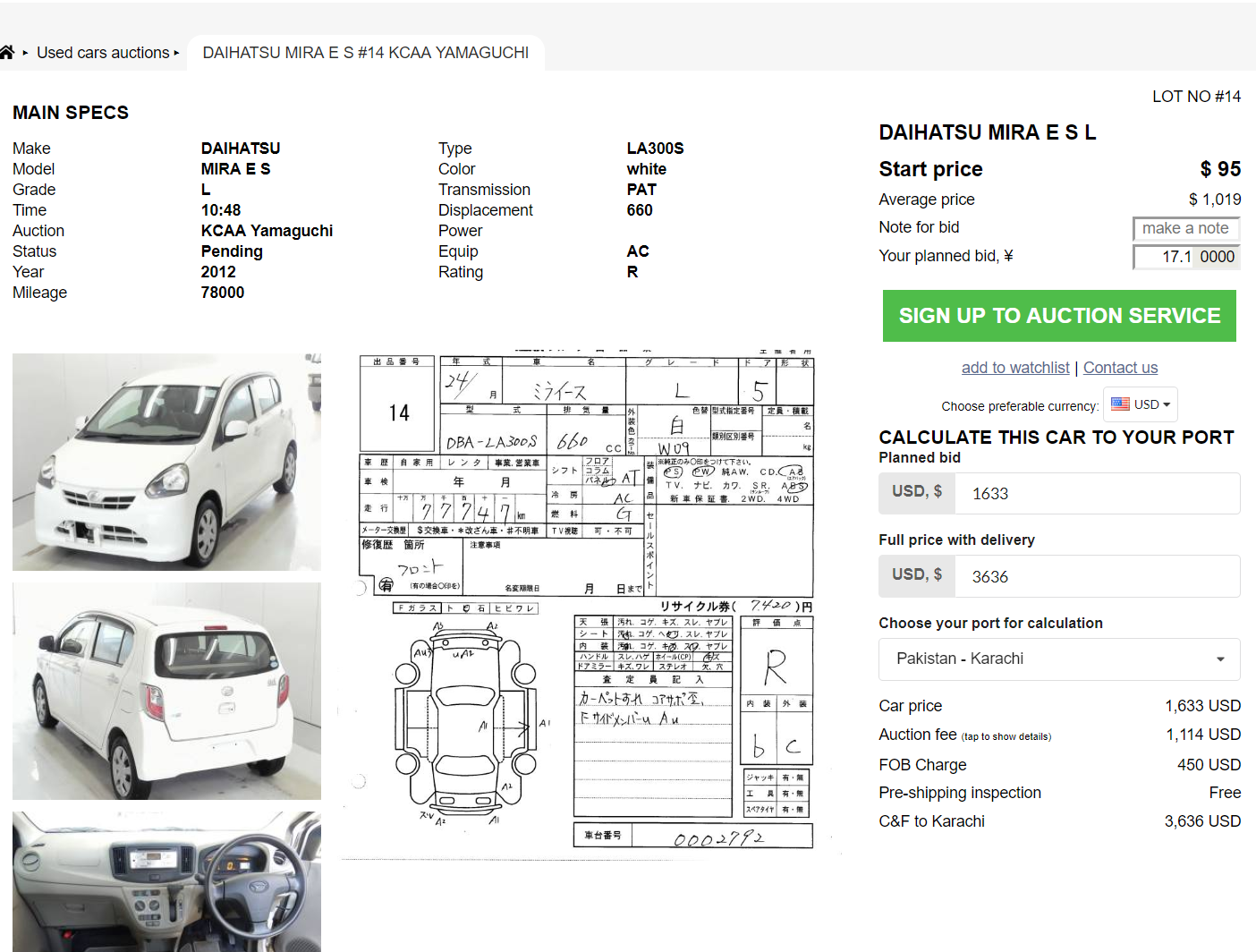 Furthermore, the website will provide the necessary information such as Car price, Auction fee, various charges including C&F (Cost and Freight), charges for your desired port, etc. For the better understanding of the auction sheet, refer to the image below.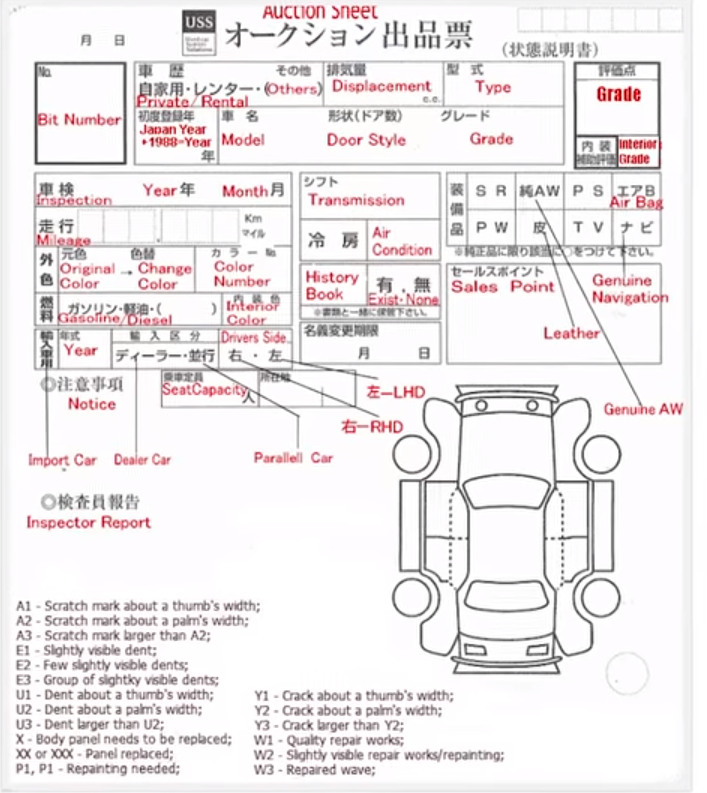 4. The auction sheet is like the car's x-ray report. So, be sure to carefully read and understand it or contact any of your expert friends on this matter and let them have a look. For better understanding, watch our video below.
5. Upon examining the auction list, if you're seriously interested in importing the car, you'll have to deposit an initial amount of $1000 USD (this initial amount can vary from company to company) in the company's account. This is the minimum amount required for entering the auction and the good news is that it's completely refundable if you don't win the auction bid.
6. Once you've placed the bid on your desired car, you will then be notified by the company about the result of the bid on the mentioned auction date.
7. If you win the auction bid, the company (of that car that you've selected) will ask you to deposit the remaining amount (difference of winning price and initial deposit along with C&F charges). For example, If your winning bid price is approximately one million JPY which converts to approximately Rs.1,251,607 (as of March 2018) then C&F charges would be approximately 100,000 JPY (Rs.125,160).
8. You must remain mindful of the fact that in accordance with S.R.O. 52(1)/2019, you must pay for your car in foreign currency.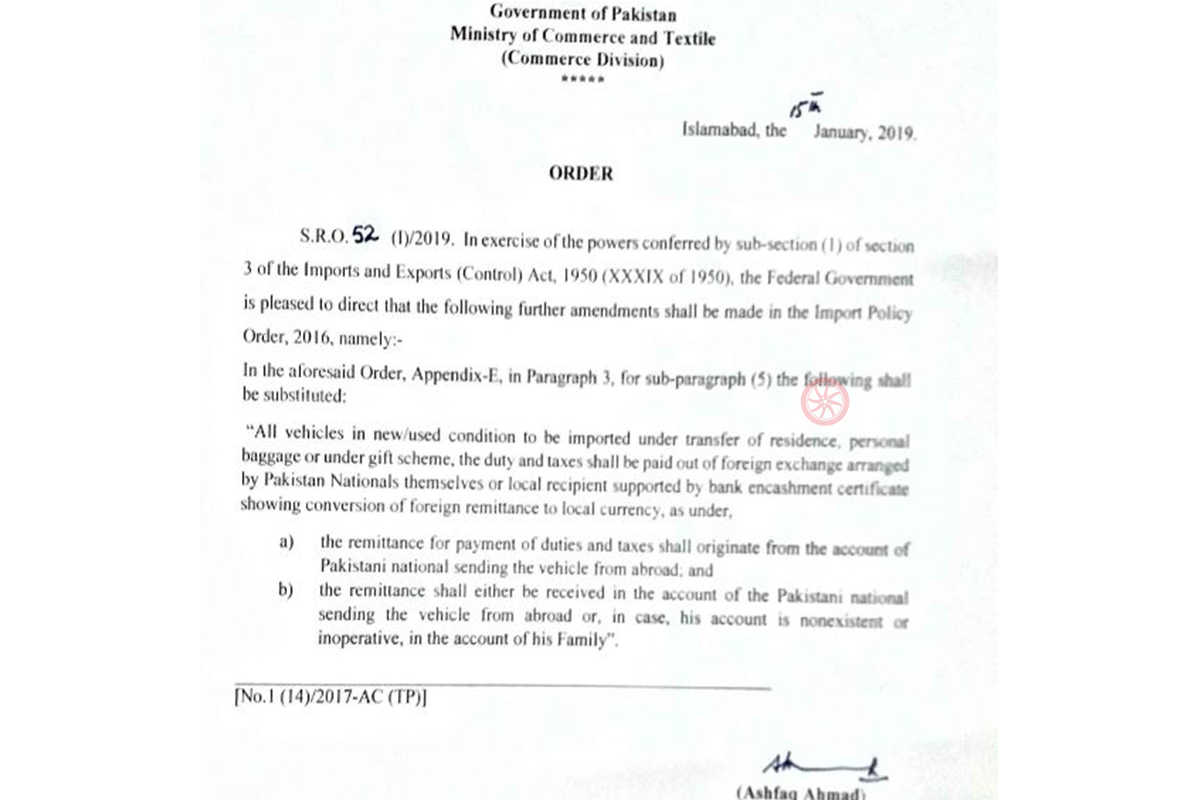 9. After you've successfully bought the car and the deposit has been confirmed, the company will then send original documents via courier before the shipment commences. These documents include:
Original Invoice
Original Export certificate in Japanese
Translated Export certificate in English
Two copies of original B/L (Bill of lading)
10. The car then reaches Karachi port in approximately 15 days. It should be noted that this figure is not absolute since random delays can be caused owing to extreme weather conditions.
11. After this, you'll need to hire a customs agent who will handle the entire (cumbersome) process of customs clearance, including clearance of the automobile, passport fees, and port charges, etc.
Hopefully, this would have cleared your mind about the intricate process of importing a car from Japan.