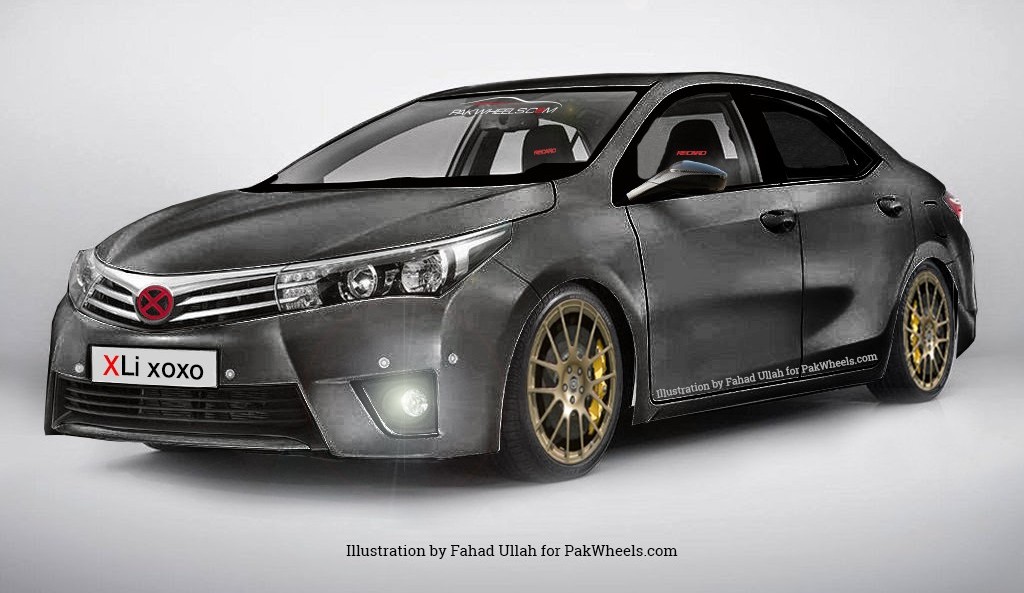 Indus Motors Should Turn The Departing Corolla XLi Into A Track Monster
I have been asked a question over and over again. It has come to a point that I can tell, while shaking someone's hand, that they are going to ask the same question and so I reply: For rupees 125,000 you can buy many many things but replacing window-winders for "Power Pack" stuff isn't one of them. What's the fuss? Window-winder is manual labor in the digital age where Pakistan and India might be the only two countries where automatic windows and pong-less side-mirrors are advertised.
Have you ever wondered how hilarious it looks when you buy a car worth well above 1 million rupees with window winders in the year 2014? I have seen people who bought the new Corolla XLi and shared pictures of Ferrari Enzo on their Facebook justifying the winders. If Ferrari can have them, so can the XLi. HMMPPPHHH!
The Corolla 1.3 XLi is priced at PKR. 1,624,000 while the 1.3 GLi is priced at PKR. 1,749,000. Major difference in between them is power-windows and ABS. You have to pay an additional 125,000 rupees to just avoid manual labor of moving up and down your windows.
But that also gave us an idea! A product is only as good as you can position and execute it.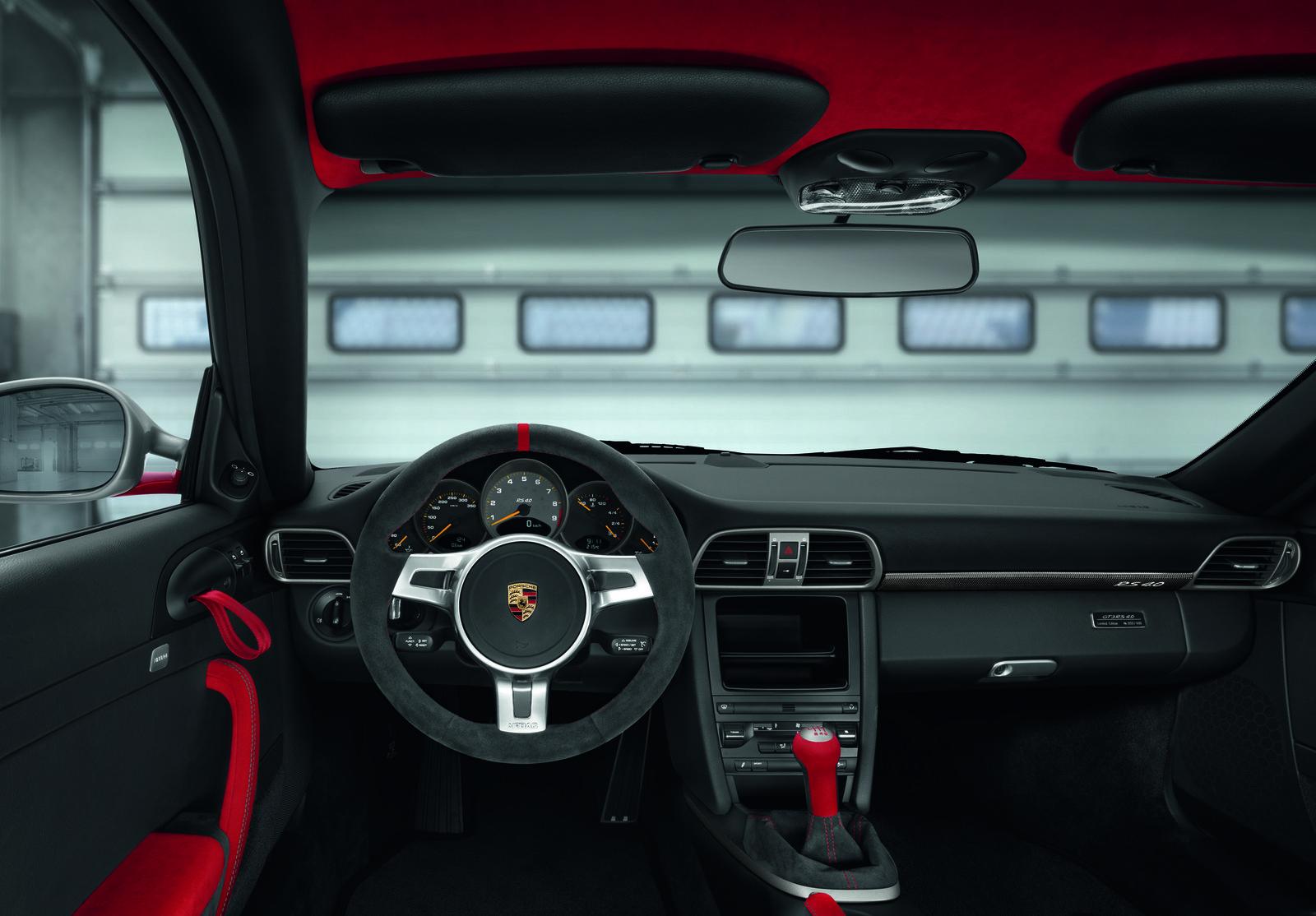 Here's a case in point: Porsche will remove the stereo, the air-con, comfortable seats for sporty uncomfortable ones, and stuff that you don't need to dub it as the track version of the normal Porsche and sell it for far far more. In some cases, it has even gone on to remove interior door knobs in favor of just a red clothe to 'pull to open' door. And charges more for this new 'Track Special' over the model which has all these luxuries.
Remember the E46 BMW M3 CSL? The air-con in that came as an option!
At this point you'll be saying; "The writer has lost his mind", "An idiot!", "How can you even compare a Porsche with a Corolla you fool!!", but I am not. What we're introducing you to is the concept of creating a performance oriented track attack vehicle. And since Indus Motors is going to kill the famous brand of XLi, we're trying everything we can to save it. This rescue mission is aimed to actually make the XLi into something we might actually want because technically and equipment wise, it is already half-way there. Making the last case for those window-winders, one last hurrah!
What if Indus Motors were to strip the Corolla XLi of not just power windows, and airbags rather, remove everything that is unnecessary and make it a light-weight performance saloon?
Remove the current heavy and comfortable seats in favor of sports bucket seats and make it a 4+4 seating arrangement with 3-point harnesses.
Remove the interior door handles and take inspiration from 997 911 GT3 RS and have just a ribbon to work as door handles.
Remove the infotainment system altogether. Speakers, LCD, and all the useless wiring.
Remove the heavy and fat steering wheel for a lighter, more agile sporty steering wheel covered in Alacantara stuff.
Remove the fat side-mirrors for slicker and lighter side-mirrors.
Remove the hood, add factory supercharger and put the hood back on. The 2NZ-FE engine has plenty of superchargers available to go with it.
Remove the current set of wheels in favor of the same size Enkei wheels or the wheels off from US Spec Sports Corolla.
Remove the current front and rear bumper, make them look aggressive, Remove all the chrome and collaborate with the boys at PAF (Yes, Pakistan Air Force), have them design more aggressive and aero-dynamic, call them "Front and Rear Air Intakes", and slap them back on.
Remove the current range of color and only offer white with matte vinyl wraps or custom matte colors in fancy names such as, "Shaheen Gray", or something.
Remove the chrome from the XLi badges and write the X in blood red, Li in some other color. Kind of life this:

X

Li

Remove the Ivory interior color scheme in favor of some carbon-fiber wrapping. Not actual carbon-fiber rather wrapping or sticker.
Remove Toyota monogram and slap on athe blood red

X

logo everywhere. Seats, backs, front, fenders.
Remove the dull paint from brake calipers and put in some striking neon colors over it.
Remove the front axles and put a LSD (Limited skip-differential) on the front.
And obviously, slap a PakWheels sticker on the rear window and the car is complete.
Now, yeah, yeah, it won't the have the power to move Moon closer to Earth but, power will always be triumphed by how the car delivers whatever the power it has on offer.
Performance oriented cars are always lighter than the fully equipped cars. The race cars don't even have airbags, the XLi already has none of those things and it is just a matter of executing the XLi once again and there you go. Light-weight Performance sedan. Enthusiasts and people will once again fell in love with the XLi despite Indus Motors replacing it with the upcoming Vios.
XLi, in fact Corolla XLi and GLi were always famous for their endurance and durability. We took a 2006 SE Saloon from Karachi to Islamabad and back within 4 days. Veteran PakWheeler 'Spectra' and others in Islamabad took a look at it and straight away told us to not take this heap of junk through the motorway as the tyres won't cope up with the heat at salt range. But, just as we had entered Sindh, the radiator went dry, one cylinder went bust, and yet, it came back to Karachi with simple, WD-40 type maintenance at Gothki.
Even if Indus decides to be foolish and ignores my brilliant plan to make millions and millions, at least they should do this as a tribute to the departing brand and give me my royalties.