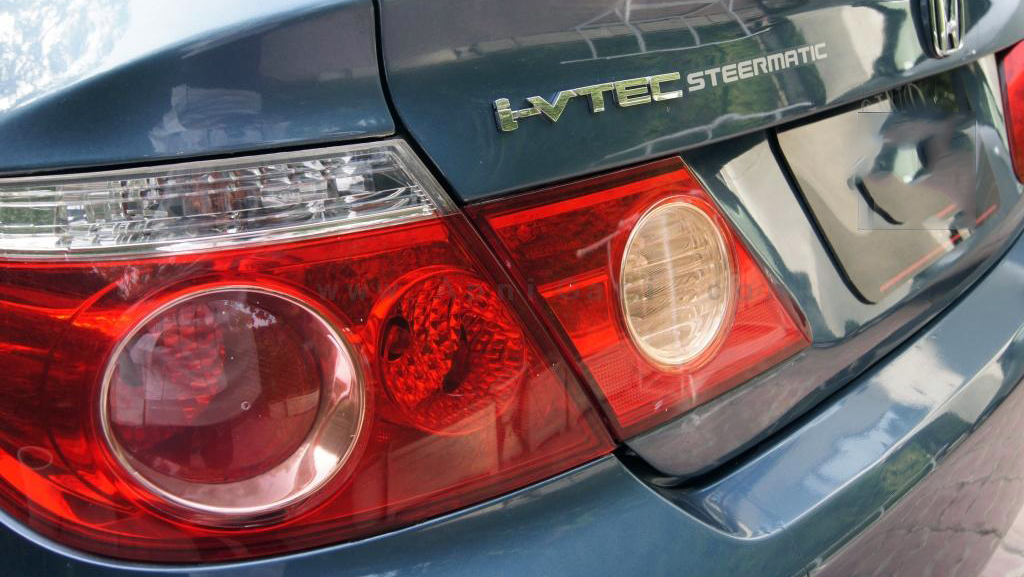 Installing CNG In CVT Car: Things To Consider
Let's be honest, we really like putting CNG in our cars. Whether it's a 800cc small hatch or a V8 SUV. Everyone likes cheaper mileage. And we usually are successful in putting CNG kits in almost everything. But every now and then, a wild car comes around that makes us scratch our heads. We try out our conventional methods but they obviously do not work with everything; they cannot. And then we try to retro fit, or force fit and that might end up with messed up electronics or some hardware been blown up.
Such scenarios can arise when installing a CNG in CVT gearbox equipped cars, such as Honda City Vario and Toyota Corolla Axio. Before I come to the issue regarding installing CNG in such cars, let me lightly touch on the topic, what CVT is.
CVT stands for "continuously variable transmission". It is sometimes also known as gearless transmission. The theory behind CVT is that it should change gears seamlessly through infinite number of gear ratios. This helps engine to run at speeds (RPM) that are most efficient compared to automobile's speed. VDP (Variable Diameter Pulley) is the most common form of CVT.
ALSO READ: Toyota Corolla's New Transmission : CVT-i
While fitting a CNG kit in a car running on CVT, there is a lot of confusion. Most of mechanics work on hit and trial basis. They try to hookup electronics of CVT car like normal auto car.
In cars with regular auto or manual transmission, the advancer chip takes signals from TPS (throttle position sensor) and from MAP or mass air flow sensor. But the same procedure does not hold true in case of CVT. CVT calculates final drive ratios in real time and taking a signal from throttle position sensor for third party activity can alter the sensor's value hence deranging (mess up) the CVT ratios.
A simple solution to all this hassle is, to get the signal from crank angle/position sensor in a car with CNG and CVT. What mechanics normally do is, they use normal advancers that use TPS signal to advance the car. That can seriously harm your car's CVT. You will end up pushing car's CVT to its limits and heating it up to extremes. Results will probably be blown up gearbox and huge dent to your wallet.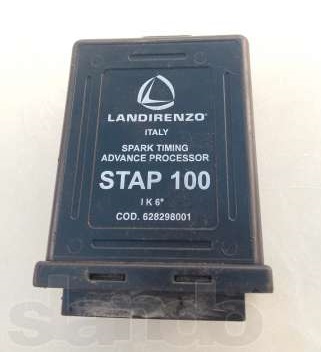 But instead, an appropriate advancer chip (for example Landi Renzo STAP) that picks up signal from crank angle/position sensor can save you a lot of hassle and money. A crank angle sensor comes in modern cars that have coils over the spark plugs instead of distributor. Its job is to tell the ECU of the car when to fire the spark plugs and burn the charge (a charge is the mixture of air and fuel ready to burn in the cylinder of the car) throughout the cycle of the four stroke engine.
Once we take signal from TPS, the advancer connected to the kit will only advance the timing once throttle is pressed; whereas picking up signal from the crank position sensor will keep it advanced all the time. The Suzuki Baleno with factory fitted CNG also came equipped with advancer that took single from car's cranks angle sensor.
The CNG mechanics try their best to save money, for the consumers and for themselves. Advancers like STAP are expensive; sometimes double the price of a normal advancer. But considering the cost of poor drive, burnt valves, repairs or replacement of the whole transmission, and/or messed up electronics, spending money on a one time purchase of a proper chip and installation will go a long way.
CVT's are more modern, they keep the car in power in almost all RPM ranges and speeds but are obviously a little bit more complicated and the signals the transmission is getting from different sensors installed in car should never be altered in anyway. Standard autos can take a bit of abuse but a wrong advancer can cause almost same results starting from harsh shifts and poor economy to a broken transmission in the long run.
Point of this write up is to let people know that there are better ways to install CNG in their expensive cars with a CVT transmission than what their mechanics tell them. A research into the matter can go a long way. I had several long and fruitful discussions with a fellow PakWheeler, Rizwan Akram, who has been a great help throughout this article and I hope it will help our readers as well.