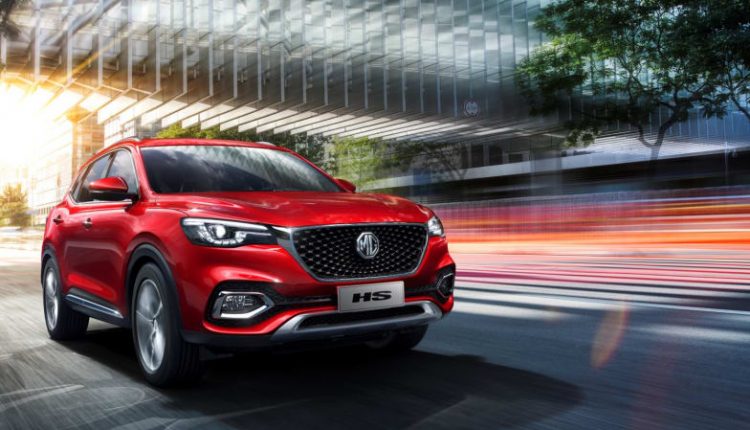 Is MG Really a British Brand? 
Morris Garage (MG) Motors has entered in Pakistani market with a bang. From introducing two SUVs, MG HS and MG ZS EV, to reports of booking 10,000 units, the company has undoubtedly gained local consumers' attention. In a very short span of time, MG has established a strong place in the local market. Although there has been no official launch of MG HS, the company has started delivering HS to the consumers.
The most important aspect of this whole marketing campaign is that MG has been advertised as pure British car manufacturing company. In all advertisement campaigns and events, the local partner has solely focused on MG being a British brand. The banners and hoardings have a British flag, while recently held event in Lahore had all Britain colours, including performers.
Furthermore, the company is also focusing on the aspect that different parts of its SUVs are inspired by England's various historical and contemporary monuments. As per the company officials, the front lights are inspired by London-Eye, while ZS EV's signature colour is Copenhagen Blue, inspired by paint inside London Tower. So, it is not hard to understand that MG is being advertised and propagated as a proper British brand. But the big question is MG really a British Brand. Let's look into the history and current status of the company.
A Brief History of MG Motors: 
The MG motors started in 1924, mainly a manufacturer of sports cars. In 1933, it became the first British company to win the Mile Miglia Race in Italy, then in 1939, it won Australian Grand Prix, and by 1945, it became the largest exporter in Britain. In 1955, the company produced 100,000 MGA cars, and 1982, it launched the 1300 MG Metro Turbo, which took the company to iconic status.
The company enjoyed immense popularity during the 1980s and 1990s. In 2001, the company launched a new range, including MG ZR, ZS and ZT. However, in 2005, MG Rover, the owner of the company, collapsed.
Chinese Involvement in MG Motors
After the collapse, a Chinese company, Nanjing Automobile Corporation (NAC) took over the company. While, in 2007, another Chinese company, SAIC, acquired MG Motors. The company restarted the production in England in 2011, as it started producing MG6 hatchback at Longbridge plant. It is pertinent to mention that Longbridge plant was limited to the final assembly as it received cars from China that were 80 per cent finished. And in 2016, the Longbridge, last plant of MG in Britain, was shutdown. The company announced that now SAIC will manufacture the MG cars in China and export to the UK.
SAIC continued to design and engineer MG cars at Longbridge plant in London. But the manufacturing was completely shifted to China. In January 2020, the authorities started demolishing of  Longbridge, meaning an end to the historic plant.
About SAIC-A Brief Info:
Shanghai Automotive Industry Corporation (SAIC) is China's one of the biggest car manufacturing company. As per company's website, the company covers the research, production and sales of of both passenger and commercial vehicles and auto parts. Furthermore, its subordinate companies include SAIC Passenger Vehicle Branch, SAIC Volkswagen, SAIC General Motors, and SAIC Maxus, showing the size of the company operations. As per the company, it sold 6.238 million vehicles in 2019, accounting 22.7% of Chinese market, and "keeping itself a leader in Chinese market." The company also sold 350,000 vehicles in overseas and export sales, and it ranked 52nd place on the 2020 Fortune Global 500 list, ranking 7th among all auto makers on the list.
A brief look at the company shows that SAIC is huge and a brand in itself, making it a reliable entity.
Final Thought: 
So, if we look at MG's whole story, it was a British brand to the core as it has a long heritage of the country; however, now it is a brand, owned by a China company, making it Chinese.
Share your thoughts about this in comments section.
For more views, news and reviews, keep visiting PakWheels Blog.