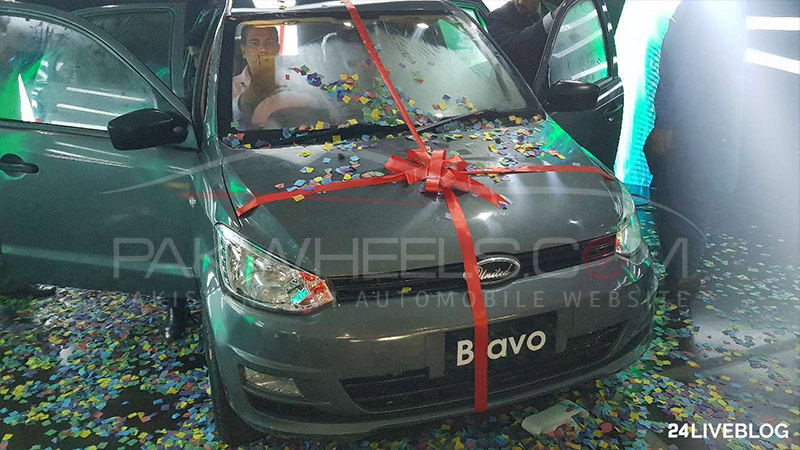 Is United BRAVO another Suzuki Mehran in the making?
The automotive industry in Pakistan had never seen such a fast-paced development in the sector in the last three decades the way it did in the last two years or so. Pakistani consumers are finally looking at a progressive environment with the arrival of more car companies and release of more model options from the already existing players. The automobile industry has a huge potential and its evident from the fact that millions of dollars of investment have been made by different parties. Thanks to a very welcoming new auto policy which was drafted and implemented to invite new companies in the country and eventually break the monopoly of the existing three companies.
Along with the arrival of Kia, there are other new cars that are being anticipated, and soon will see the light of the day, with some new players in the auto industry. Habib Rafiq (Pvt.) Limited, an industrial business group, released their single model offering in shape of Zoyte z100, an import from China. But the biggest talk of the town was a car from a Pakistan, which is offered by "United Motorcycles Company" that builds bikes and auto rickshaw. A new division "United Motors" was established by the company, and it announced an investment of around $18.1 Million in car making.
For over a year, social media was buzzing about a Chinese car known as Jiangnan TT.  The car was a Suzuki Mehran lookalike clone. Every other news outlet started reporting about it, and the main factor of interest was a cheap price tag of Rs 250,000/- with it. No one physically saw the vehicle and only pictures of the vehicle from Chinese websites were circulating on the web. The viral news also included that it will soon be available in Pakistan. Later it was associated with United Motor and export import data for Pakistan does confirm that two such units were imported by United Motors.

Some pictures and a video clip also confirmed these vehicles as Mehran Clone on United Motors premises. Viral images from the factory floor not only show that the vehicle is very much the same J-TT, but it is a right-hand drive, means it might have been produced locally, or United imported it as CBU with a right-hand drive on special order as in China its left-hand drive.
But when PakWheels.com representatives got in touch with the spokesman from the United Motors they declined straight away.  In my personal opinion,  because of a possible copyright infringement violation,  United Motors shelved the idea of bringing any Mehran, lookalike model. This could also be a reason that Bravo launch was delayed for so long as United might be looking for some other options.
A company official back then informed that the vehicle they will launch would be completely new with nothing in common with Mehran and it will be much more equipped with all features. Not only this, United Motors claimed that it will be much better than any other vehicle in the segment locally available. In other words, it would be better than Mehran because Mehran is the only locally produced vehicle in the 800cc segment. GM United Motors Mr. Mohammad Afzal talking to a local news media said
 "Our car and pickup are not the copy of Suzuki brands. Our vehicles are totally different and loaded with various attractive features and safety standards"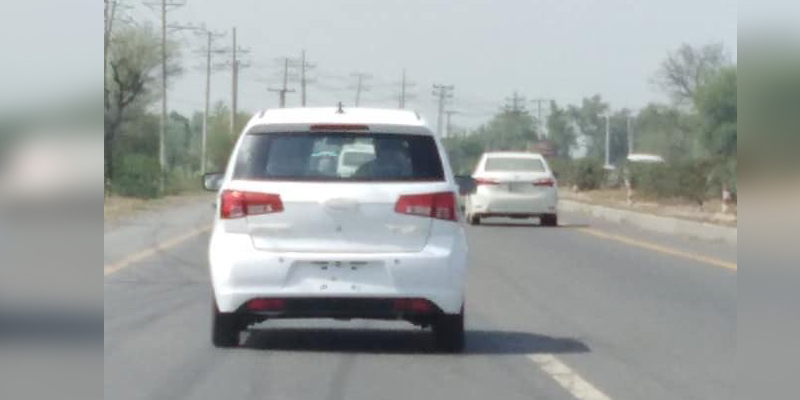 Earlier this year, pictures started circulating on the internet while the car was being tested on the roads of Pakistan.  Later it was confirmed that United Motors had imported some units from China and initially United will sell CBU/ " completely built units " until local assembly and production goes into effect. Unofficial pictures confirmed that the first car from United would be named "Bravo."  This time again the same statement " The cheapest car of Pakistan" was associated with Bravo.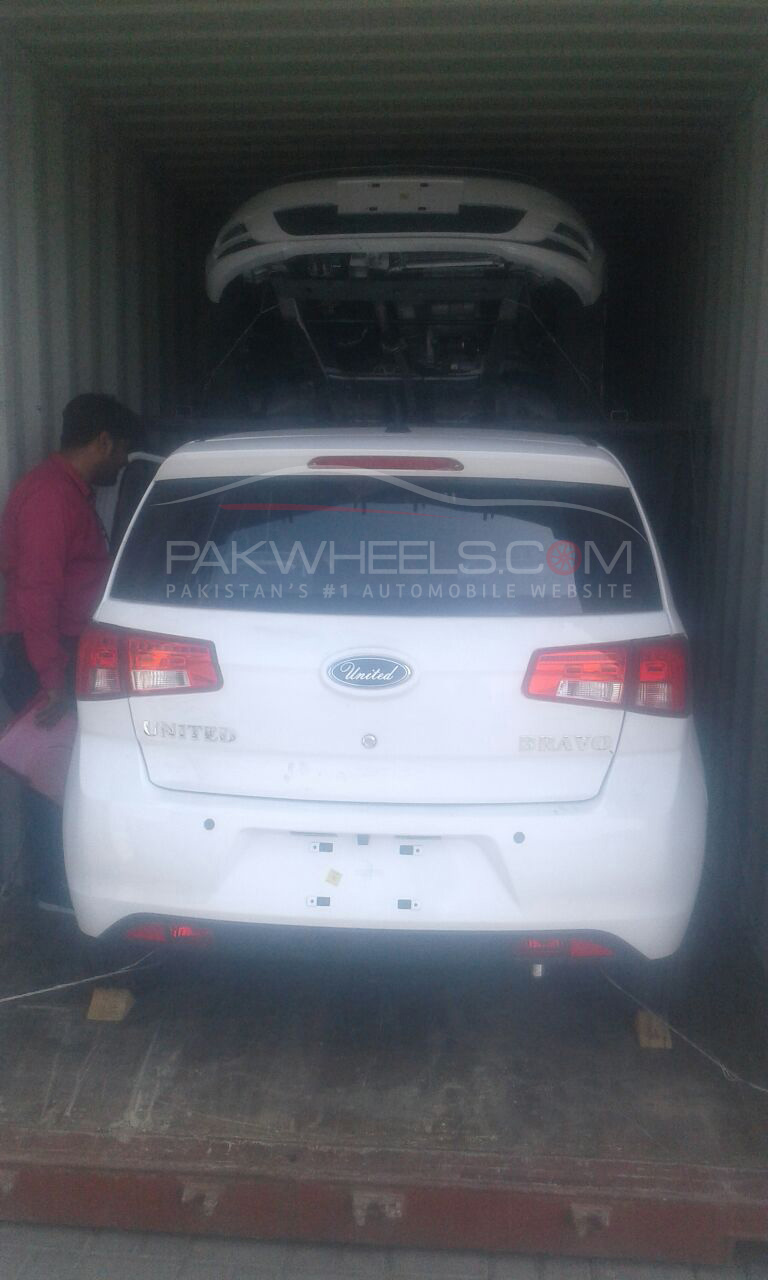 Bravo is, in fact, a Right Hand Drive re-badged version 0f DH350S, a vehicle made by Dahe Motors. As per company portfolio, it is mainly engaged in the research, manufacture, and marketing of micro/ small city low-speed electric automobiles and motor tricycles.
DH350S is the only car they make as gasoline variant. After extensive research, I could not find any review, press release, any detailed video or automotive journalistic article on the car. In fact, searching DH350S either reveals the small micro electric car variant or mostly it shows Bravo. Even on Dahe own website, there is just one spec sheet and not even pictures of interior or exterior. Even the single picture reflected on the website under the DHS350 is a slightly different vehicle.  Further research reveals that anyone can order the DH350S in LHD or RHD version with a minimum order of 4 units with FOB negotiable price of $4000.
Personally,  to me, this means that DH350 is not a well-known model or in other words, It seems it's not sold in China at all and the company can sell you this model and can brand it for you for any name you want. China has a mass market manufacturing while they have very good companies and well-respected manufacturing brands, there are many cheap parts and manufacturing operational. There are many companies who make a product of your choice and price of your choice and you can re-brand them as well. Sometimes this includes fake and replicas.
It's again my opinion, but it looks like when United started exploring going into car making business, they got engaged with Dahe. United being a leading Chinese bike maker for local market knew the tricks of the trade and knew how after bike making they could materialize Chinese car making. But they still needed expertise and manufacturing support in this area. As Dahe was already making small micro electric cars, they were able to manufacture a small hatchback powered by an 800cc gasoline engine as per United Motors choice with Suzuki Mehran specs in hand as target vehicle, and this is when DH350 was born and later got its name as Bravo for Pakistani market.
United might have exclusive rights for DH350s for Pakistani market with Bravo nameplate. United Motors official also mentioned that the company would bring small electric cars and that might be the same models currently offered by Dahe in China and looks like smaller and compact version of Bravo.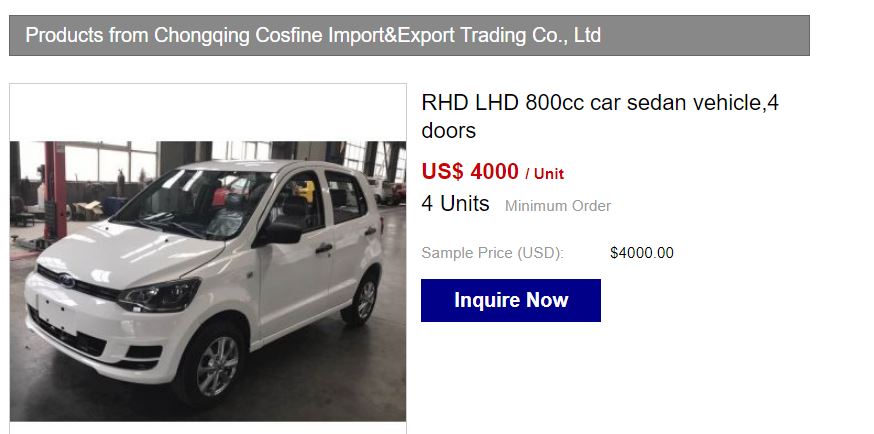 Craze and anticipation for Bravo were building up for about a year and not a single day was left without a discussion about Bravo. Expectations about the cars were already very high, and the public was eager to see the official images and reveal by the company. A few weeks ago United Motors announced that the car would be revealed at an exclusive event in Lahore on September 8th, 2018. A large public was invited. The launch event was at 7:30 PM, but it stretched to almost 11:30 PM and everywhere in the auditorium there was one hue and cry; what is the price of the Bravo. Everyone without even looking at the vehicle first was more interested in the price of the car.  Everyone believed that the features and quality would be much better than Suzuki Mehran because nothing can be worse than that. After a long delay the,  PKR 850,000/- price was announced by United officials along with the list of features.  The veil was removed, and everyone jumped on stage to have a first look. Never in the history of Pakistan, any car launch was taken with so much interest, and excitement like the one everyone noticed at Bravo launch.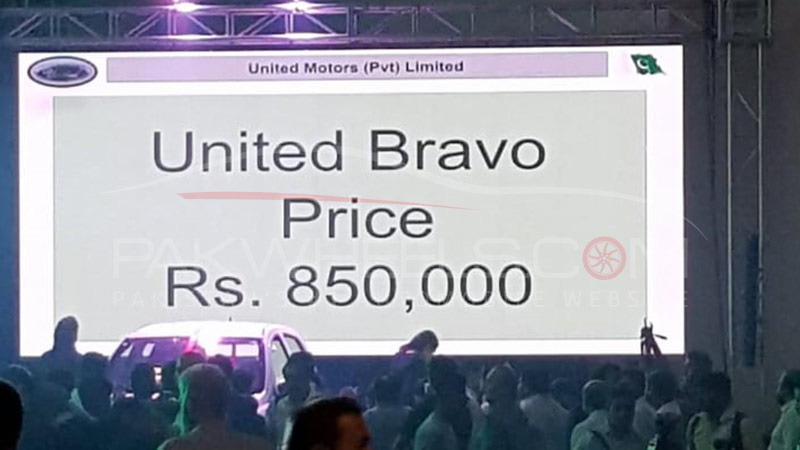 The announcement of the price was a little disappointing because before launch there was a very strong rumor that the car will be priced around 600,000/-. Although the price was much higher than anticipated, the features in the car were welcoming for many. I had detailed discussion with many car enthusiasts who were anxiously waiting for the launch and almost 90% of individual I spoke and discussed said; this is the end and the last nail in the coffin of Mehran. The End of a low, cheap quality product with no features, options, and safety. At one point Suzuki was charging extra for seat belts. People were buying Mehran even knowing about its poor quality. It is understood that brand new Mehran will come with the workmanship and built quality issues and buyers would just take delivery of the car from a dealership with all such issues. Poor quality of fit and finish with no features in it never damaged the sale of the car. Mehran's cheap quality with zero features is a universal truth.
Suzuki Mehran is ruling the show since last 30 years or so, and the public was already fed up with its shape and quality. For 3 decades it looks like a standstill, but the amazing feat is, it remained the best seller always. One main reason is that there is no other option in 800cc from the local car manufacturer and Mehran was so meherban on the public; it never bothered to change itself. Thanks to Suzuki for monopolizing the market. Even after the repeated price increase, Mehran was bought every other day and with a very decent resale value. Even today its the best seller in our market and if you want to sell one, you will have a buyer immediately. Parts are cheap and available in every corner of the country, and one can get it fixed from any small street workshop even in the smallest town of the country.   But this does not mean that Mehran is some extraordinary car. As I said, the bad quality and cheap materials are definitely extraordinary.
It is clearly evident that Suzuki Mehran was the benchmark for United Motors. Although visually and as per appearance Bravo does not look like Suzuki Mehran but it does use the same engine as in Mehran although it's not Suzuki unit but a Chinese Replica of the F8B engine found in Mehran; the replica has an engine code of LJ368QA. The engine has almost same power and torque figures as Mehran. The replica engine is made by Wuxi Wuling Power Machinery Co and only produced for companies in China. Suzuki F8B engine is tried and tested engine, how good is the replica LJ368QA, we will know in coming months and years but one thing is promising, Mehran engine parts can be transplanted into Bravo if needed.
After a little bit search, I found that DH350, on which Bravo is based has a curb-weight of 747Kgs, while Mehran stands at approximately 650Kgs. With almost identical performance figures of 40HP and 60NM of Torque, Bravo might feel a little bit underpowered when compared with Mehran due to the extra weight of around 97kg. Mehran air-conditioning is not amazing and extremely poor, how well Bravo will have with replica engine and other components, is yet to be seen keeping in mind it is already a little heavier than Mehran.  I hope Bravo has more efficient and better A.C compressor . We will know more when Bravo is on the road and tested in hot summer day. United officials have praised the very efficient and effective air conditioning in Bravo.
Front and rear suspension setup as well as transmission system coupled with the replica engines seems to be identical to what is found in Mehran. Yes, props go to United for introducing Electric Steering system in the car which is definitely a positive news.  Bravo is a slightly bigger vehicle and taller comparing Mehran although both vehicles have identical mechanical setup so the driving dynamics might not be that different from one another. Bravo has one inch larger wheels than Mehran, but it is almost 5 inches taller than Mehran, how well and planted it will go around corners, we will only know after the test drive. Dahe DH350 reflects 4.5L/ 100KM as fuel economy. Bravo spec sheet does not mention any numbers, but I believe we can expect around the same level of fuel economy as Mehran or maybe slightly less.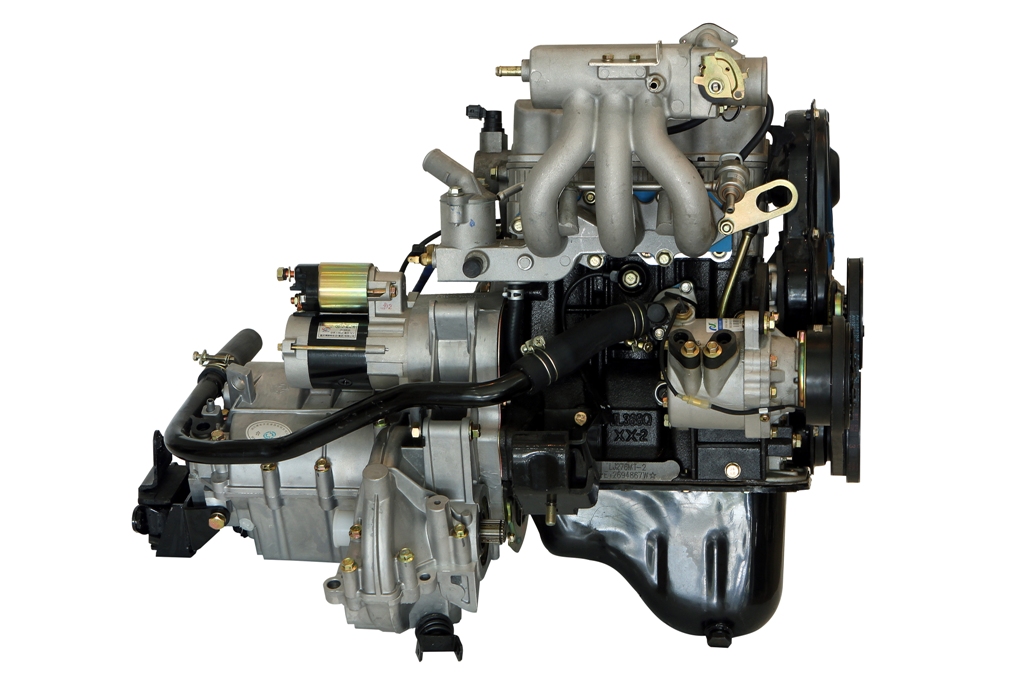 United Bravo is so influenced by Mehran that if you compare the specification sheet for both vehicles,  It's so amazing that United even followed the specification for Mehran when they were making their own for Bravo. The order of specification, even the formatting is almost the same; I mean the selection of words as well. Mehran acted as a hero for United, and one must follow in the footsteps of heroes. Compare the two specification sheets. Mehran "The Best Choice" VS Bravo "The Ultimate Choice." Yes, Bravo gets some more features and its listed under "Functional Devices" although I am still trying to understand what are "nice cup holders" meanwhile the important functional device in shape of immobilizer is not available for Bravo.
Bravo has listed every other thing as feature same as Mehran, but unlike Mehran, there are no child lock listed. Will Bravo have child locks needs a confirmation, which is must if you have small kids. We all know Mehran has a spare wheel, but we are not sure if Bravo has one. I am saying this for the fact that as per DH350S specification, there is no spare wheel and as Bravo is the same vehicle, does United incorporated a spare wheel needs a confirmation.
It very interesting that when you ask any driver in Pakistan if he has ever driven a Mehran and everyone out there will for sure respond with a reply in yes. For being the cheapest new car in the market, every other household once open a time had a direct interaction with it or owned the vehicle.  We can say Suzuki Mehran can be called as "National Car Of Pakistan". For Pak Suzuki Mehran is a cash cow, the car needs no marketing or sales strategy as it goes off the shelf without any effort.  So, a vast majority of people out there know the built quality and driving characteristics of Mehran.  Pak Suzuki blessed us with the same model for three decades now, and when Suzuki never took the initiative changing or replacing it with something different, news about the arrival of Bravo was nothing less than light at the end of the tunnel.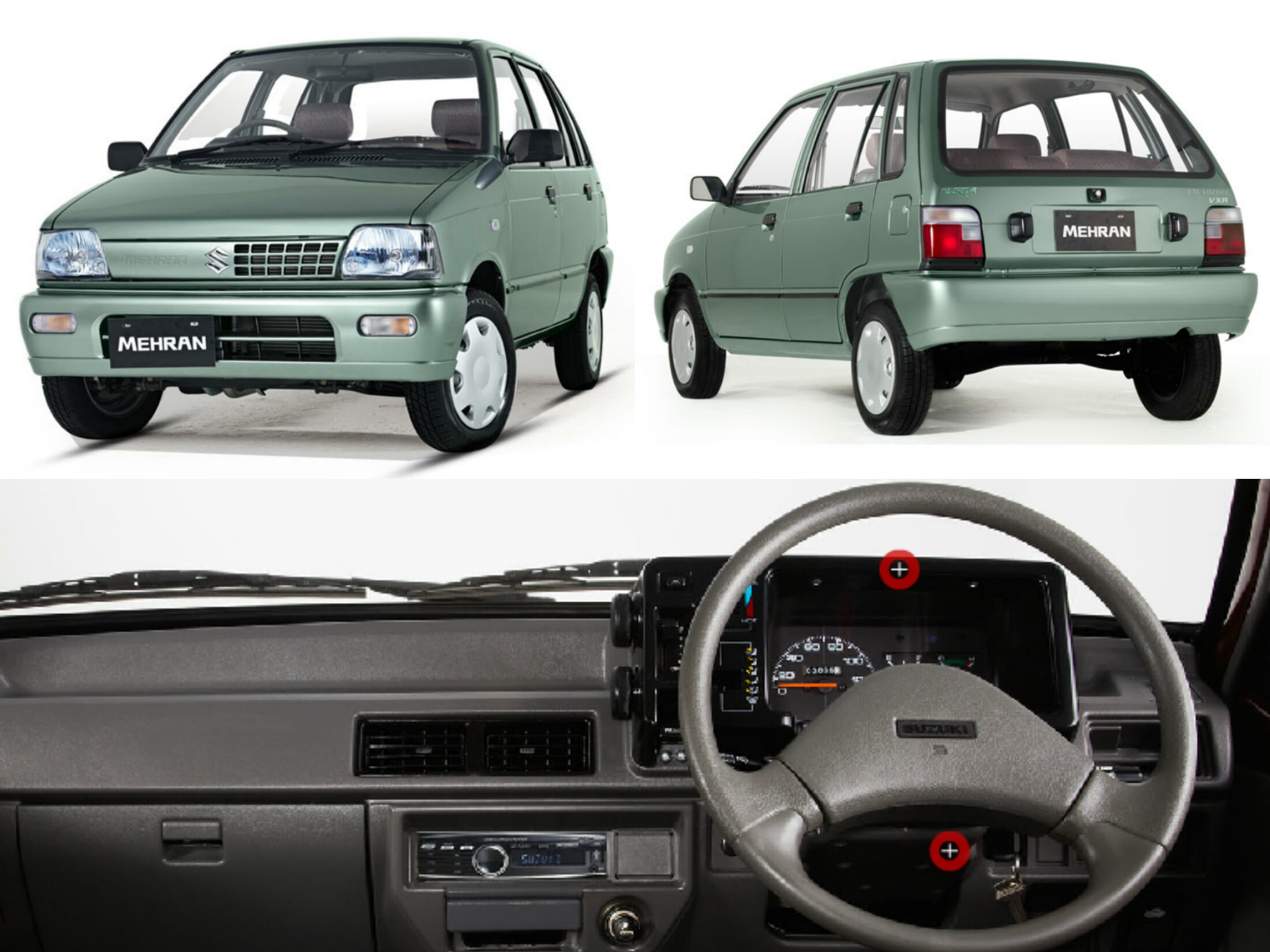 Bravo was expected to have much better-built quality as well as much more options and features. After going over the specification sheet, there are few impressive additions like a backup camera with proximity sensors, power windows, and some fancy looking cluster make Bravo more than any typical simple budget economy car. Comparing the top trim VXR Mehran which is priced at PKR 840,000/-, Bravo with all these bells and whistles do make an attractive proposition.
The GM of United, Mr. Afzal said that their product would have features as well as much better safety. Although United blessed Bravo with few extra features, there is NO sign of safety features or equipment besides just a simple seat belt.  Going over DH350 spec reveals that there are no such safety features like even a basic ABS in it. There is no talk about crumple/ crash zones or air bags which are very important for a vehicle of this class and size. I have no idea what safety features GM United was referring to. As for security, United didn't even equip Bravo with immobilizer which is available in Mehran.
Above all above discussion then there is a big question mark on the quality and reliability of all these given features besides the overall reliability of the car itself. As I mentioned earlier in my this article, the car is not researched or developed locally rather a rebadged/ re-branded model and there is no backup data as far as its performance, reliability, technical or marketing wise even from its parent company. There are no sales figures or any other statistical data or third party opinion, a review of the model on which Bravo is based on.
A few months ago before the launch of Bravo, my fellow respectable blogger posted a very detailed opinion on this matter. He expressed his opinion about if Bravo is a cheap Chinese imitation of an already outdated car like Mehran or something more.  Today when Bravo specs are in-front of us, at least one thing is for sure that Mehran clone do live under the bonnet of Bravo. After the article published, he faced a lot of criticism and many readers were furious and offensive in their comments after the blog got published. The author was not praising Mehran in his article but was fearful that the upcoming Bravo could be just another Mehran.  I don't blame readers because after looking at the same model of Mehran for 30 years with extremely poor and cheap quality they wanted a " Tabdeeli " [ Change] and any statement which favors  Mehran directly and indirectly is like playing with the fire.
After Bravo launch, as usual, social media was buzzed with the discussion. It was the most trending topic across social media. Lot of pictures flooded the internet along with praise as well as concerns. First, the price was higher then expected and then the built quality of Bravo came under the microscope. Poor quality fit and finish, poorly painted and unfinished panels were visible to naked eye. Uneven gaps between panels were visible from many feets away.  We have seen the same issues when current generation Civic was launched in Pakistan. Honda faced an extreme level of criticism back then. The issues were reported when Toyota Indus launched Fortuner and Current generation Corolla. I also agree that later during regular production cycle these issues gets smaller and smaller.
Such imperfection on the launch event do raise eye brows. If such things are visible on your big day of launch, it surely raise red flags about the quality of workmanship in the components which are not visible to naked eye.  I am failed to understand that the company who like everyone else knew that public in hungry for their product, how come they can bring such a poorly built vehicle on the launch pad.
In the automotive industry, two words will always be there "Fit & Finish". It means how parts and panels go together, how are gaps, the spacing, the edges and how one car compares to another after its assembled. Welding, bolting, painting, and a list is long. Starting from a simple torque wrench to the highly skilled robots, everything counts. Car companies have very strict Quality Control units which can figure out any fit and finish issues immediately so that the same problem doesn't multiply and show up on the entire production.  A small improper gap between car door panels can destroy the overall look of the car and will come out to a naked eye immediately. A well built car inside and out will automatically please a customer.
My disappointment went to the next level when I was told that the display cars were in fact CBU/ imported units as United has yet to start any local assembly. We all agree that typically CBU have much better quality or built but it now concerns me that how if this is the state of QC at Dahe Motors, what would be the case when cars are assembled locally when local suppliers will provide parts for assembly.
When personally I raised these concerns on social media, I faced a very harsh criticism and offensive response as well and as I said earlier I dont blame anyone. Public have made a blind faith on Bravo because of their rough times with Mehran which is genuinely very right.  Every other individual I interacted came with either an argument like "Mehran Quality is not good either"  while some of them are of opinion that "Bravo has much more features". My argument is simple. How and why Mehran quality should be associated with Bravo? How a poorly built Mehran is/ will justify low quality in Bravo? If in future the quality of fit and finish the workmanship of built remains like the way we have seen at launch.  Why Mehran is a benchmark for Bravo as far as quality. Secondly, should we compromise quality over some added features?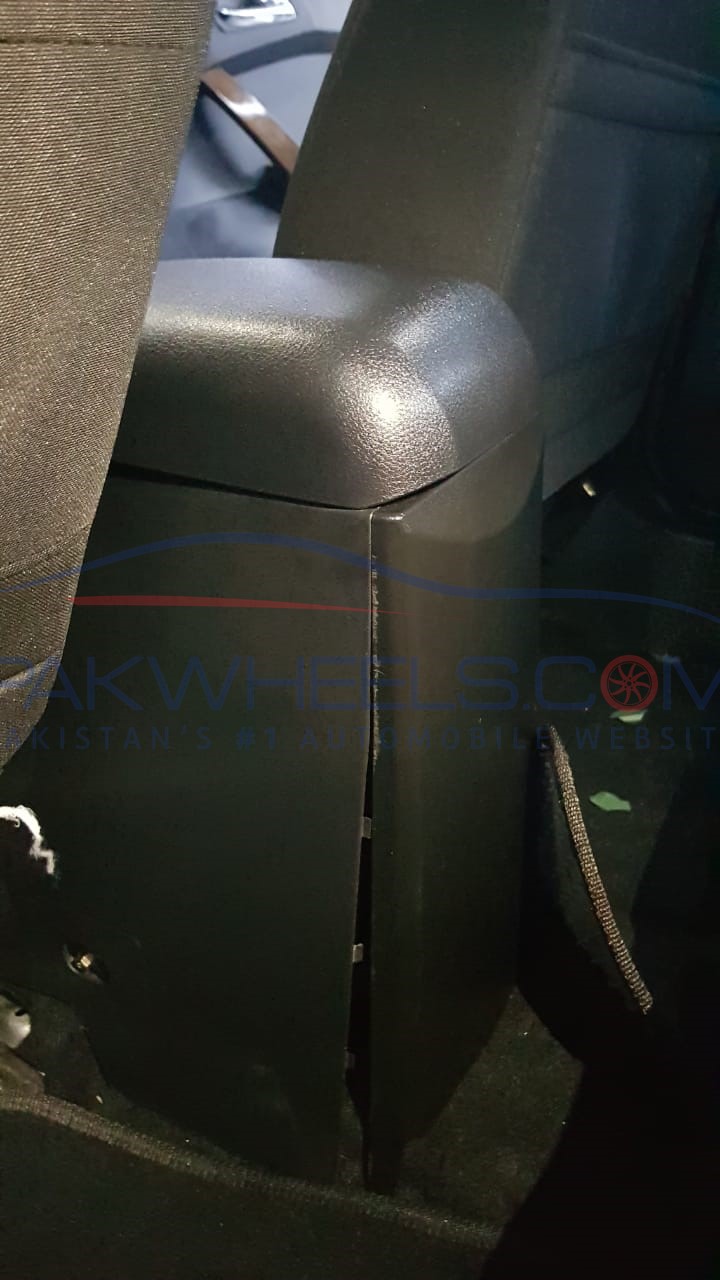 In my opinion, quality should always remain above features in the car. A good car comes as an entire package including quality, safety, options and features but Quality is always the main property because it defines the value of the entire product. The only competitor product is in the shape of Mehran , which  lacks all these new features found in Bravo , so it attracts a buyer. But as buyer, we need to enlighten our self and demand quality .  To keep Bravo price at a certain level, and to make it look like above Mehran , United should not cut corners on workmanship and make sure its up to mark.
Lastly, everyone is placing Bravo in competition against Mehran, but the reality is that we might not see this competition for very long. United is still in process of establishing their dealership network and there is no timeline given by the company when the cars will be sold across Pakistan. The word "soon" was used at the launch event. It looks like it will take the United a couple of more months to start their sales operation. It is also not yet clear if United will sell CBU or will sell only when local assembly line will be operational.
Pak Suzuki via an official notification have announced ceasing Mehran production in March 2019. We might see a few months of overlap when a potential buyer in the market can cross-shop a Bravo and Mehran. How well United is able to capitalize this time period would yet to be seen, provided United overcome any shortcomings in its product, sales and delivery which is possible at the start. But after that, the game is in United hands with Bravo being the only player in filed. Mehran will depart for its final destination while its replacement in shape of Alto would be awaited.
It could be tough for United at the start because some buyers might wait and see what Suzuki brings and this would keep some buyers undecided. But anyone having a max budget of 850,000/-  might go after Bravo.  Again its my opinion and an assumption and I might be false completely , but I think United and Pak Suzuki had some sort of understanding between them.  Cartels always remain very active in our industry and to protect one another interests without creating any direct competition is always on cards. Discontinuation of Suzuki Mehran followed immediately by United Bravo launch might be part of the same string. There is a strong rumor that the upcoming Alto will be priced above Bravo and Suzuki might equip it with some extra features like United did it with its Bravo to make it look above Mehran. Suzuki might price base Alto around 950,000/- Lets see what Suzuki bring to the table and what strategy Suzuki have to tackle 800cc segment.
I hope and wish United becomes successful with their product offerings and customer get better vehicles and more competition keeps buyer hunting for more and more options. The nation has put all their trust behind them and their product, now its time for United to act upon it accordingly. United must collect customers feedback positive as well as negative after the launch of their first product and do act on it. I hope United make Bravo a new benchmark in the segment with better quality and safety equipment. And after a successful cycle of 5 to 6 years change to newer and better generation and does not follow the footsteps of Mehran who remained with us for over 30 years.
For the latest updates and reviews, stay tuned to our blog.