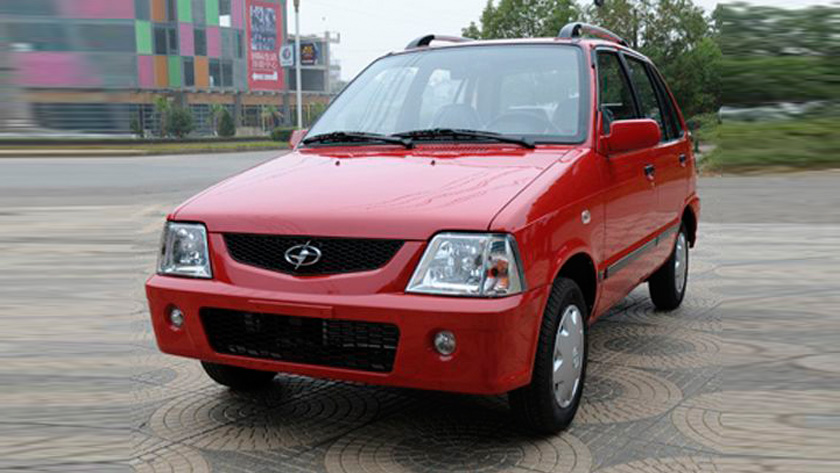 Is United Auto about to bring cloned Suzuki Mehran?
For last few days, social media in Pakistan is buzzing with the news related to upcoming car companies like Kia and Hyundai. We at Pakwheels are at the forefront and trying our utmost to dig up news for our readers.  Pakwheels use its resources which are associated directly or indirectly with the industry. Beside that our bloggers at Pakwheels have deep insight about the automotive scene and their urge to keep their readers informed and for that, they share their opinion based on some assumptions as well as experience and tips they get from their own sources. Bottom line is we always try our level best to share news as accurate as possible and quick as possible.
While winds of new entrants into Pakistani market have created a fresh environment in the automobile sector with a lot of expectations and excitement, the winds have also started waking up the current big three [Toyota, Suzuki, Honda] who are ruling the industry from decades. All three have shown interest and are planning to expand their portfolio sensing the upcoming competition. The automotive sector in Pakistan has a lot of room for new car companies, so many groups have shown interest in this matter. Besides well-known groups, industrial business setups like Habib Rafique are in the process of venturing into automobile sector as well and have already introduced Zotye, a Chinese brand in the shape of single model Z100.
Last year a piece of news went viral on social media about a Chinese car known as Jiangnan TT. Every other news outlet started reporting about it, and the main factor of interest was a cheap price tag of Rs 250,000/- with it. No one physically saw the vehicle and only pictures of the vehicle from Chinese websites were circulating on the web. The viral news also included that it will soon be available in Pakistan.
Jiangnan TT got huge publicity without anyone spending a single dime on its advertisement and that too without even having any information about its distributor. But it was clear that public showed a lot of interest in it and the reason was public needs a cheaper car in the 800cc segment. A fellow blogger of mine also posted a detailed article to investigate the matter and go to the bottom of it and people's interest can be judged from the fact that his article attracted more than 125,000 views. Not many articles get so much attention like what we saw with Jiangnan TT.
The car is produced by the same Chinese firm "Zotye" currently in contract with Habib Rafique for the supply of Z100. While Z100 is based on a 7th generation Suzuki Alto, the Jiangnan TT is based on 2nd generation Alto. The same second generation Alto which is known to Pakistan as Suzuki Mehran. The Mehran existence can be judged from the fact that it came the same year my younger brother was born and who just completed his Ph.D. Pakistan is fortunate or unfortunate enough that Mehran is still alive although the actual second generation Alto was discontinued in 1988.
The Jiangnan TT is a Chinese clone of the Suzuki Alto with a slightly different interior but with an identical platform, body panels as well as engine and other components. There had been a lot of talks if Zotye has intellectual rights for producing the clone as its very common in China to produce clone and copies of other brand models like even Porsche Macan and Range Rover.
After getting massive social media attention last year like a superhero, Jiangnan TT [J-TT] vanished from the scene till a couple of days ago. The news is again in full swing about J-TT, and it has been reported on social media that not only it has been seen in real life in Pakistan but in fact, it is ready for local assembly.
We all got caught by surprise on this news that all this happened under keen eyes of our bloggers and other auto enthusiasts and car spotters. Interestingly the viral news this time revealed that J-TT is being assembled by United Motors. To further make this news authentic few images of the said vehicle were also shared as well as a video clips and the J-TT was seen at a covered manufacturing facility which looks local.
We reported a few days ago that United Auto Industries, who specialize in local motorbike manufacturing has also shown its intention by launching a 800cc and 1000cc vehicle and for its execution they have joined hands with an unknown Chinese firm. The viral images as mentioned above don't show the name of the facility or release any identity except that a huge number of bikes can be seen at the same location. This makes us believe that the car in question is at none other than United assembly plant.
To verify the news and authenticity of these viral images; Pakwheels representative reached out to a well-placed executive at United. It was confirmed with firm words that all these viral photos and video clips are fake and are not true in whatsoever manner. We reported this matter via an article yesterday. The aim was to share accurate and correct authentic news with our followers.
This evening, I started investigating on my end to see whats going on with this J-TT and its current status which has made public again interested in it. After making a simple search on publicly available import data of Pakistan, it revealed that United Auto Industries did import two units of J-TT last year.

This somewhat proves that the viral images might be real although the United representative denied their authenticity. The United representative also said that the vehicle they are producing is all new and nothing like Mehran or J-TT. But viral images from the factory floor not only show that the vehicle is very much the same J-TT, but it is a right-hand drive, means it might have been produced locally, or United imported it as CBU with a right-hand drive on special order as in China its left-hand drive.
Whatever is the case, one thing is clear that United will be the one producing this marvel, because it does not make sense for United to import it at the first place or what is the reason of importing it. Only someone from United can clarify the reason of J-TT in their possession.
The viral images about J-TT at that, for now, ambiguous manufacturing facility did show a slightly different face than the one we saw earlier last year. The fresh photos show somewhat different headlights and front grille and bumper with fog lights. The cover image of this article shows the reference image. The interior of the car in the new pictures and the one we saw last year are identical without any significant change. Below you can find reference image for the Chinese version, J-TT.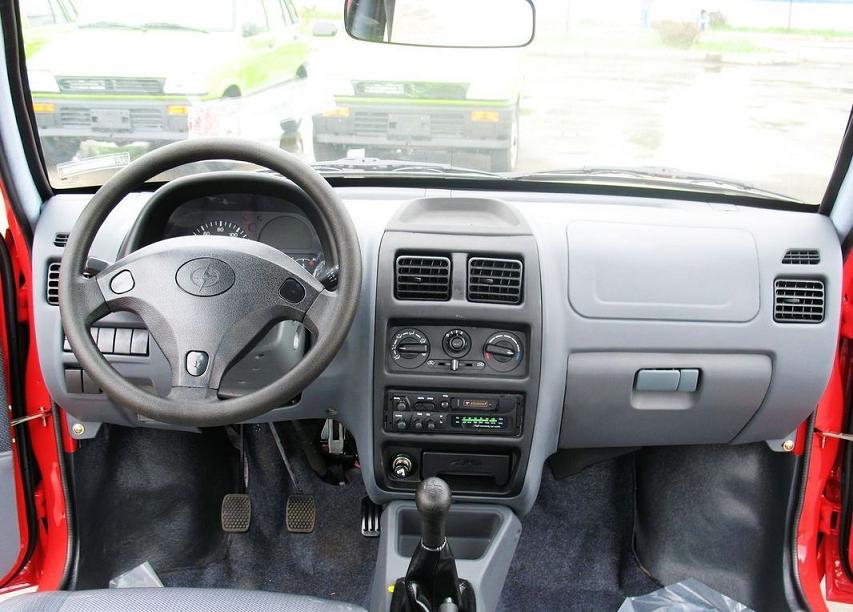 Since last many months, we have heard that Pak Suzuki is in the process of discontinuing the Suzuki Mehran and will replace it with an all-new Alto and I hope and pray that this news becomes a reality. Although Mehran might be discontinued, but it seems the legend will remain with us. With the available evidence at this time, I can say that soon we will be seeing Mehran in a new suit with a new name in its "Doosra Janam."  Mehran is one of the most criticized vehicles but statistically, it is a fact that it's a Pak Suzuki best seller every year.
I also believe that United might be ready to introduce the new 800 CC, the name for which is not yet known but United is waiting for Pak Suzuki to discontinue the Mehran first and maybe both parties agreed to some sort of mutual understanding/agreement. Mehran is a cash cow for Pak Suzuki, and I think even after its discontinuation, Pak Suzuki might still be getting some benefits in the form of technology transfer to United or selling rights for producing a vehicle which is totally exclusive to Pak Suzuki.
Jiangnan TT already has so many fans and its famous before its arrival. Only time will tell if it will still be a PKR-250,000 vehicle as always discussed.  United is planning to release the vehicle sometime in 2018. We will update our readers on this developing story time to time.
I was not sure how to conclude my today's article until I came across a famous Urdu idiom, "zinda hathi ek lakh ka, mara huwa sawa lakh ka."
Happy motoring!