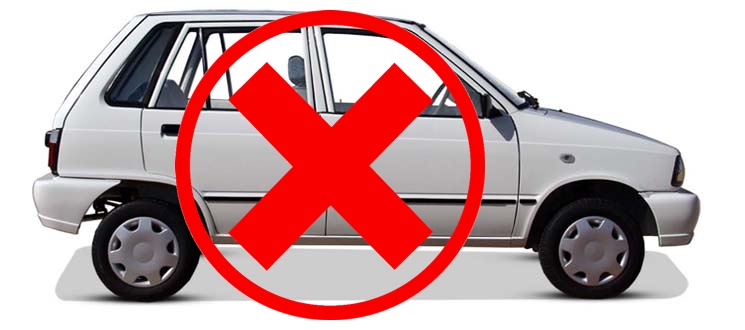 Time to say Goodbye to Suzuki Mehran?
Suzuki Mehran a.k.a Boss is the ultimate go-to car for most Pakistani's. Whether you are going to an office, college, dropping the kids at school or even shopping, Mehran does it all for you. It is also one of the longest running badges in Pakistan without getting even a single successor. It is a rebadged version of the second generation Suzuki Alto CA/CC71. Whereas Pakistan remains the only country where this car is being produced since its launch back in 1989. While our neighbor country, India decided to get rid of this car a few years back. Here are some reasons why Suzuki Pakistan should also discontinue the Suzuki Mehran.
Shift In Design Taste
Modern cars are elegantly designed and much more aerodynamic. None of this is apparent in the Suzuki Mehran. Due to its boxy design along with sharp edges, it looks no way near to modern hatchbacks. The same story continues when we take a look at the interior. It unmistakably looks obsolete and lacks the craftsmen ship of newer interiors present in modern hatchbacks. This means complete absence of higher quality materials, visually appealing instrument cluster and infotainment systems. Clearly, Mehran doesn't stand a chance against any new hatchback in terms of exterior and interior design.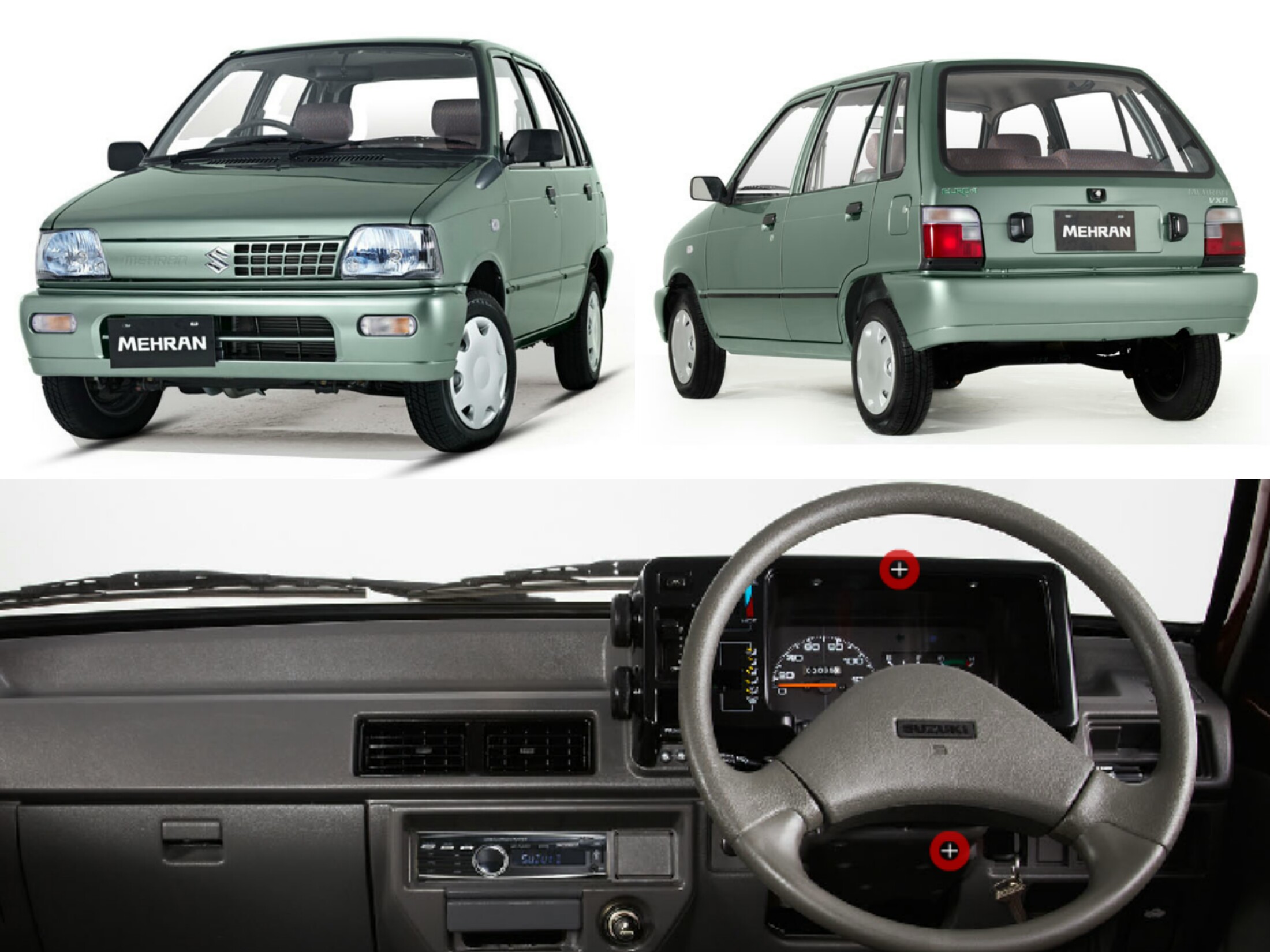 Lack of Basic features and Safety equipment
It is no secret that Mehran lacks even the basic features and safety equipment present in most cars today. Which is quite understandable for a car of its times. But as technology has advanced, features like ABS, Power Steering, Power Windows are a must have for any car. Sadly no variant of Mehran has ever been offered with such features let alone air bags. Adding insult to the injury, air conditioning only comes in VXR variants and misses out on the base VX model. Although recently Suzuki Pakistan equipped Mehran with an immobilizer to reduce theft that's about it. Mehran features an obsolete leaf sprung suspension system which has been long abandoned by manufacturers around the world. It also features an obsolete 4-speed manual transmission only. Mehran's ride quality is utterly uncomfortable and the car fails to absorb most road imperfection. It's also worth noting that this car is highly unsafe when it comes to road safety. This is mainly due to the lack of crumple zones and less than average body strength. The whole body structure is easily bendable. I will let the below pictures do rest of the talking.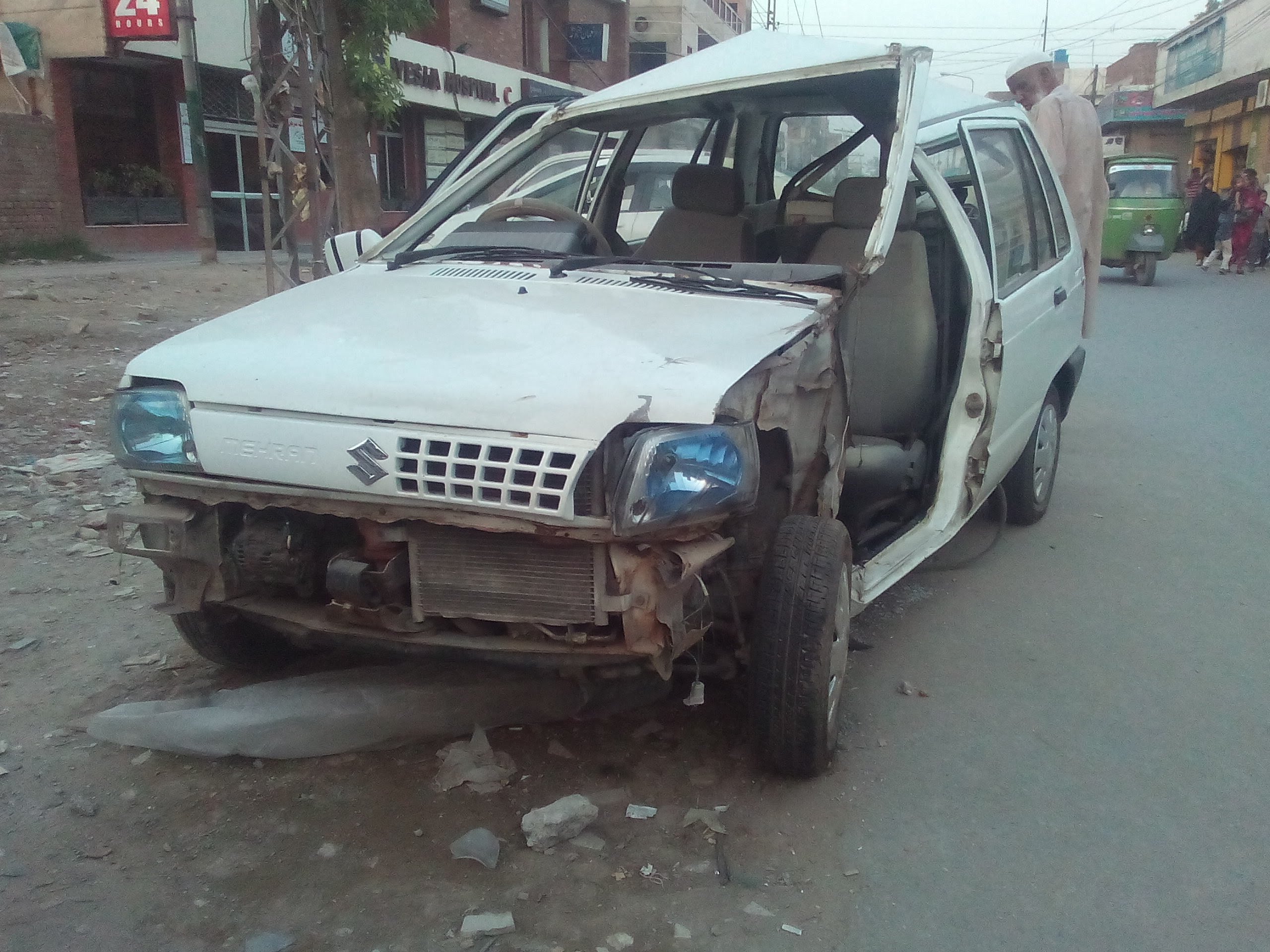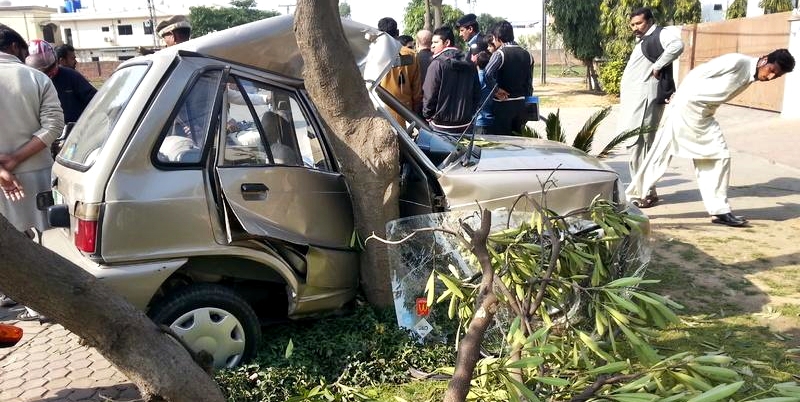 Change Is Good
We quite agree that Mehran is leaving the factory in good numbers and it is offered at a relatively less price than others. But nowadays modern cars are more than just body on wheels. Suzuki has done quite a good job in last few years revising their line up by introducing newer and modern cars. It's strongly recommended that they give Mehran a successor to continue its legacy. Mehran has more down sides than it has ups and we are sure Suzuki is aware of this. Gone are the days when Mehran was the only option available for a reasonably cheap price. You pay as much as 8 lacs for a fully manually operated car which greatly compromises on safety and quality in the name of cheap maintenance and low running costs. In similar price bracket, Japanese Kei cars provide better value for money. Not to mention Chinese manufacturers looking for an opportunity to enter the market.
Best possible solution?
As 8th gen Suzuki Alto has already hit the market it will be great to see it as a replacement to the current Mehran. Features like ABS, Power Steering and power windows will rather step up the game for Suzuki and prices starting below 10 lakhs will eventually help gain more market. Valuing loyal customers is a very important step and we hope Suzuki Pakistan really consider upgrading this vehicle to ensure proper safety of its customers and providing latest amenities of modern cars.
Spy Shots – Is This The New Suzuki Alto That Will Be Replacing Suzuki Mehran In Pakistan?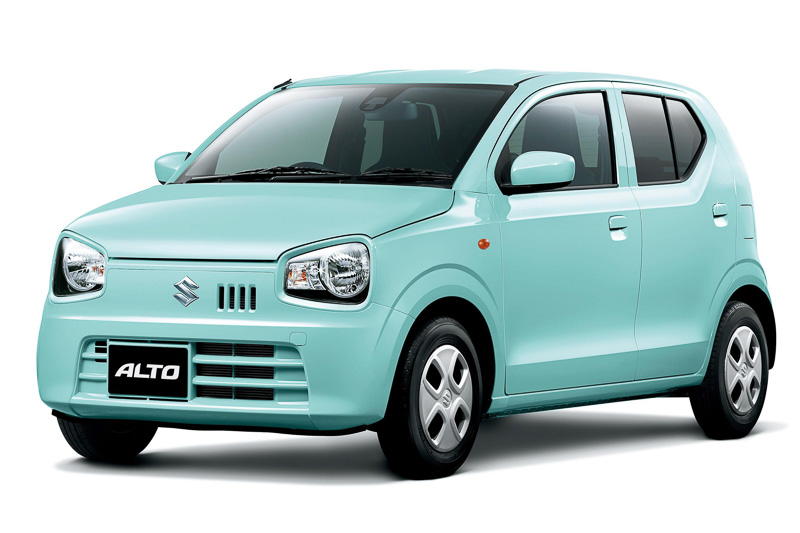 What do you think? Share your opinion on why should Suzuki discontinue the Suzuki Mehran?